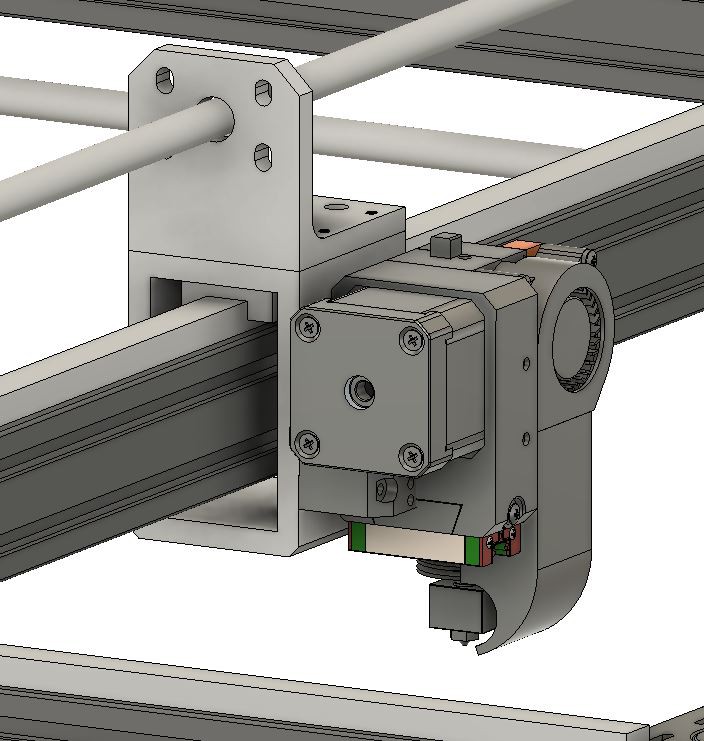 Reduced the weight and footprint of the Y-Axis Carriage.
Experimenting with Igus anti backlash lead screw nuts.
Trying out different direct drive extruder designs
I'm considering making the X and Y-axis C-Carriage designs from solid rectangular bar instead 2" x 4" aluminum tubing. There will be a increase in wasted and machine time but the over all weight and footprint will decrease. The more compact design will allow faster printing speeds due to reduced deflection within the system.