The LPC8N04 is only available in a QFN so hand assembly is not trivial.  If you can live without sound, NFC EEPROM chips like the one I used in B3 are available in much more hobby friendly packages.
OSHPARK's flex service provides 3 copies of your design, so three strikes and you're out. 

Swing 1, was a futile attempt with a soldering iron.  The $15 USB soldering iron has been a reliable road warior, but it was no match for the fine pitch QFN.
Strike 1: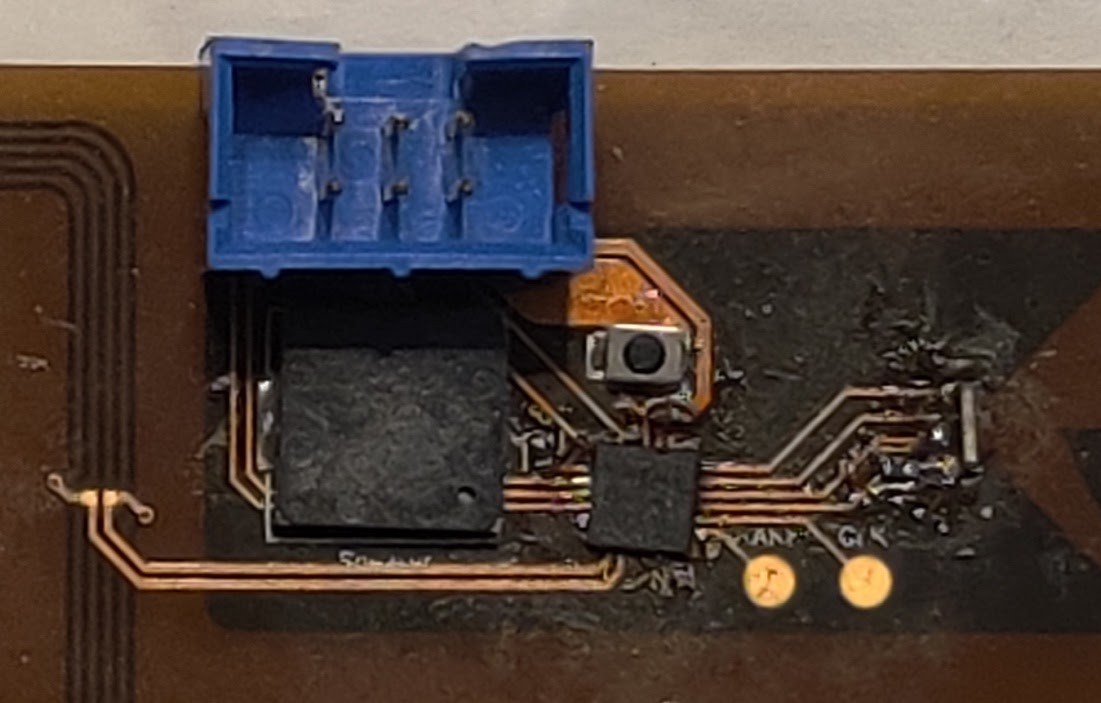 I decided I needed to upgrade my gear for swing 2, so I picked up a station with hot air: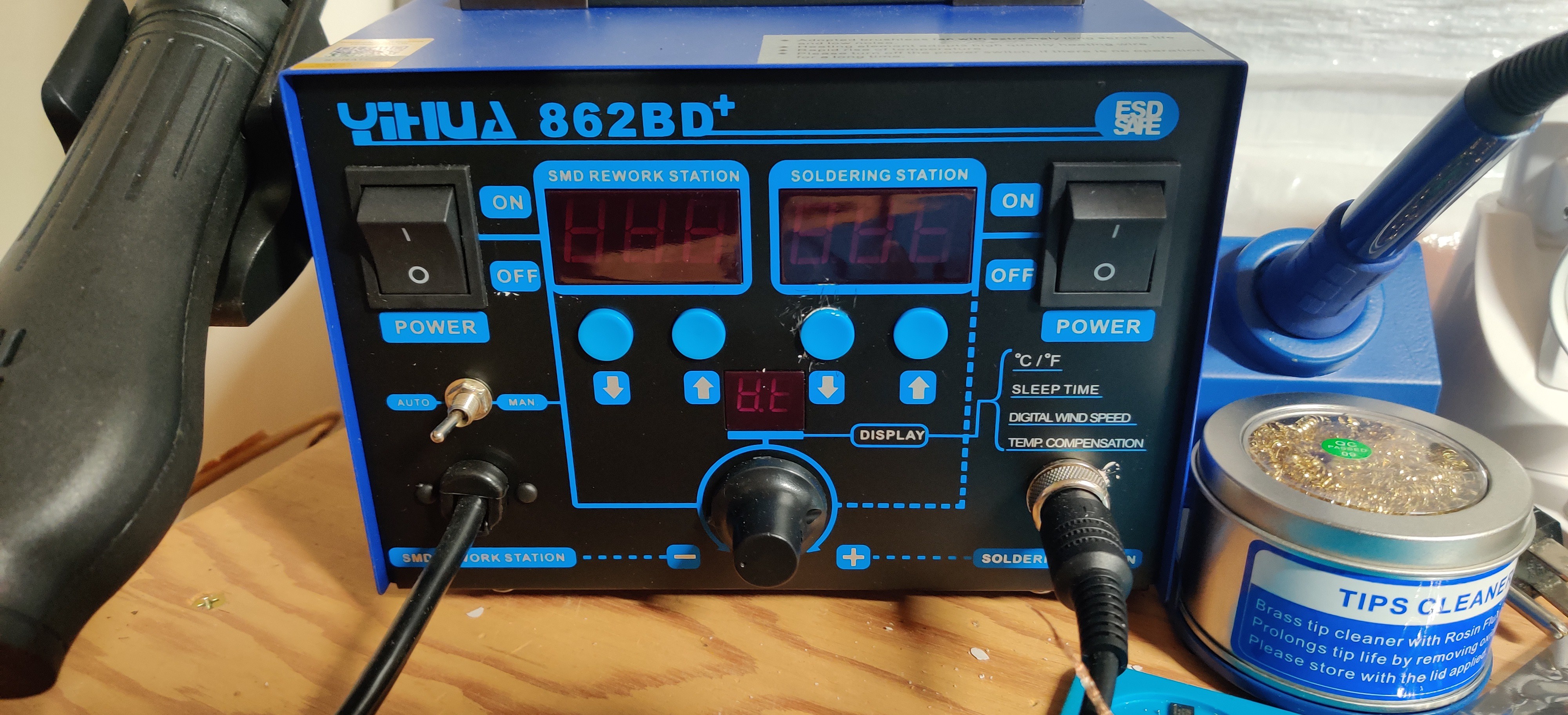 This was a nice improvement, but still not quite good enough.
Strike 2:
I was starting to get discourage and I only had one attempt left so I had to make it count.  The last flex sat on the shelf for several months until I saw a cute little board heater on twitter.  It was under $100 so I decided it was worth a shot.  I didn't quite realize how small it was until I open the package (feather for size), but it is large enough for most of my projects and just right for this job.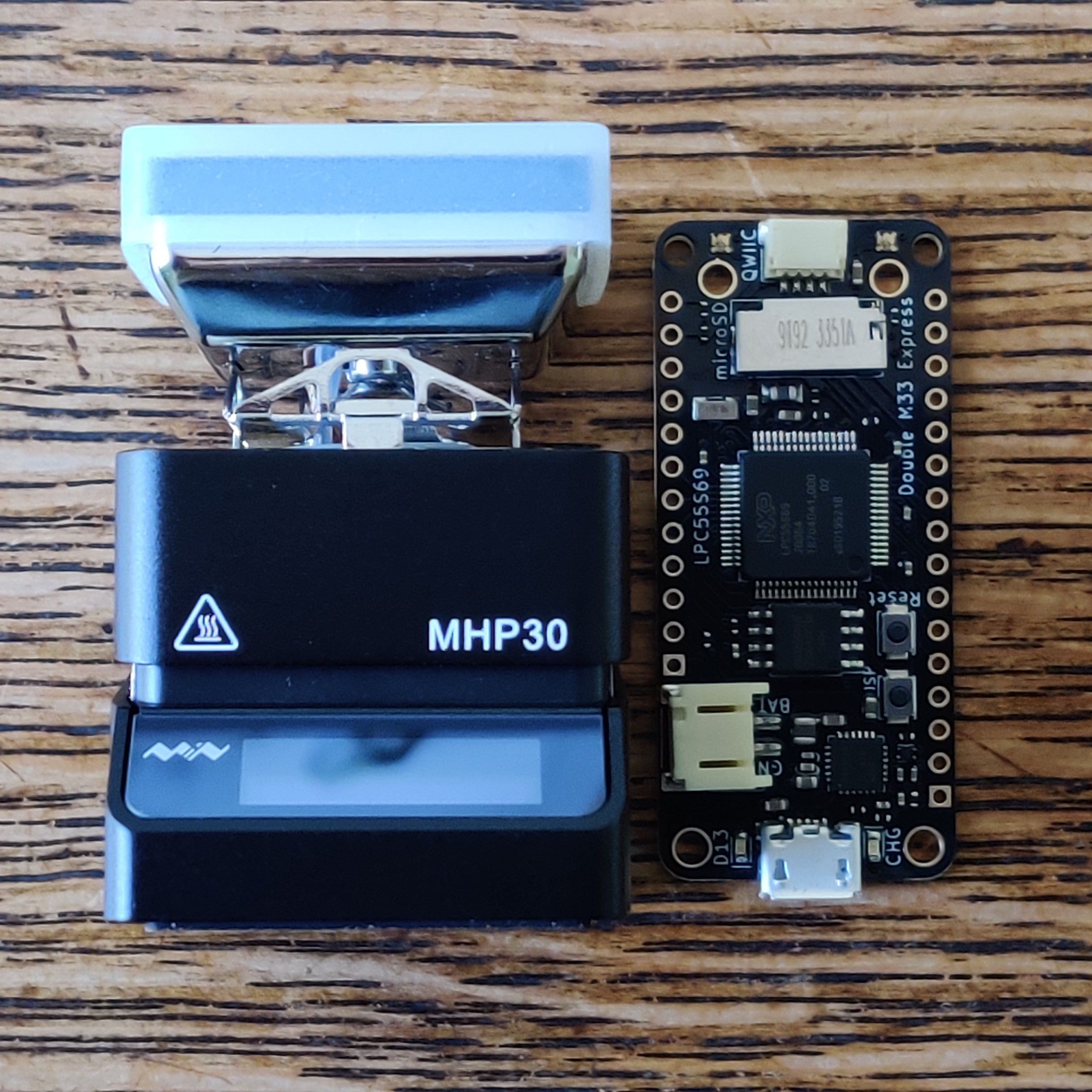 Third times the charm.
Home Run: