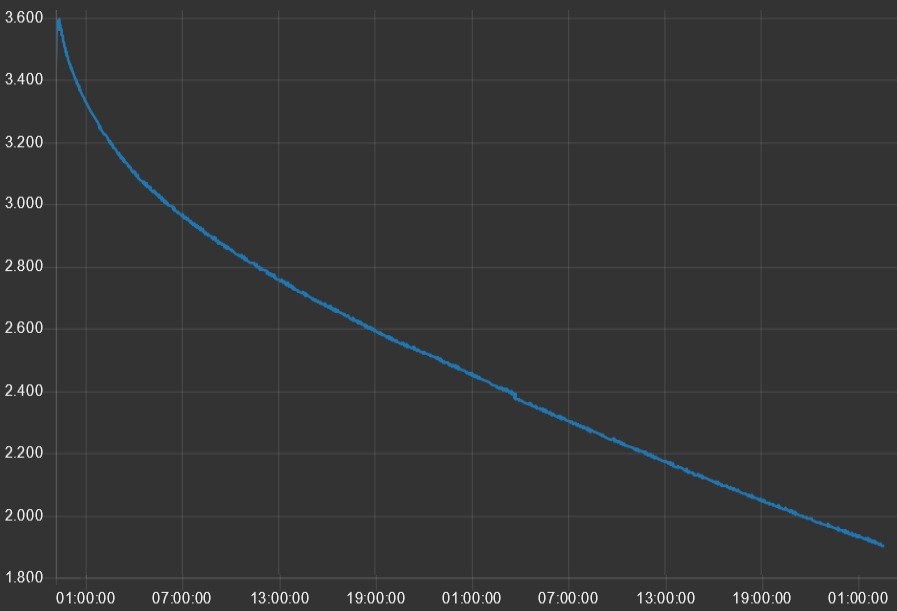 Voltage drop over time  (mV / hours of day)

Charged 1.5F to 3.6V and let the thermometer run with 48MHz. Advertising interval 10s, measurement is done via plotting internal ADC values.

Below 2.0 V, the LCD is barely readable, but the Bluetooth transmission still works. This small voltage gap at around 2380mV seems to occure everytime, so something must drain power at this voltage.