I reprogramming it for running and monitoring long time. Drive the weather station to wake up every thirty minutes for reading the measures and transmitting the readings to ThingSpeak. For transmitting limit that only int data can be sent, that the reading of temperature and humidity would be turned to 10 times. Plug the SIM card into the board for internet connecting.
Now, I have put the station on the roof. It was starting to monitor the wind and other readings. 
 You can see the record on the ThingSpeak.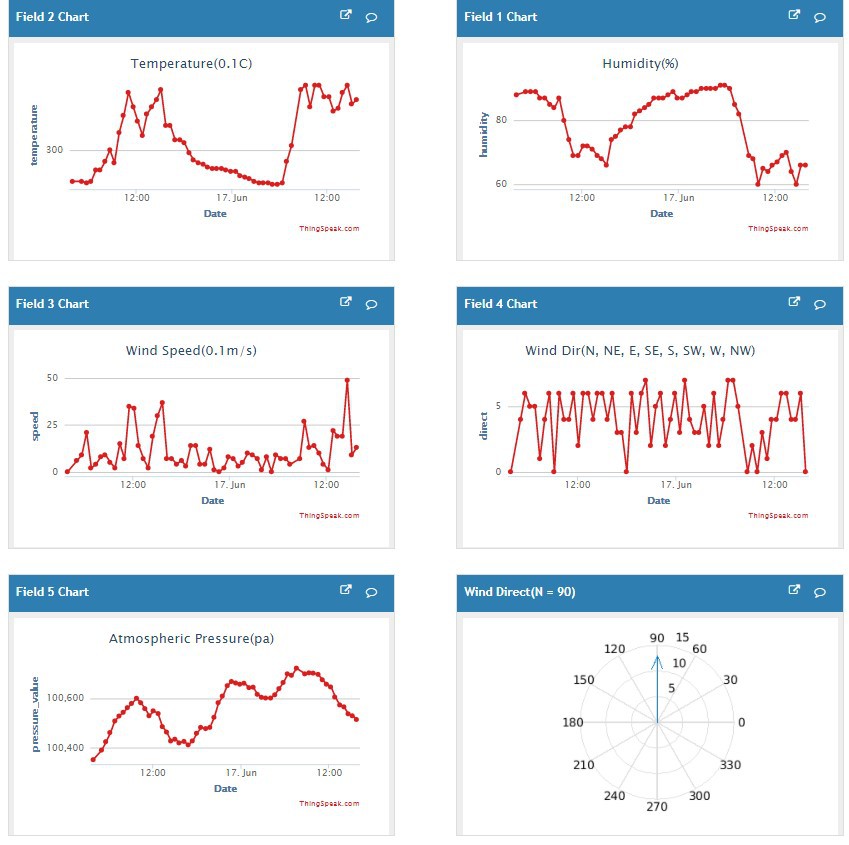 The link of ThingSpeak is https://thingspeak.com/channels/1243124