* * USING A uTERM2-S TERMINAL *  *
I'm currently testing the uTerm2-S, a new multi-emulation color RS232 terminal for the 68k-MBC (but not only...). It is based on a ESP32 cheap module and is designed to use the FabGL library.
More info on the uTerm2-S can be found here (please note that the page is at the present date still a "work in progress").
The following image shows the uTerm2-S (previous PCB revision) connected to a 68k-MBC using the custom RS232 cable (A020221) previously described: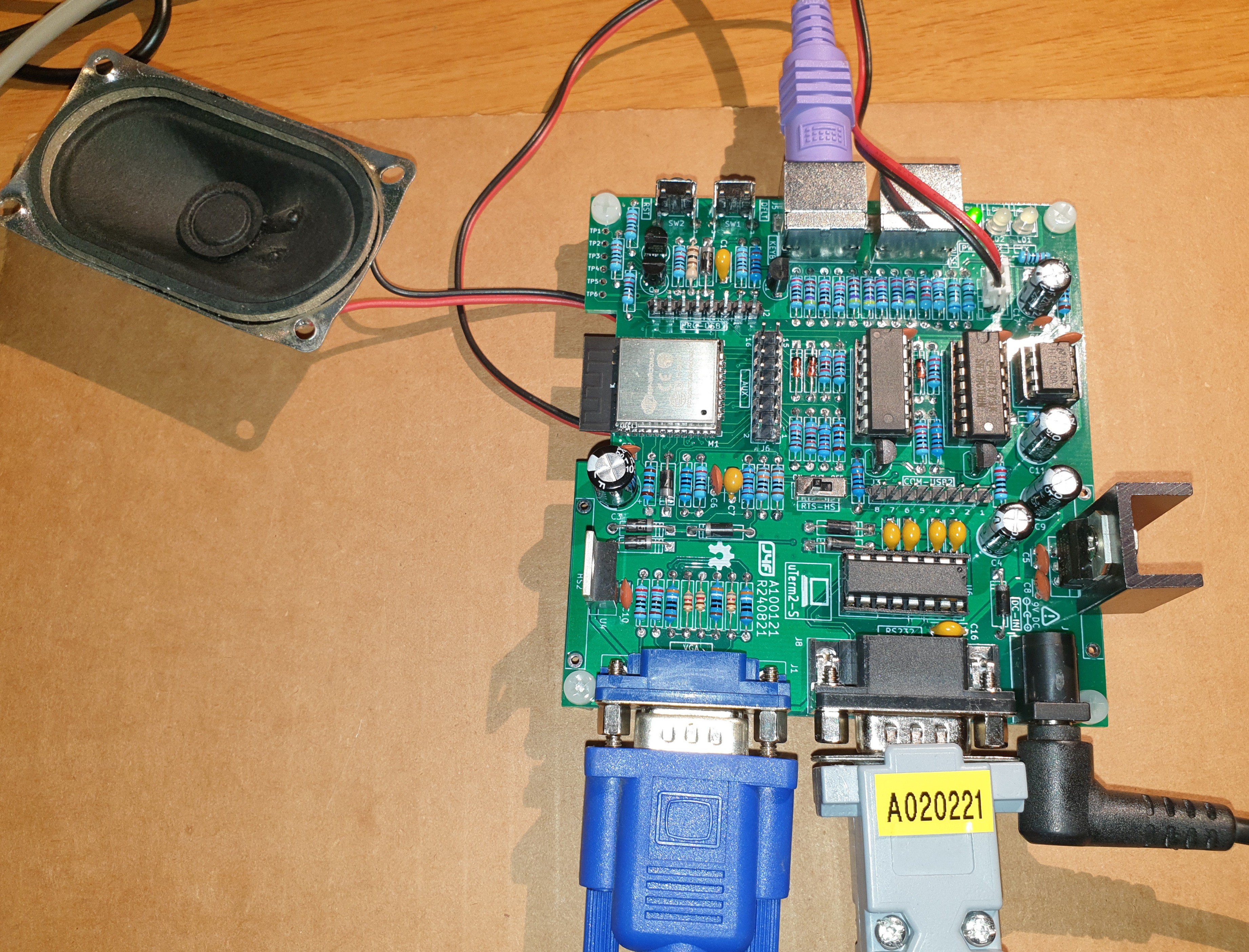 Here I've set the screen of the uTerm2-S to 132 columns x 75 rows to have a large display area: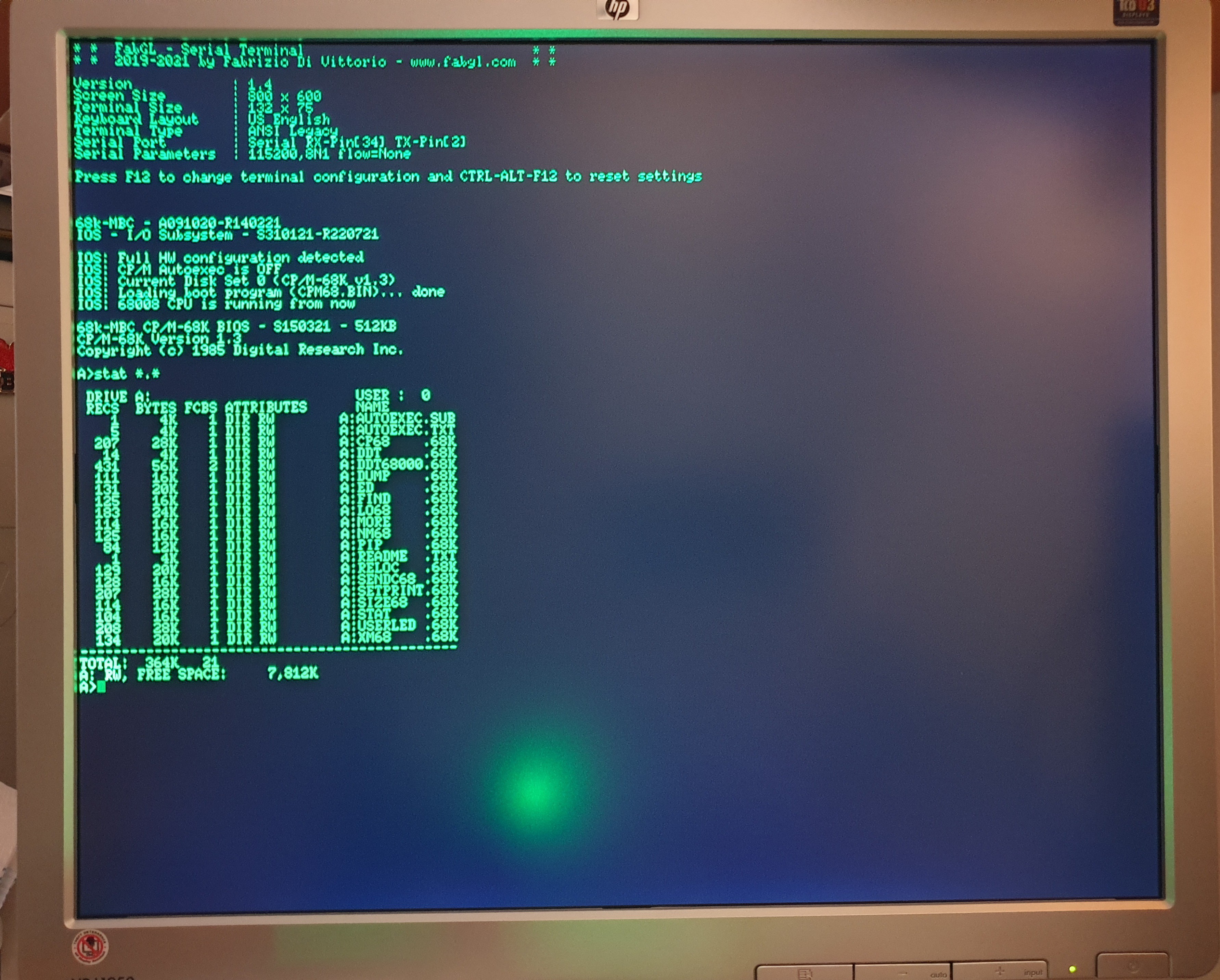 In the following images a 68k-MBC powered with a uCom add-on board and connected to a uTerm2-S terminal (here the terminal was set to 128 columns x 40 rows):