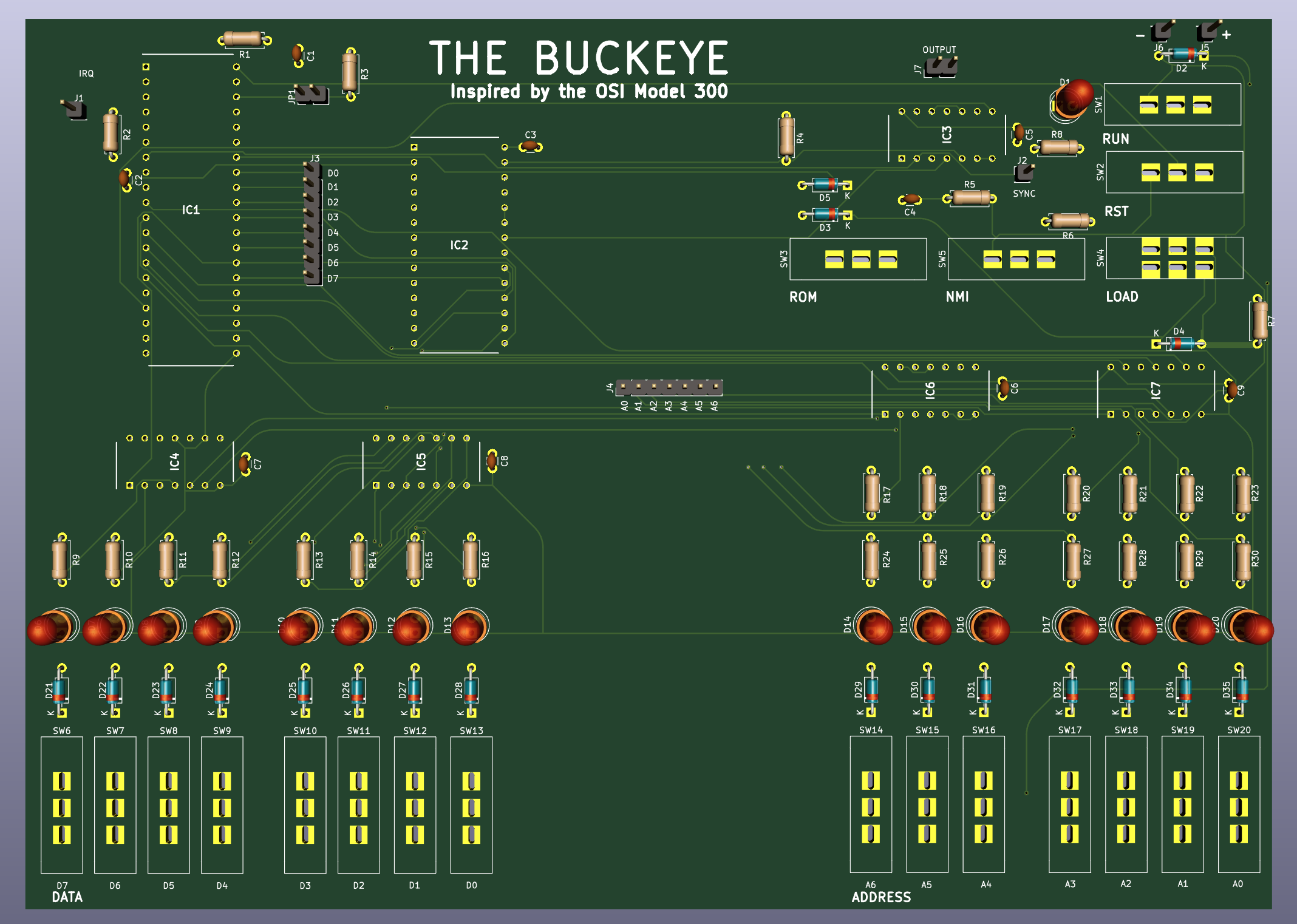 Version 0.5 had a lot of errors - some trivial, some show stopping. I've now finished designing v0.6 that corrects all of these and will send it off for manufacture later today once I've checked it through. 
I have redesigned the board several times between this and the last version in addition to fixing the errors I found. I have finally settled on a width that is proportionally larger than that of the original so that there is space in a future iteration to squeeze in 13 address switches without having to redraw everything.

I suspect from pictures that the OSI Model 300 had no solder mask layer which increases the salience of those beautiful, swooping, hand-drawn traces. I have not gone so far but I have curved a few of the traces on the front of this one as a nod to the aesthetic of the original. 
I am naming the board The Buckeye in honour of Ohio, home of Ohio Scientific. 
Once I have tested this iteration I am going to start looking at expanding it. I already have some ideas. I'd like it to be possible to partially populate the final board and use it like an OSI 300 before adding further elements like a ROM so that people can build and use it in stages, exploring each before moving onto the next. First though I need to be certain that the core OSI 300 behaviour is working as it should.