I woke up early today., 07:07 AM. One of the best features of this clock is that I can read the time on the other side of my bedroom without having to wear glasses.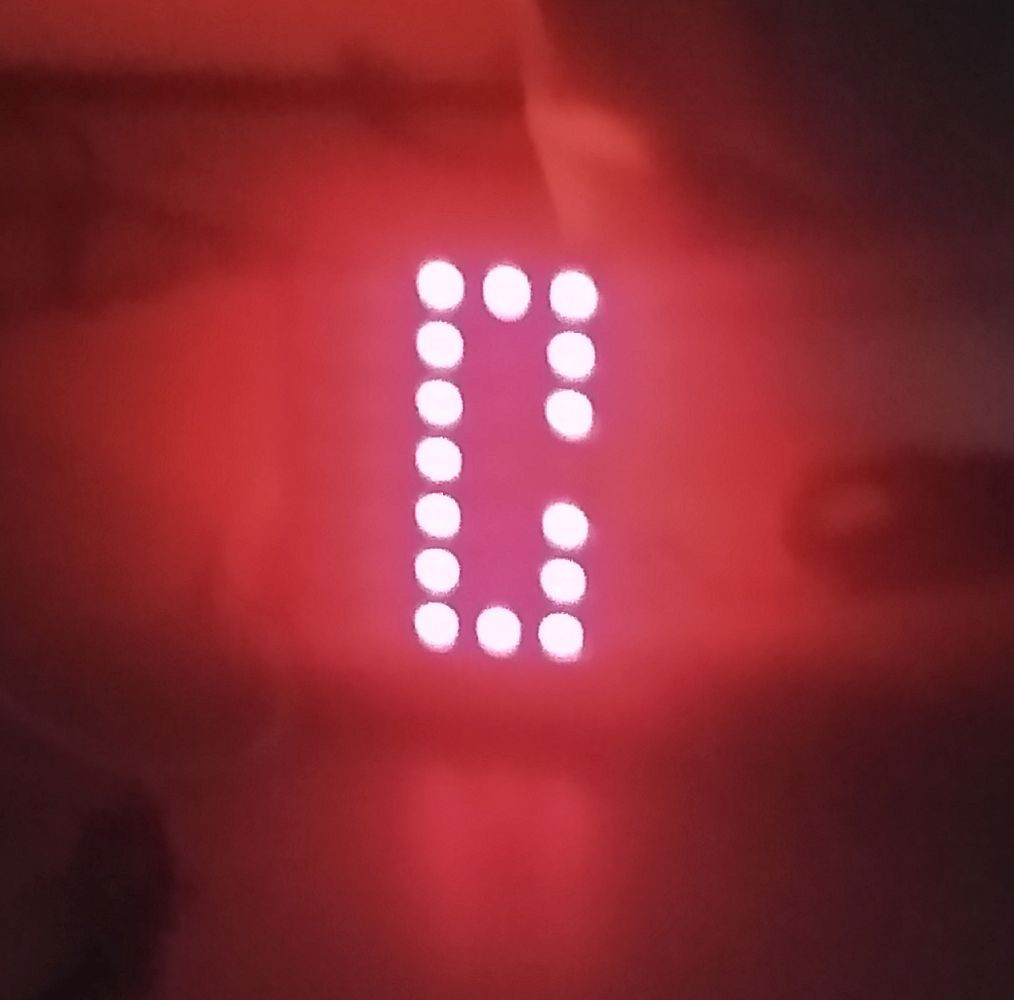 The multiplexing scheme used lits 1 led at a time. It is not appropriate for direct sunlight reading, but is perfectly adequate for interior lighting and glows awesomely when the lights are off.
I have failed miserably to render a pair of images to represent the daylight readability, but I liked the result anyway, here you are!