The car is supposed to work with 6 AA-cells in series.  Only rechargeable cells are an option here.

NiMH
Putting six of them in series, also adds all their source resistances in series.  When high current is drawn, the current will sink a lot, leading to power loss
The Goldpeak cells I use suffer from high self-discharge.  Panasonic Eneloop should be better in this respect.
Li-ION
Setup 1
Using a LiitoKala NCR18650B
Charger : TP4056
Protector : the single 8205A doesn't allow enough current.  So the over-current protection had to be bypassed.  This also disables under-voltage protection.  When someone forgets to turn off the car, the battery will be drained to death (as has happened already)
Boost circuit to boot the Li-ION cell voltage to 9V using XT1208 (advertised differently).  This seems to work well.
Setup 2
Using 1 or 2 18650 cells.
Charger functionality removed
Li-Ion protection : see Power Management.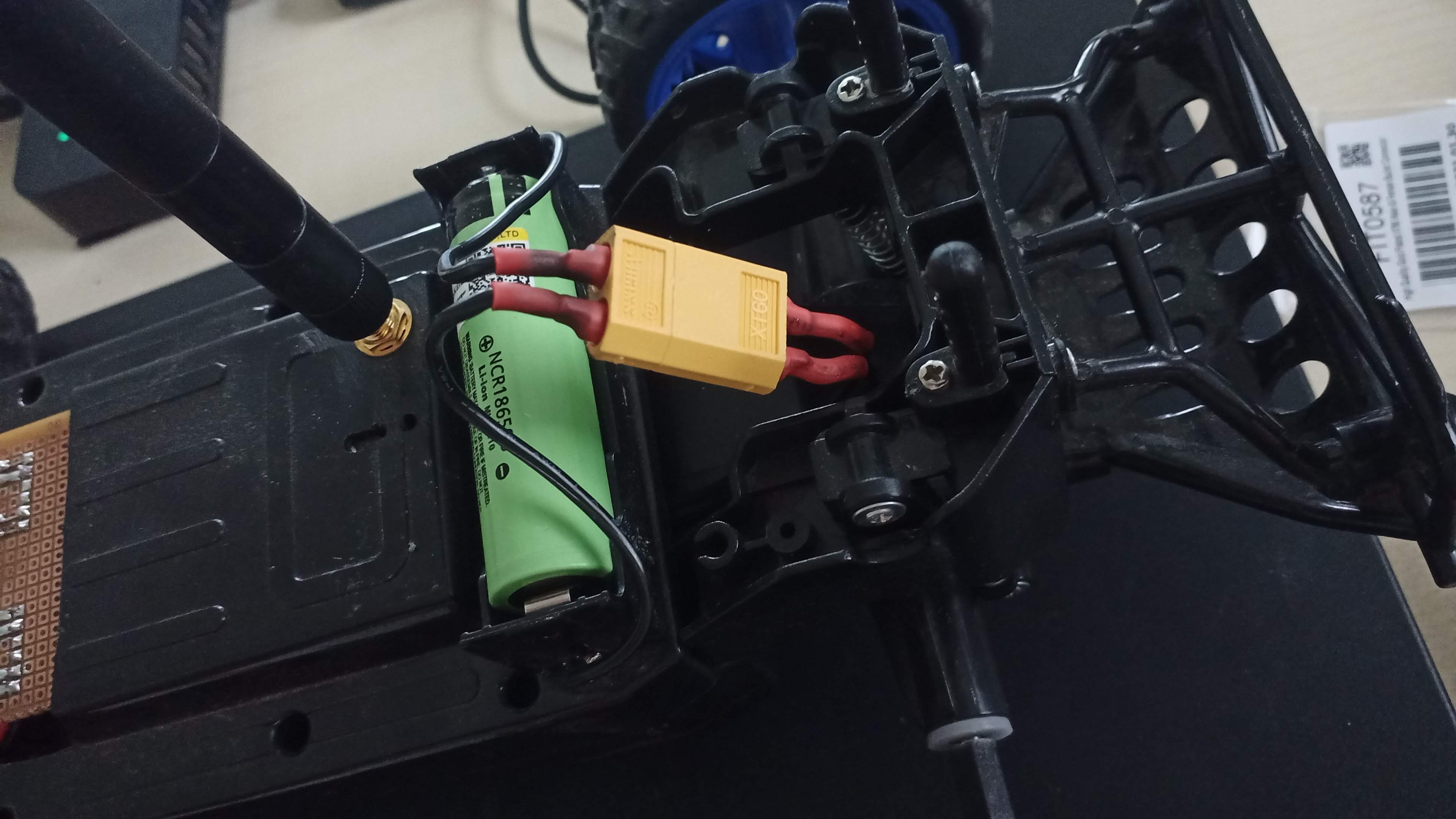 The charger has an XT60 connector, so charging is easy.  There's no longer a risk of incorrectly plugging in the battery after charging.