This board is similar to my Solar Harvesting into Li-ion and Solar Harvesting into Supercapacitors board, but this one is designed to store its energy in a Lithium Ion Capacitor. 
I have ordered this 30F and this 100F 3.8V Lithium Ion Capacitor from manufacturer Vinatech. In qty100 the price is 3.06 and 5.08 USD respectively.  The usable voltage range is 2.5 to 3.8V. 
On the PCB the AEM10941 is configured to keep the LIC voltage between 2.5V and 3.8V, using resistors R1 to R4, see below. 

The LDO output voltage was set to 2.2V (2.5-0.3V voltage drop for de LDO) using resistors R5 and R6.

When the voltage exceeds 2.6V (Vchrdy) the output LDO is enabled and when the voltage falls below 2.5V (Vovdis) it is disabled. The 2.2V regulated voltage is suitable for many low power chips. Many LoRa and BLE chips work on voltages between 1.8V and 3.6V.
The resistor values were selected using the E-peas configuration tool.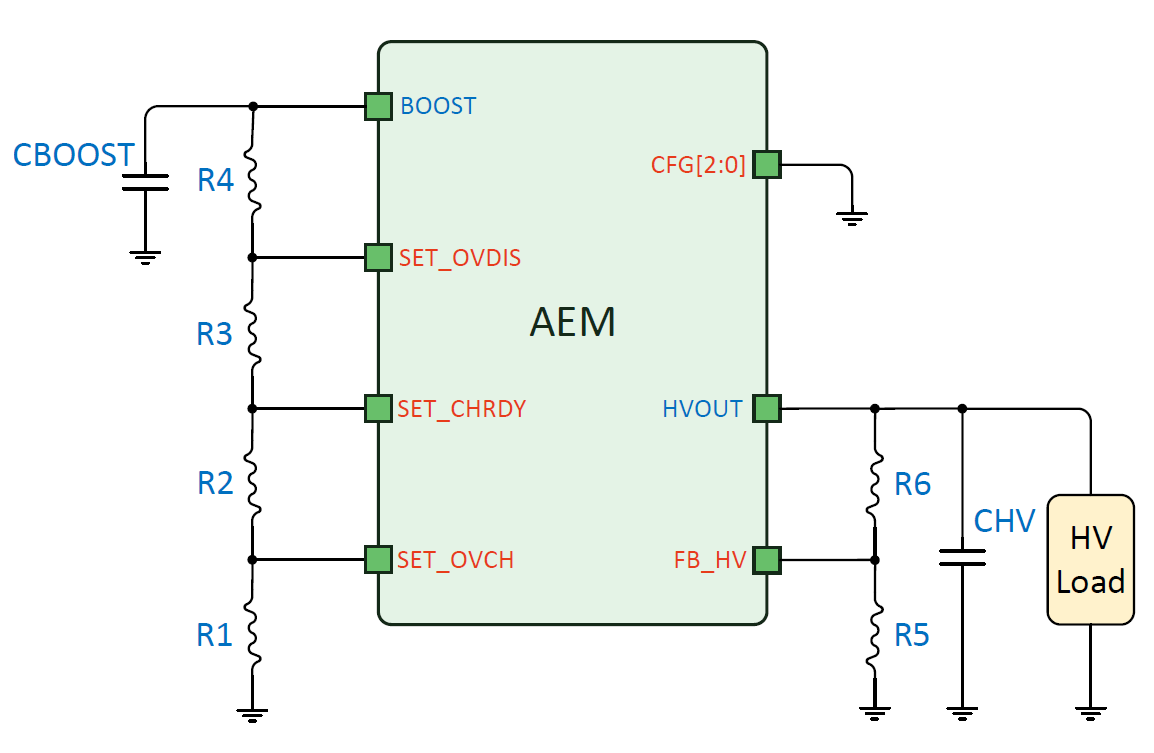 This is the full schematic off the board.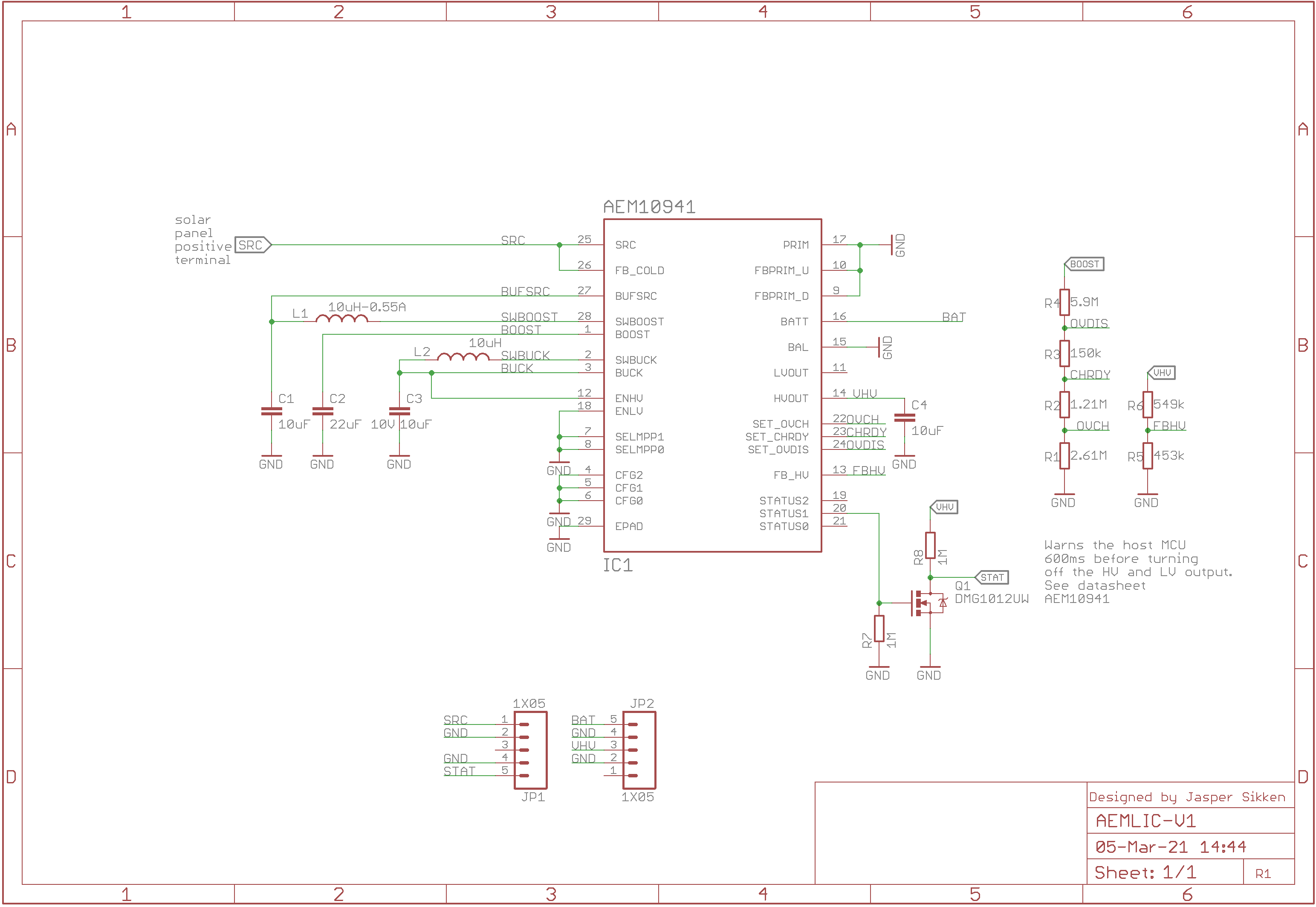 For the prototype bare PCBs were ordered from JLCPCB
I have assembled the board using hot air gun
After that I have soldered the board to 0.1" pitch male header connectors, sticked it into a small bread board, connected a 50x50mm solar panel and a 30F 3.8V Vinatech Lithium Ion Capacitor.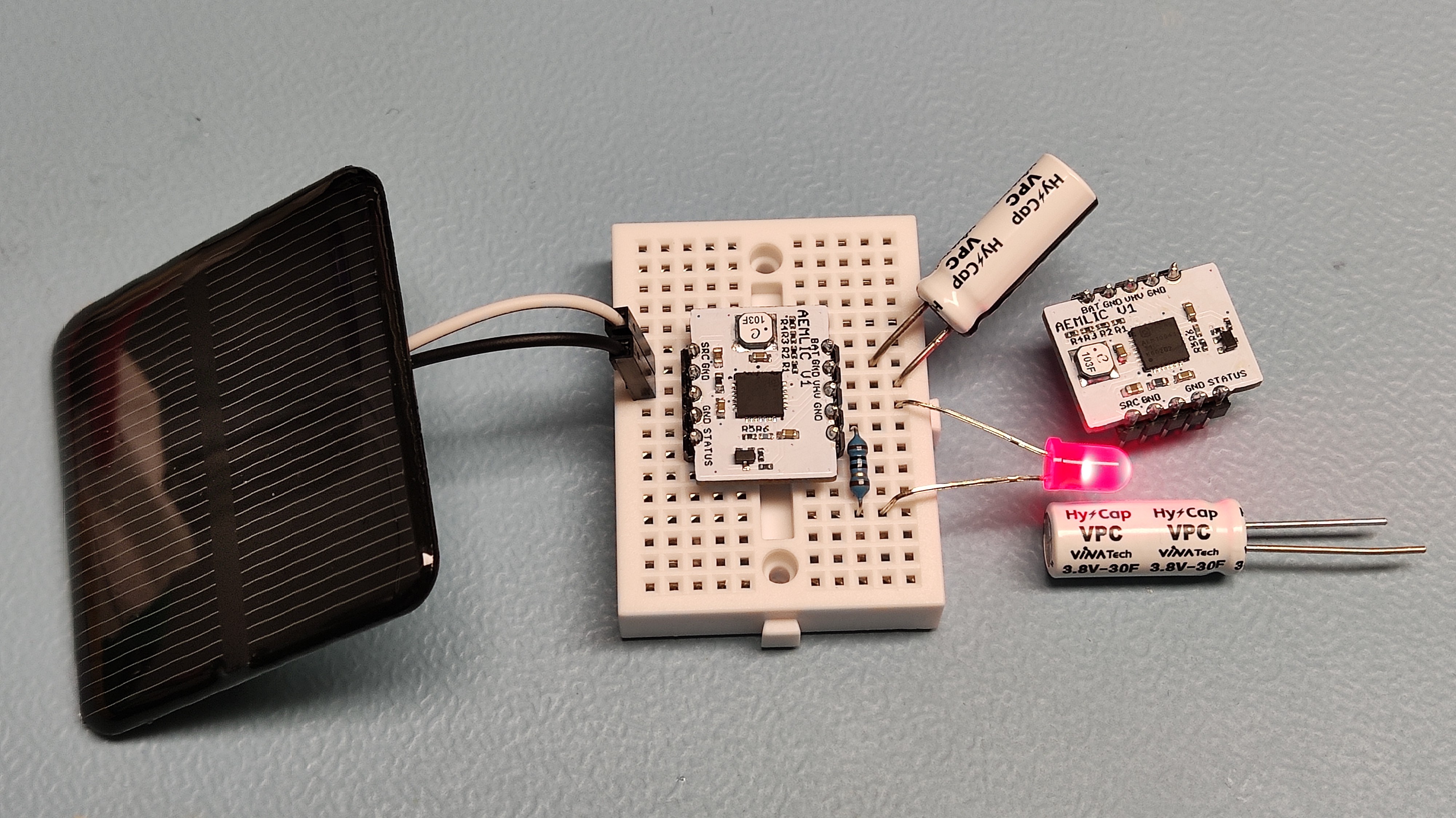 And it worked, it charged the LIC and after a while the 2.2V LDO output was enabled. I have verified all voltage levels. After this test I waited few days before ordering a batch 100 PCBAs from Elecrow.