I hate it when real work gets in the way of my project but it has or at least it was. Things have calmed down a bit so I am able to give you an update.
Quite a few of the component parts of the cabinet are two piece and have to be glued together before assembly.
I had a few mishaps with alignment when gluing some of the two piece components so I ended up making jigs for them, they worked great!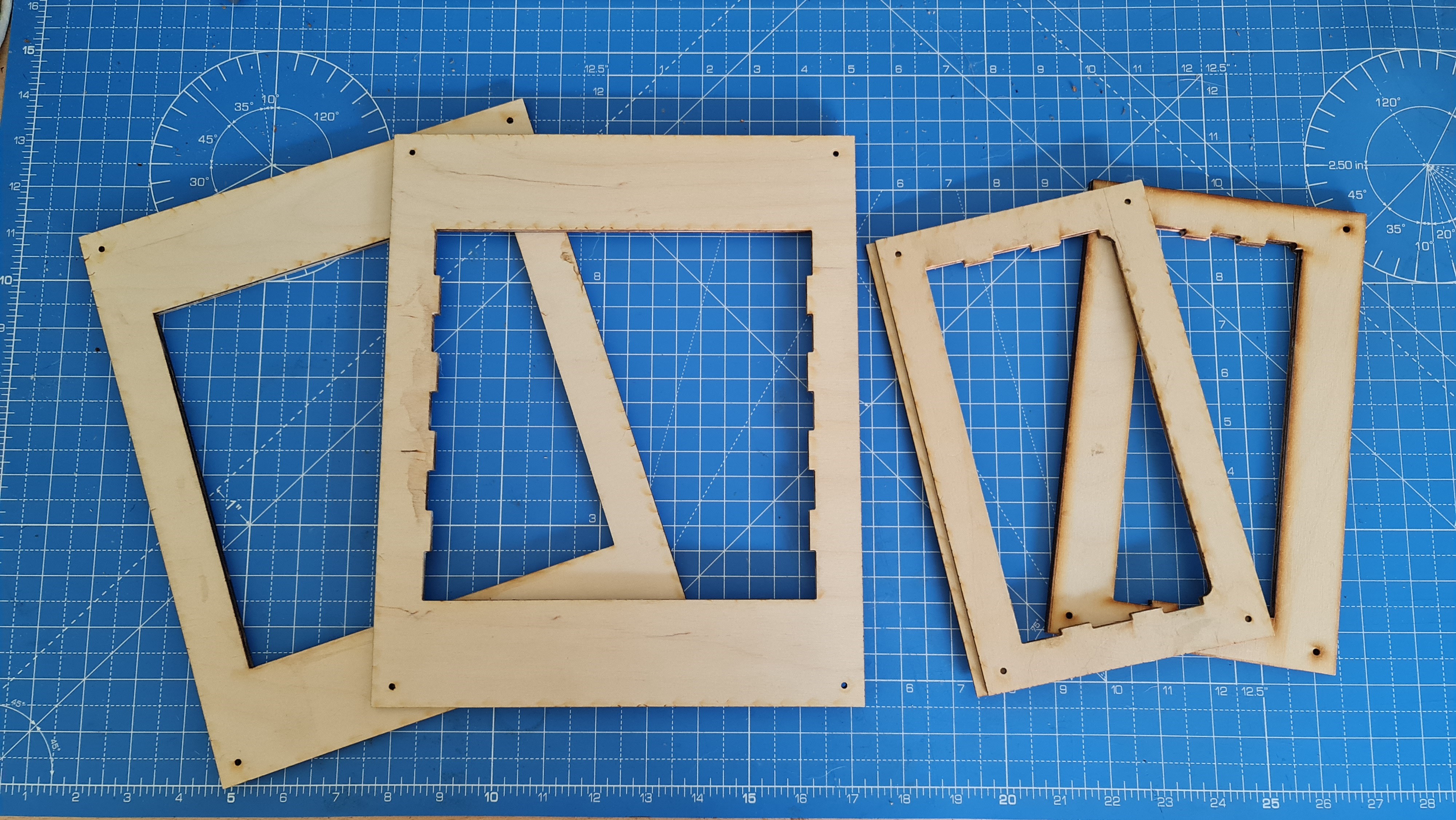 This has enabled me to get all the two piece components glued together and I've now completed all of the LCD assemblies.