At this point I have the fiber optic fabric woven and I've almost finished the lace overlays for the dress. The "base" of the dress is something I picked up at a thrift store. $3 for the win! I wanted something strong enough to be able to hold the weight of the lights, Circuit Playground, and a battery without sagging. I didn't think the under dress in the Butterick pattern would be up to holding the weight. And hey, one less thing to have to construct!
The lace skirt will help diffuse the fiber optics. I originally planned to leave the lace skirt overlay off, but once I saw the fiber optics behind the lace  I knew I had to have it. It will also add a more finished look to the outfit, which is important.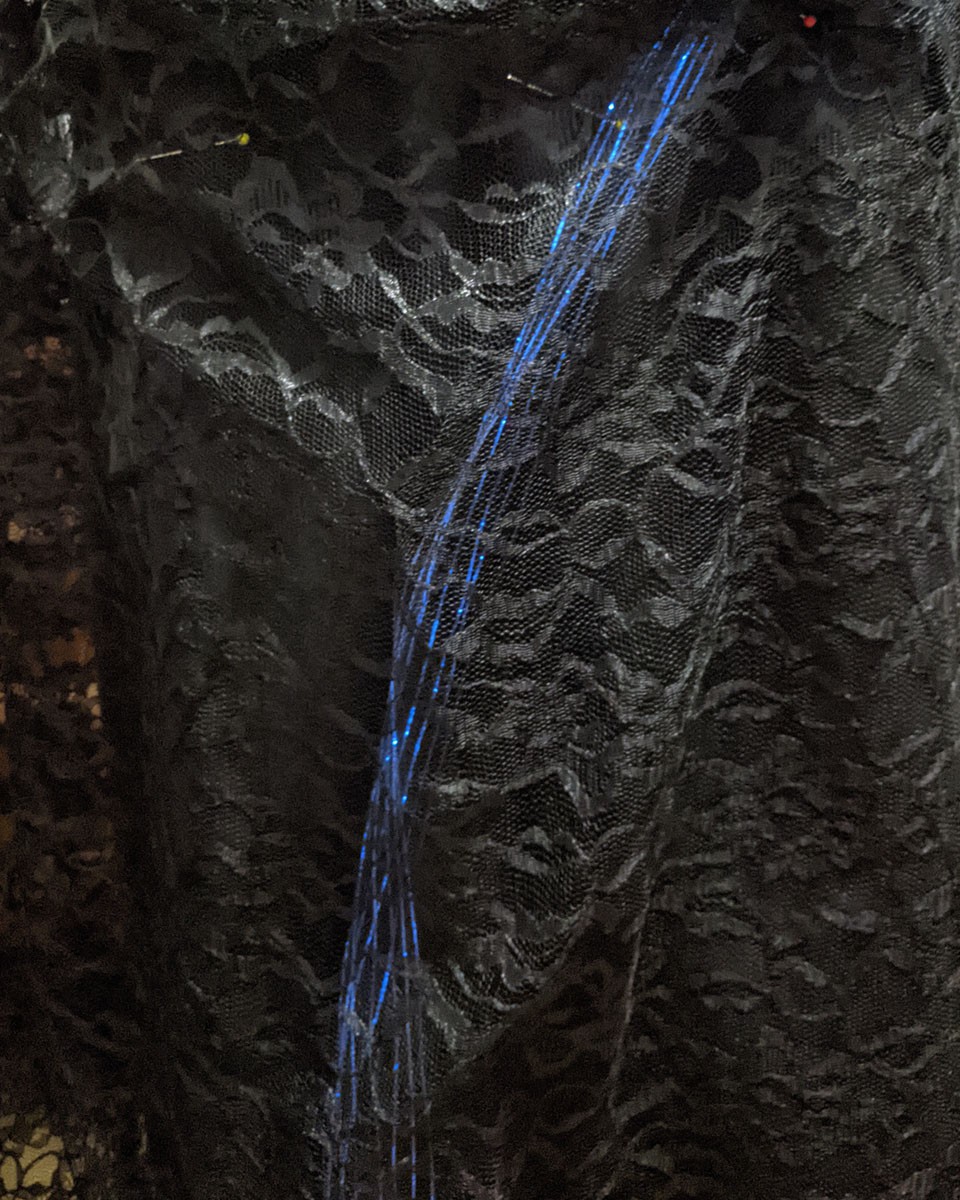 I made a swatch of fiber optic fabric for testing purposes using a Gemma with the Neopixel strand test to drive the light. As you can see, I've just pinned the lace into place on top of the dress to get an idea of how it would look.