I may have been a little too enthusiastic in distressing the fibers. The netting couldn't take it in places. I think its going to be okay, particularly since I have a lace overlay for the skirt. This picture shows about half of the fibers (from the bottom up) distressed. It definitely helps.
I made the skirt next. There's no picture because I still need to sew off the end of the elastic, but am waiting to do that once I'm certain I have the skirt length correct, since I have to shorten it from the waist end. 
Next up was the sash for the dress. And - horror of horrors! - after all of the measuring, the belt wasn't going to cover everything. Today's task was to vastly shorten the distance between the lights and the netting.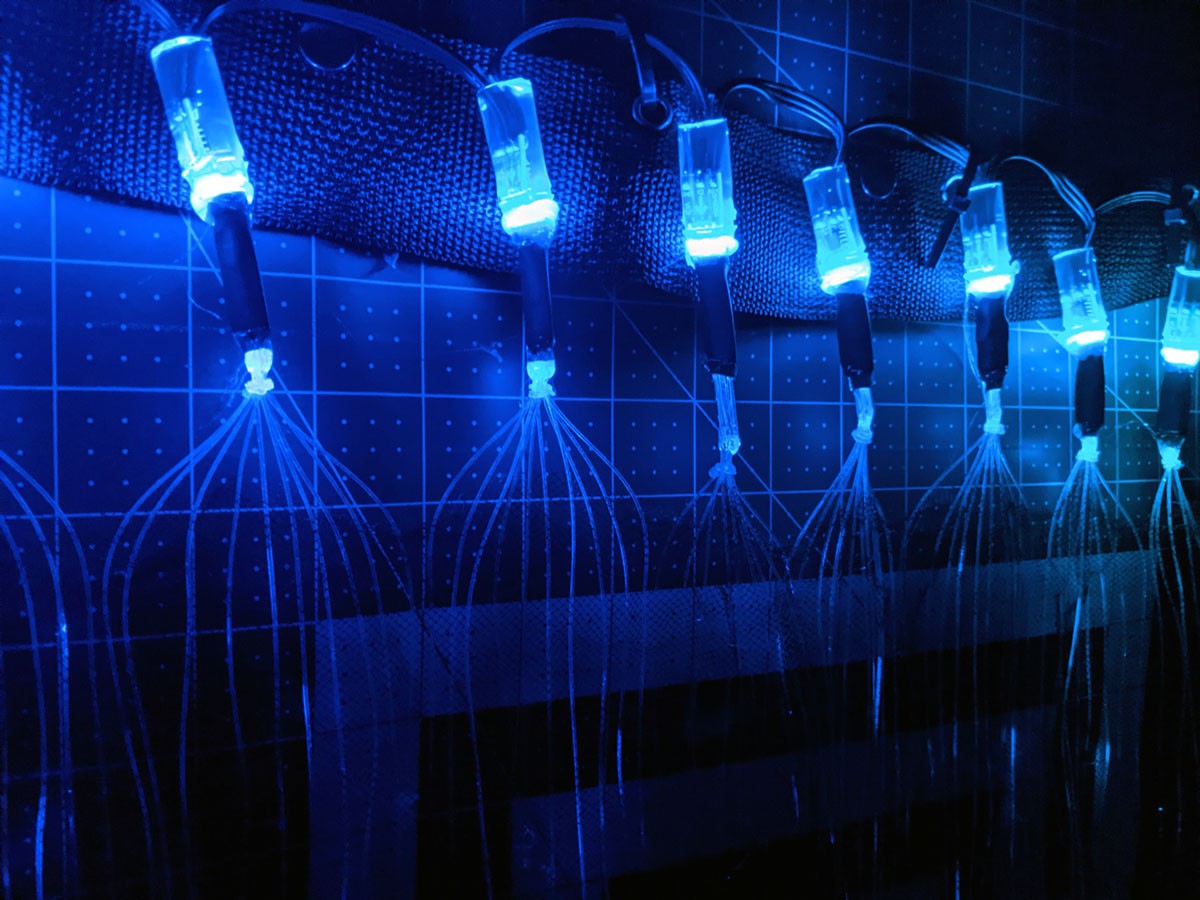 This is much better, but may still not be enough. If it isn't, I plan to replace the lace overlay with a satin top I'll be sewing from a vintage pattern. The top is designed to add a sash at the bottom, so maybe it will do the job. I may also have to move the light belt up an inch or two. All of that mess will be covered by lights and fabric, so I'm not worried.
And this is exactly why I thrifted a dress. For $3 I can fail and not feel a lot of pain.
This has definitely been a learning experience!