Family business has slowed down my progress, but hey, it's all good. Well, mostly. I lost some pictures in a phone meltdown (almost literal!), but I think there's enough here to give  sense of what I've been doing.
Last time I mentioned spray painting the bulb housings. I painted them metallic silver (to reflect back inside) then followed up with flat black. The flat black didn't stick very well (it's been WET here in North Texas), so I followed that up with old-fashioned acrylic paint and a brush. That worked out great!
Next, I fashioned a pocket (not pictured) that snaps to the dress to hold the battery pack and processor. I took the additional step of making a felt sleeve (again, not shown) for the battery pack to keep things from bumping and scratching. For my next trick, I added a 3-pin JST connector so I can easily remove the processor. And yes, I do have a picture of that!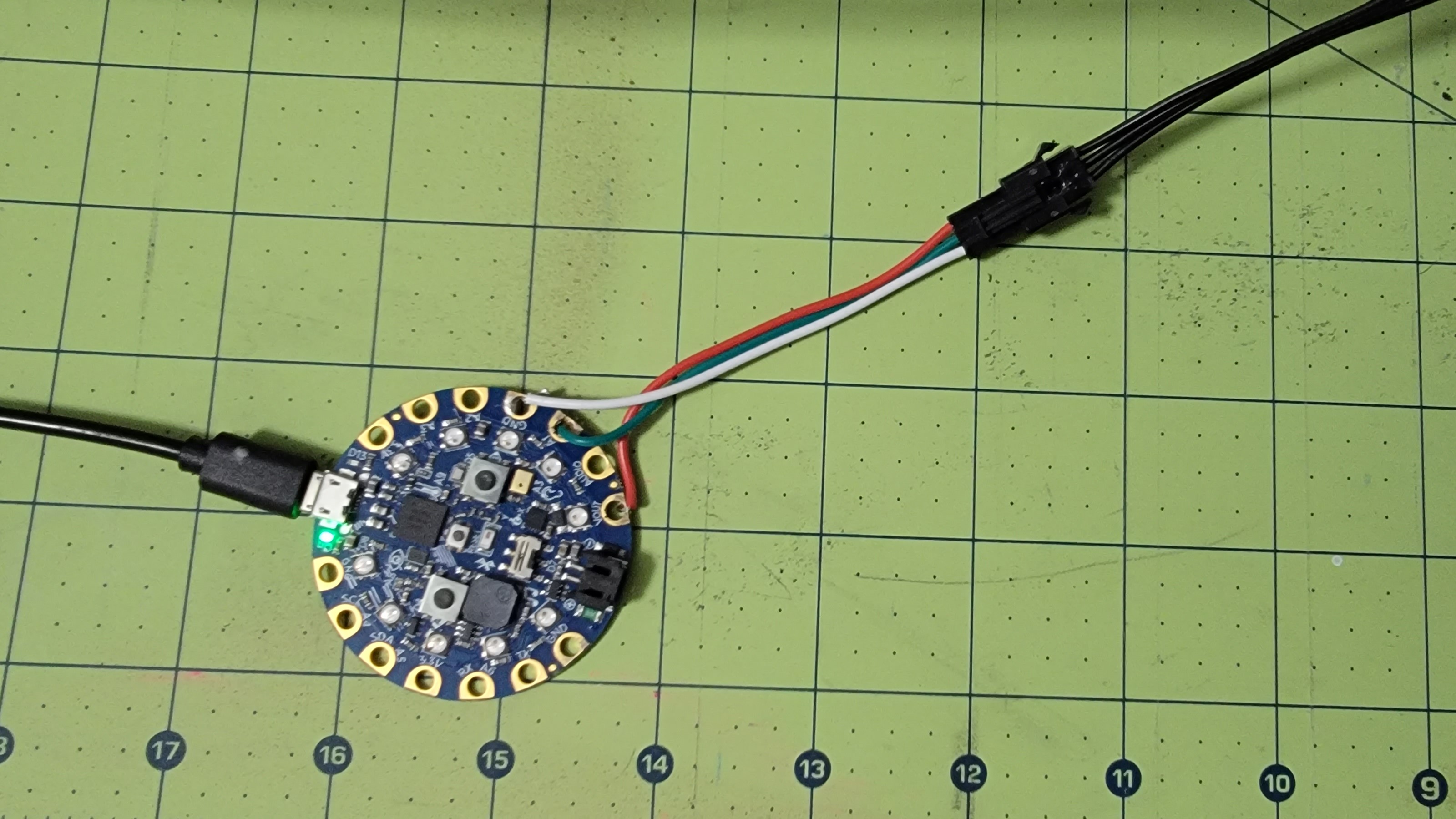 My next step was to try the dress on again and measure the length of the mesh/fiber optic layer, as it was much longer than the overskirt. I ended up cutting about five inches off, then further distressed the fibers. (I may have to take off another inch. I'll see when it's all done.)
Next, I made the sash and bow. Here it is, just all kind of pinned and clipped together on the dress form.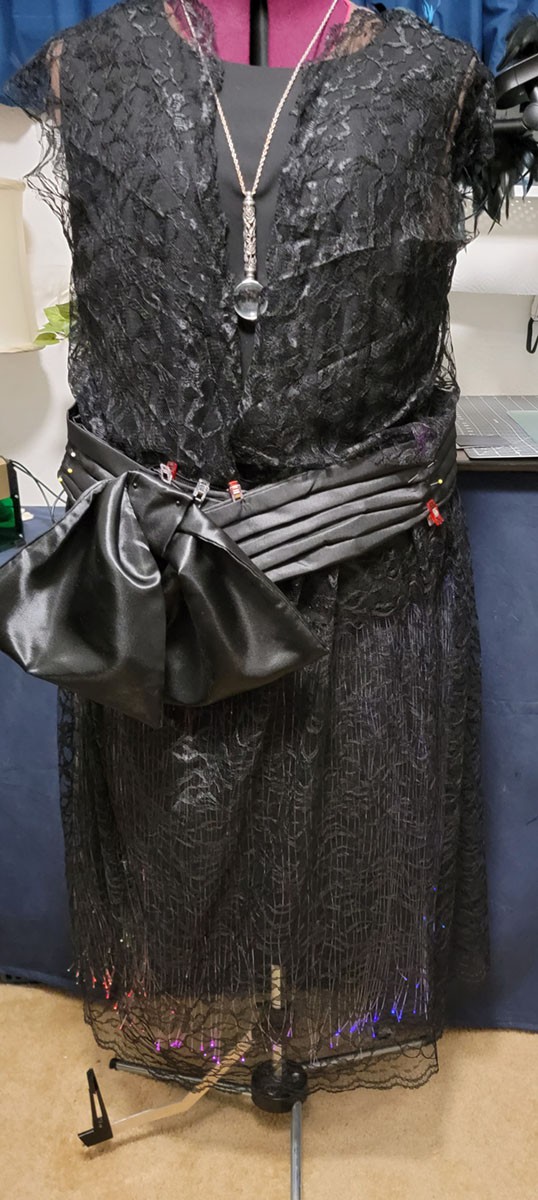 I'm happy that at least the edges of the skirt show up in full light. It still shows up best in low light. (And I need to steam out some wrinkles in that bodice!)
What's left is mostly fiddly bits. I need to add hooks and eyes to the sash, and attach the bow. Then I need to finish off the bodice overlay. The raw edges need to be bound and I need to add snaps and hook/eyes in a few spots. 
A couple of weeks ago we were watching the remastered version of "Animal Crackers," and the nagging thing about this dress finally came to the front of my brain. I knew I'd seen something similar before!
I would have preferred that lace, but I can't have everything.