just wanted to make post including some of the pictures as well as the current key layout.
Here's the wiring.
This is the pro micro and wiring as well as the hardware reset switch I wired in.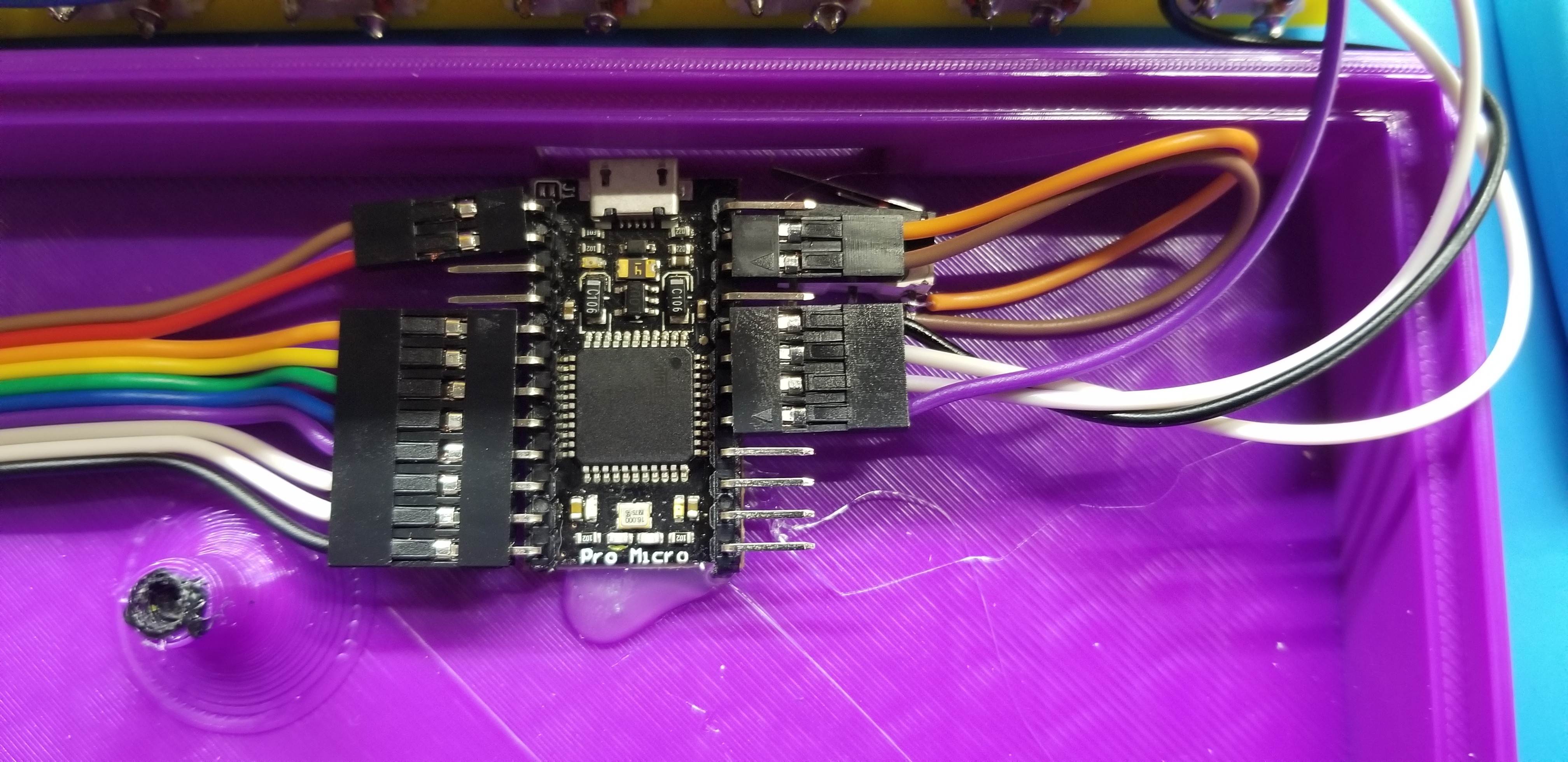 and then screenshots from kbfirmware.com of the current state of the key layers.
layer 0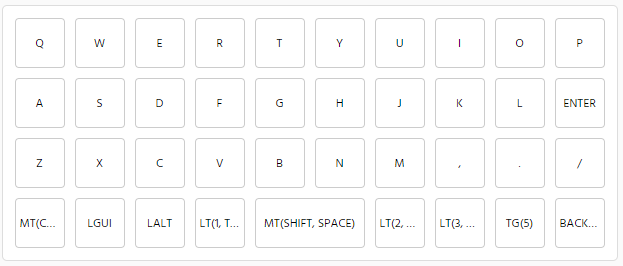 layer 1
layer 2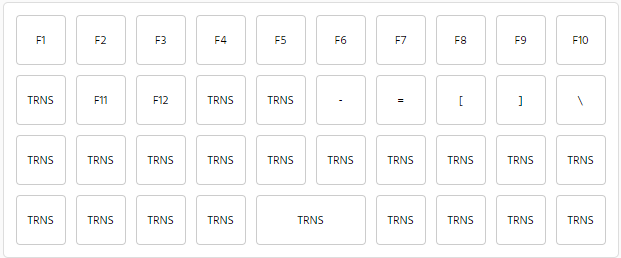 layer 5