I did another round of design refinements. This time I replaced the LM2596 converter supplying the 5V outputs to another XL4015 which has more current capacity.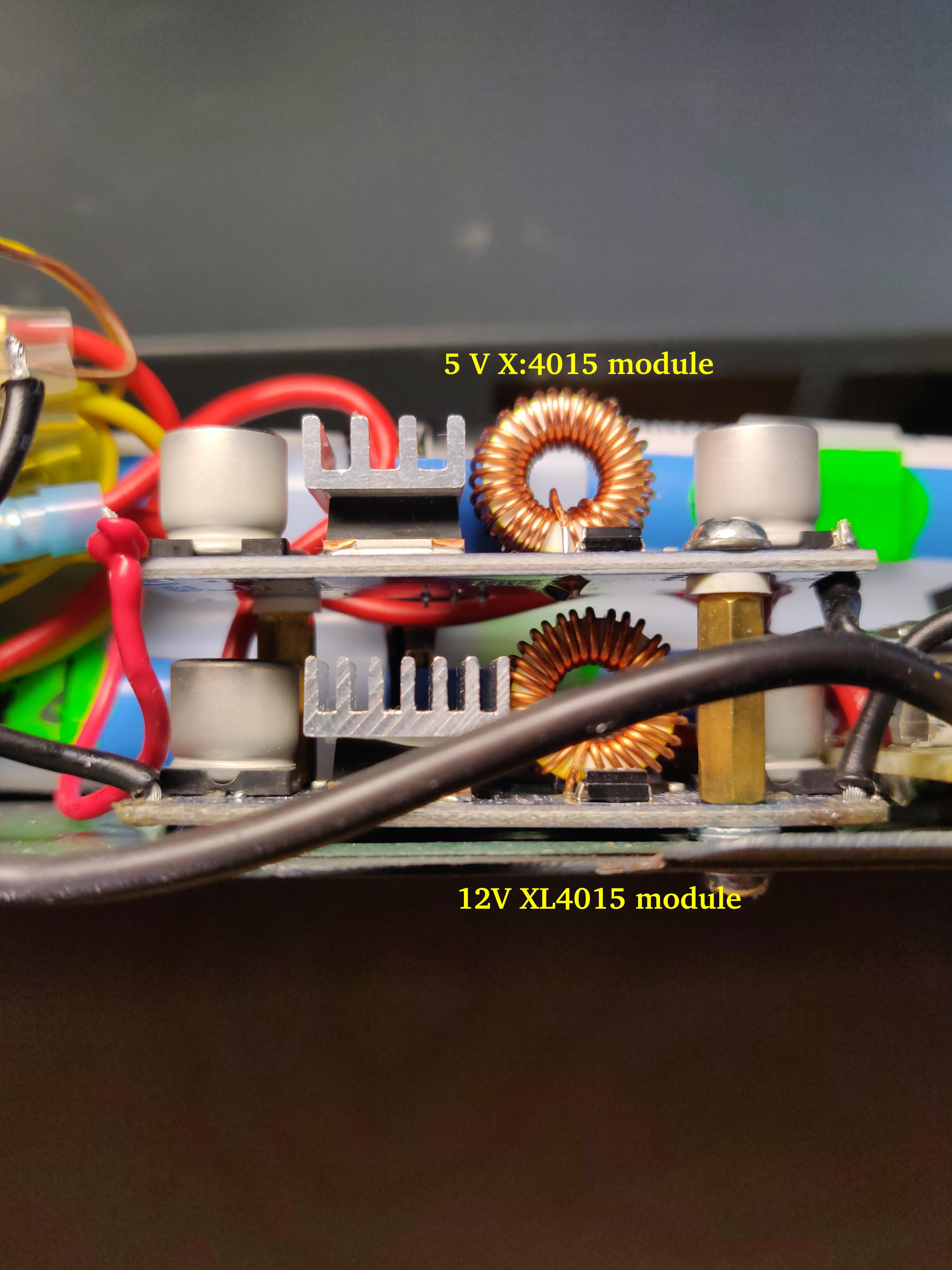 This way I can reliably power the raspberry Pi as well as a fan colling the entire rack. I have added some stickers on the front panel as well:

All changes were as usually reflected in the project details.