Here's  a video of the unit working with the AC:
And its working range and settings from the serial plotter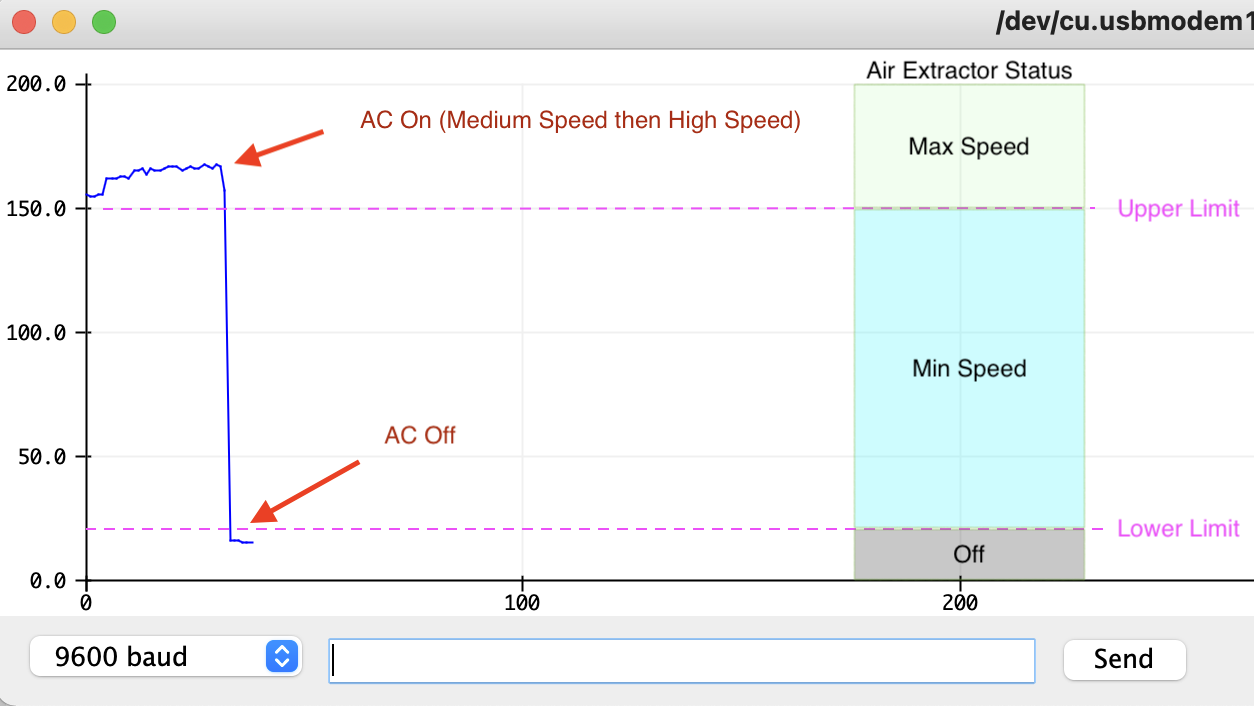 Here's the whole setup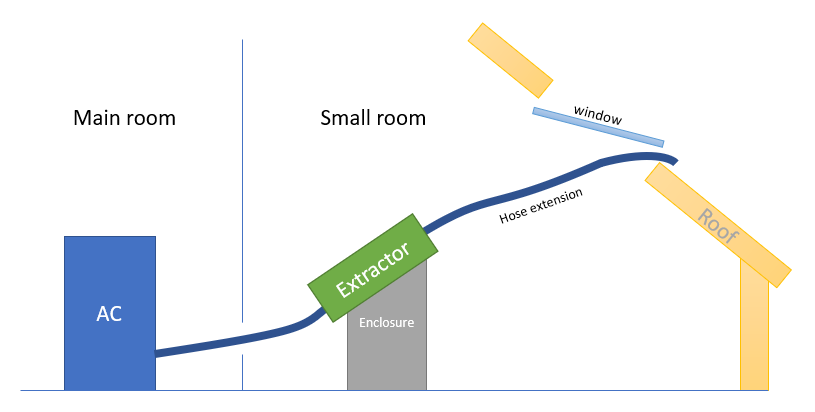 Part one : Air Extractor Selection & Flow Considerations
The AC has the following throughputs (min-med-max) : 250/310/350 m3/h 
The matching air extractor has the following throughputs: 280/360 m3/h
Therefore we will match the speeds as below:
| | |
| --- | --- |
| AC Speed | Matching Air Extractor Speed |
| 250 | 280 |
| 310 | 360 |
| 350 | 360 |
It's important to have slightly higher flow from the air extractor as we don't know how much back pressure either of the fan can handle. We will make sure there's a small opening for additional air intake just before the air extractor in order to avoid creating a low pressure between the two devices.

The air extractor selected : S&P TD-350/125 Z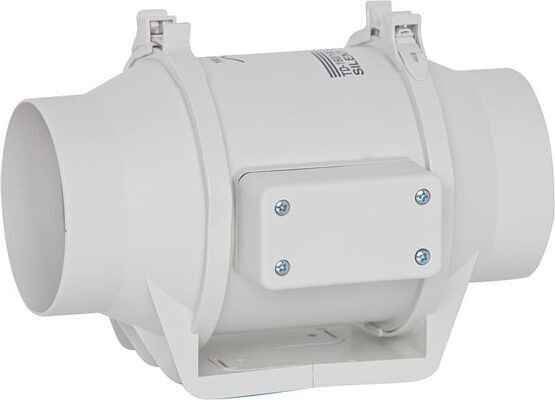 Part two : Controller

In order to to determine at which speed the AC is running, we will measure the current using a hall effect sensor on an extension cable.
Since this is an AC current, we need to determine the RMS value or the Vpp and therefore need to use a microcontroller. 
This microcontroller will control two relays : One for the on/off switch and one for the min/max speed selection.
The schematics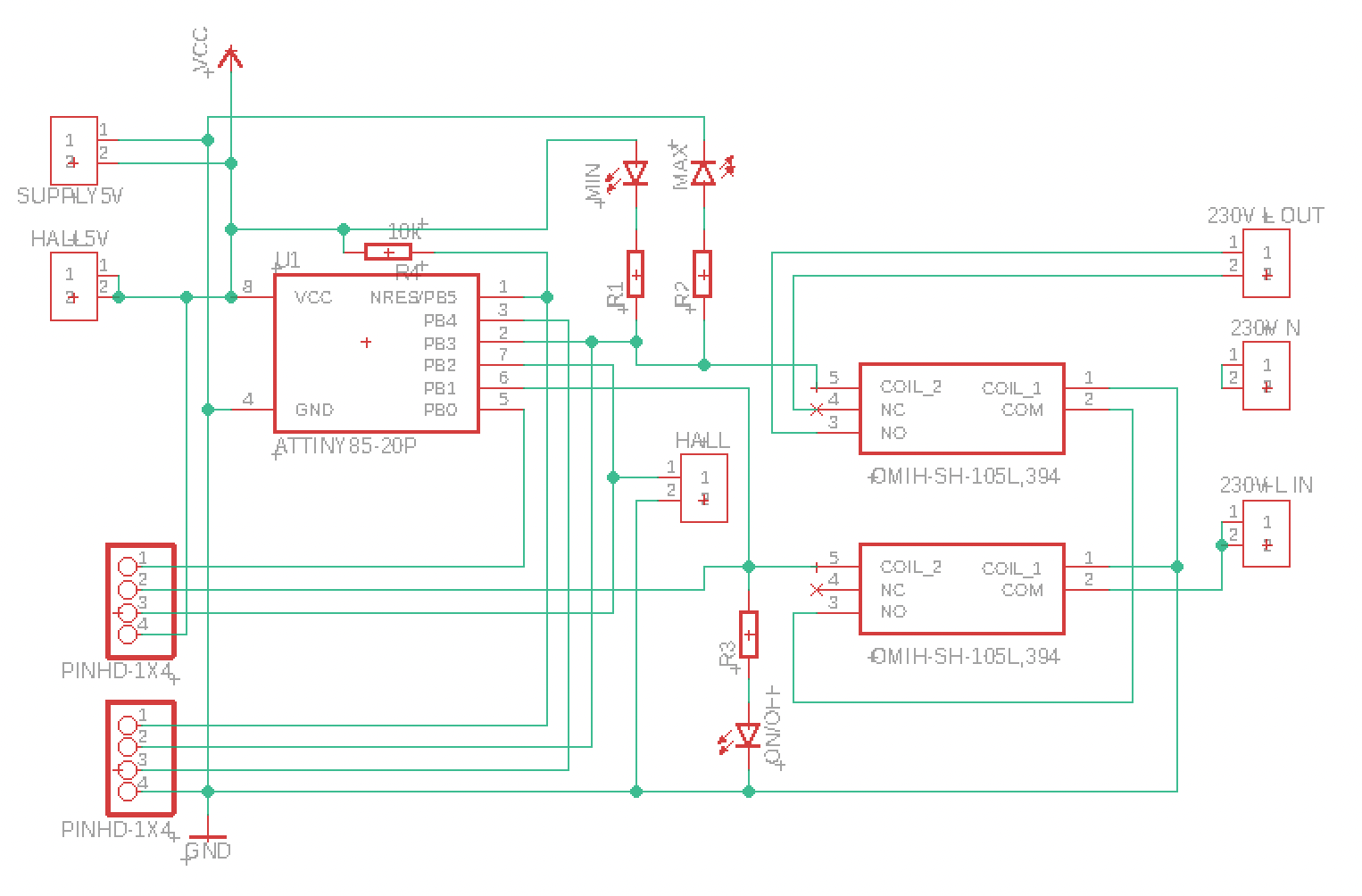 The PCB
Part three : Enclosure
The exit of the duct is quite high up (about 2m/6ft) and we need to avoid right angle bends. The enclosure below will support the air extractor on top at a gentle angle.