The project now has legs.... or rather, wheels!

We have ordered parts and I made the 7 hour trip to Keller, TX to pick up the vintage kart kit.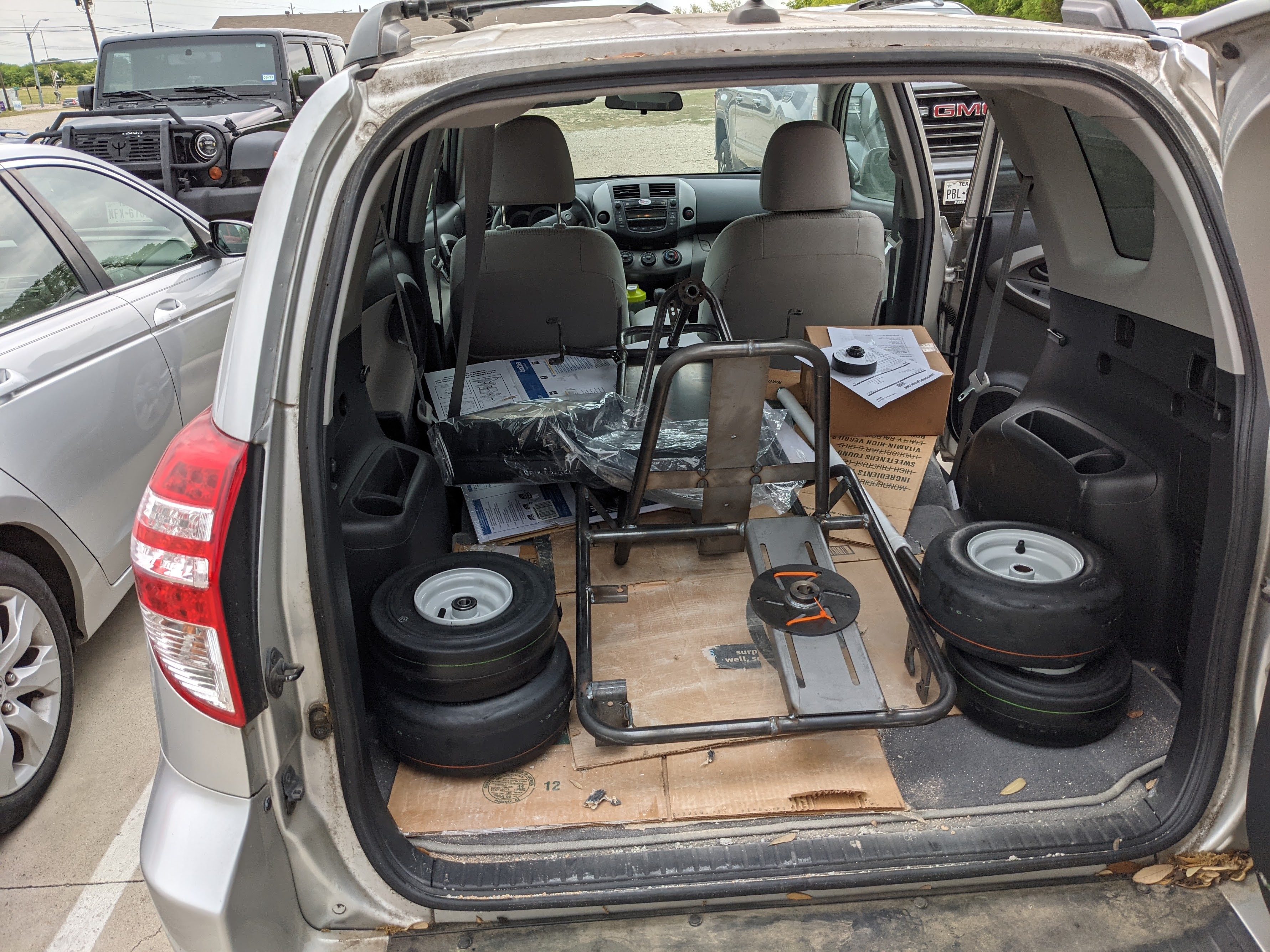 In addition to the frame we have the other major parts ordered as I finally settled on a setup I hope will work well:
Motenergy ME1718 motor.
Kelly KLS72501-8080IPS controller.
Headway 38120HP cells x 40 for the 20S2P battery pack.
Chargery BMS24T-300 and charger combo for battery management.
Chargery DCC-300HB for main contactor.
Curtis PB-8 Throttle Pot for throttle.
There are still a lot of parts left on the list (wiring, terminals, mounting plates, 3D printed parts, fasteners, etc). But these are the major cost components and they are en route!
In addition to gathering parts I've been spending a ton of time in OnShape trying to model up how everything will fit together. There are a couple custom parts to be made:
Motor mount. A plate has been ordered and the current plan is to have it welded directly to the tube frame over the left rear.
Battery box. I'm thinking this will be acrylic since it is rather large to be 3D printed. But TBD.
Brackets for holding BMS and contactor in place. These can be 3D printed and should be straightforward.
Large plate on back of seat for mounting controller, BMS, and wiring. I was thinking sheet metal aluminum or steel. But maybe acrylic could work? TBD.
Switch controls under wheel. For parking brake, reverse, eco mode, and power switches. Should be 3D printable. Held to posts with hose clamps or other fastener.
BMS SOC display mount behind wheel. 3D printed like controls. Holds the display module.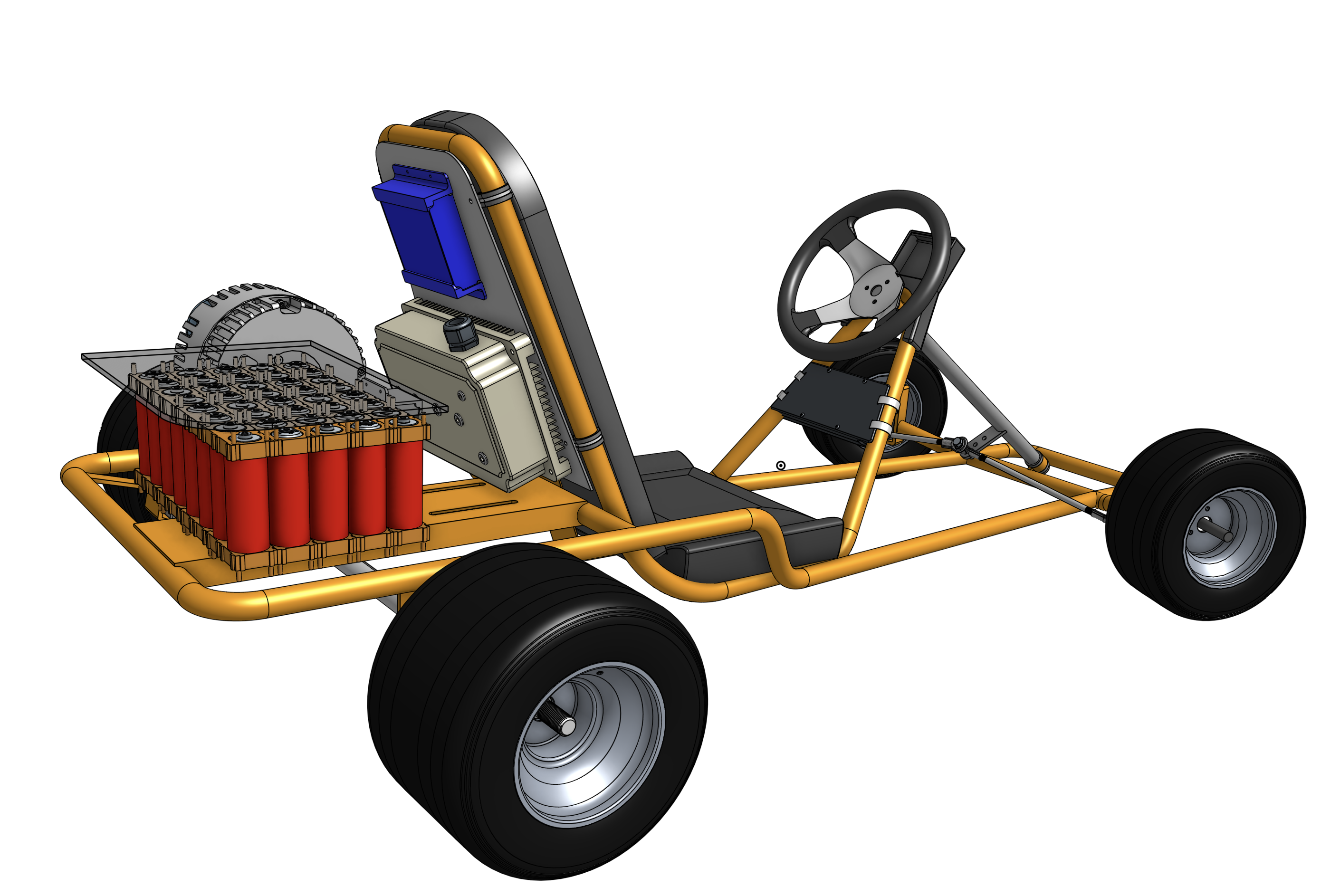 That is it for this update. Parts start arriving next week so stay tuned!