My fan controller, pictured below, cost ~$30 when I bought it a few years ago.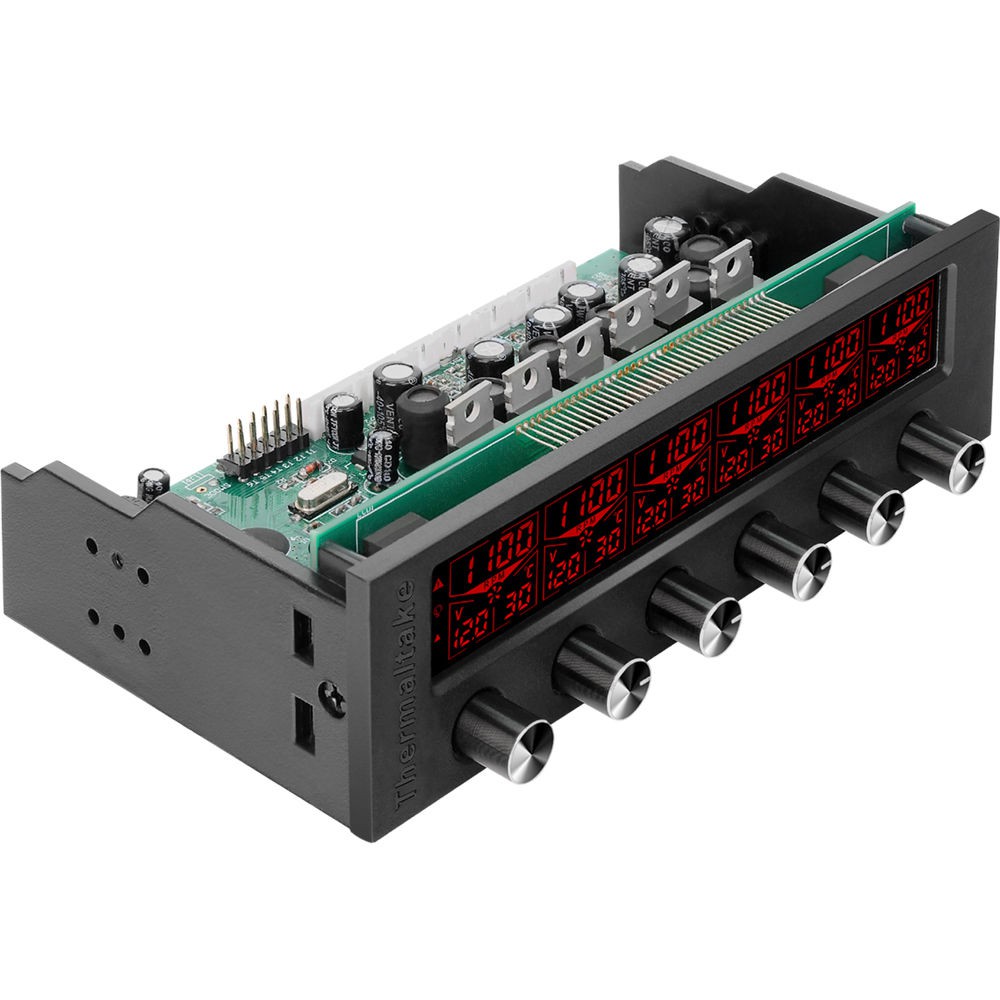 Not everyone has one of these lying around, so perhaps I can design a fan controller into the buck converter PCB?
Alternatively, there are slightly cheaper models but much crappier models, ~$15 on Amazon.
If I build my own, then I guess it would complicate the PCB since there's a few new things to consider.

generate PWM signal or control voltage only?
knobs for variable speed?
LCD display or regular LEDs?
2-pin, 3-pin, or 4-pin fans?
IC controller and header for RPi connection?
how many fans to support?
In the end, I'm not really trying to compete with Thermaltake, so I'd rather not design my own fan controller, but if the total component cost is quite low, then it might not be such a bad idea.
Just a thought...