I made a very quick initial design which includes a 1.1A (trip 2.2) fuse and some diodes.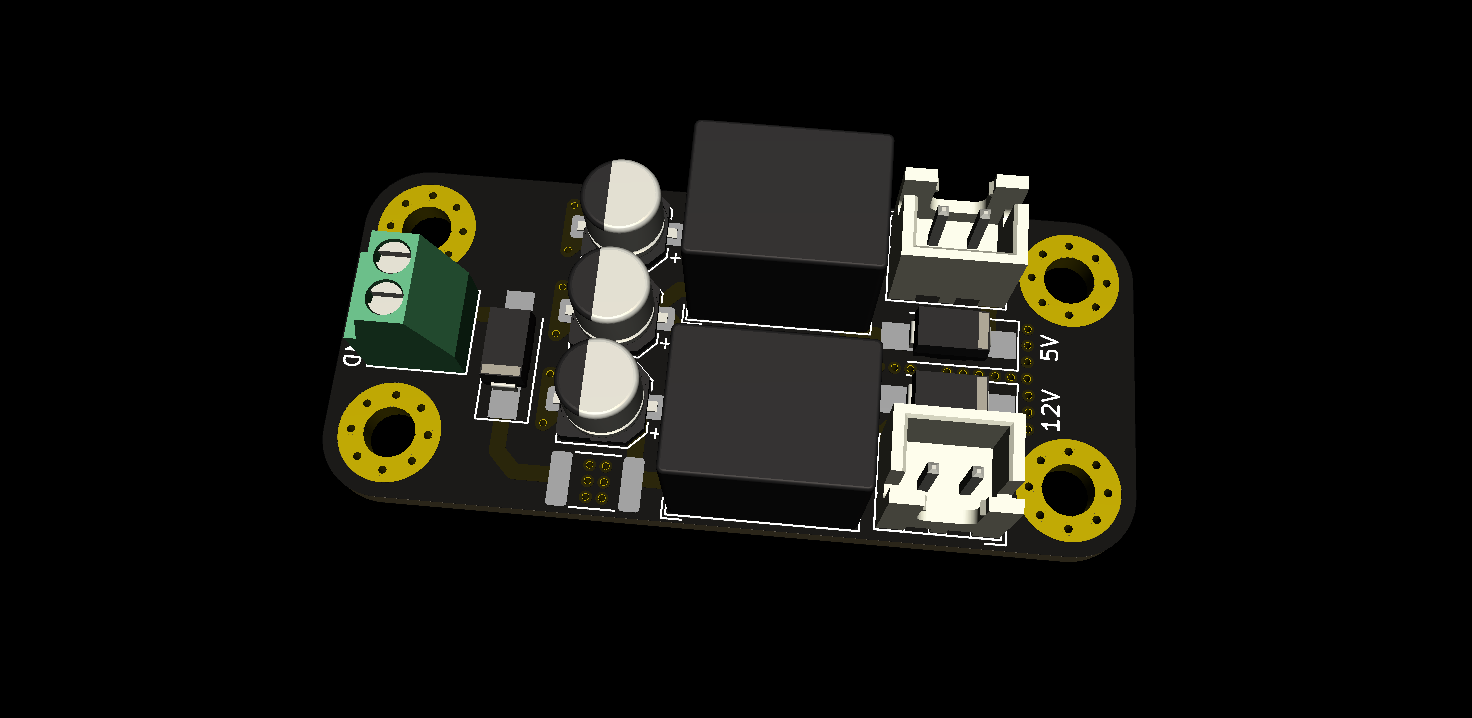 The dimensions are 50mm x 22mm, exactly half the size of my μDiff: Long distance digital signals over RJ45 project.
I'll most likely iterate on this design as well, since I'm not a huge fan of:
the 2.54mm terminal block (the μDiff uses 5.00mm)
the mounting holes take too much space
there's not much free space for silkscreen labels
the diodes are 1812
I'm still using SIP3 package switching regulators, because they're extremely efficient and work really well despite their higher cost.
Since the module can't draw more than 1A, I could do away with the mounting holes and JST connectors, and simply put some 2.54mm pin headers and make it more "breadboard friendly". Let's see...