So, the trick is that Z80 machine-code can be entered manually into a "Program" by simply entering the hex values in ASCII, which can easily be accomplished on the inbuilt keypad.
This experiment since I don't presently have the means to upload the assembler/IDE.
I got some machine code to invert the foreground/background colors from Zeda's Hex Codes, over at: https://www.ticalc.org/pub/text/z80/
E.g. This Program inverts the colors, another similar one puts them back.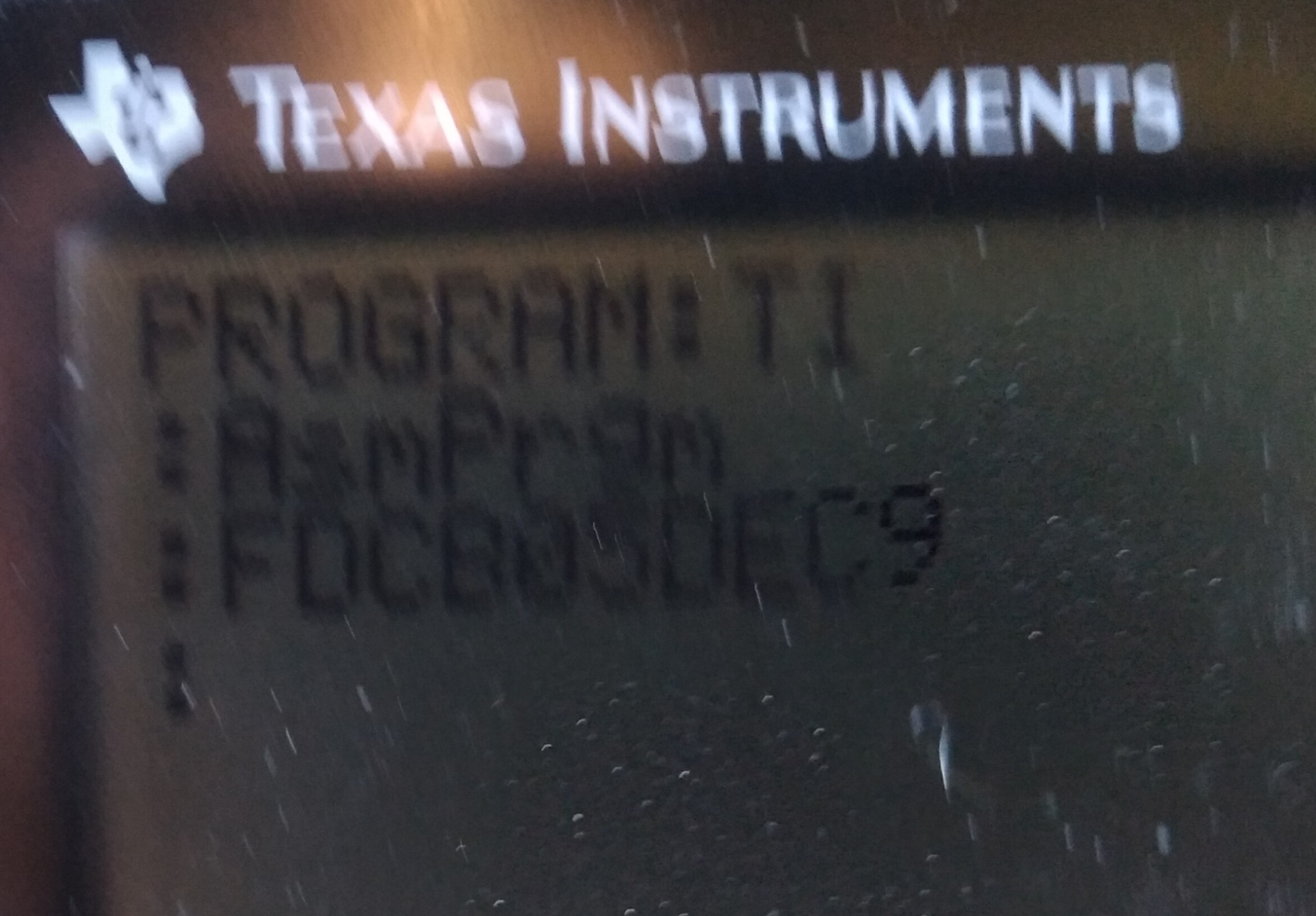 Then, in a regular TI-BASIC program, these pseudo-binaries can be called by typing e.g. ":Asm(TI)"
Now, the key, here, is that compiled machine code can be called, from BASIC, in the same way as these tiny little pseudo-binaries... 
I'm not yet sure how, but my guess is that values can be sent-to/returned-from, as well. Prb a line like ":9", before the "Asm()" call, would store 9 in "Ans", which is probably just a register that could be accessed directly by the assembly program. And written back to, as well. So, the return-value of the assembly function would be stored back in Ans. That's my guess.
Thus, simple programs like the text-inverter could be written to allow e.g. "peak"/"poke" to be used within BASIC, which AFAIK doesn't have the ability to access memory addresses directly. Similar, maybe for port I/O.
It's not that I particularly want to use BASIC for the sort of stuff I'm ultimately interested in, but it sure could be handy to have around for quick tests and maybe also for others' use. These "binaries" can be entered in by hand to significantly increase BASIC's abilities.
I suppose such has been done, but I've not seen them. My guess is they're so simple they come with game-dev packages that do far more than I intend (sprites, etc.)
So, maybe 4 or 8 one-liners like the text-inverter to cover memory accesses and I/O, and then the Computer in the Calculator is BASIC's oyster, or something.
But, I'm not bouts to not only learn Z80 assembly (and this machine's register/memory/io mapping) AND figure out how to hand-compile it to hex values (or am I?). 
So, a smarter me would prb wait to continue the peek/poke-library path until I've got an assembler and header files at my fingertips... right...? Sheesh, I fear where this is going. Maybe my first peripheral add-on should be a friggin' paper-punch reader, eh? Or a bunch of toggle switches and LEDs...?
TRIGGER-WARNING:
Meanwhile, apparently the reason I'm so into this right now is because my engine dumps nearly all its coolant in less than a mile's drive. And, frankly, that is a pretty huge concern, being my home, and far beyond my aptitude to even think about, let alone diagnose, nevermind learn about the system in the first place, especially these days. I fed her 8 bucks worth of springwater the other day before calling it quits at 3AM. Just watch that temperature gauge closely, I guess. Long pauses between tiny trips. Not much different, really, than the past several months of white-knuckling after my ice-storm accident. Who the heck really believes flying across a road at 60MPH, and surrounded by others doing the same, could possibly be a good idea? Do you know how small that dowel is that prevents your car from splitting in half by one tire's veering left and the other veering right? Have you ever looked at the way they installed your ball joints? What engineer in their right mind would rest the weight of a car going over potholes on that tiny lip of metal?! And such tiny threads on a friggin hollow thin-walled cylinder?!
I guess I'm going back to my happy place where electrons can be directed from place to place without putting my life, or worse, into the reliability of thin pieces of metal.