After a few weeks the PWBs have arrived!!!
I started with the display boards as I new they were going to be a little finicky to get everything lined up.  Managed to get the connectors all 16 boards lined up.  I may or may not have had to reverse things a few times.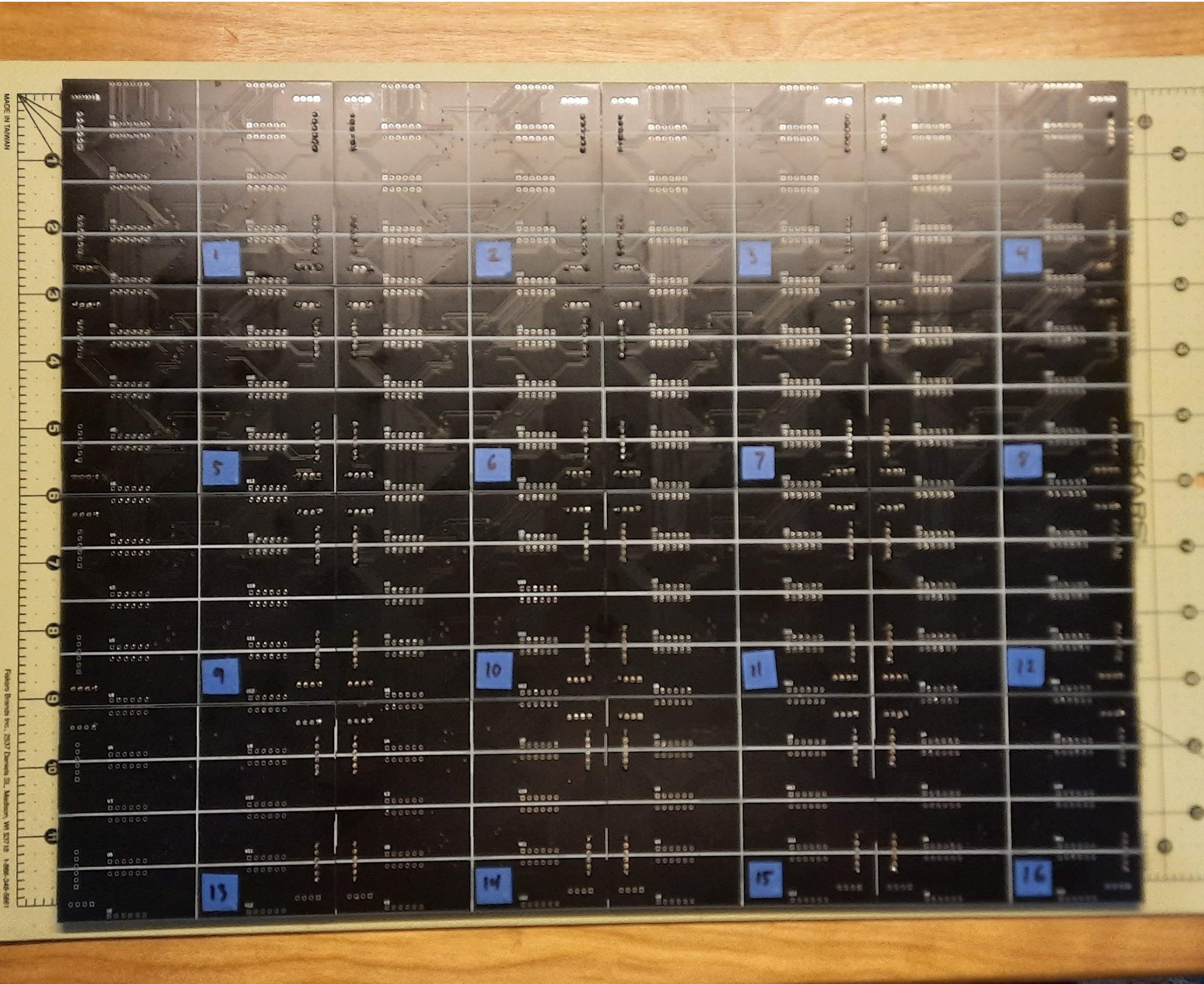 All 16 boards connected.
Boards disconnected.
Now to install the discrete components, MAX7219s and displays.  After installing parts but before cleaning.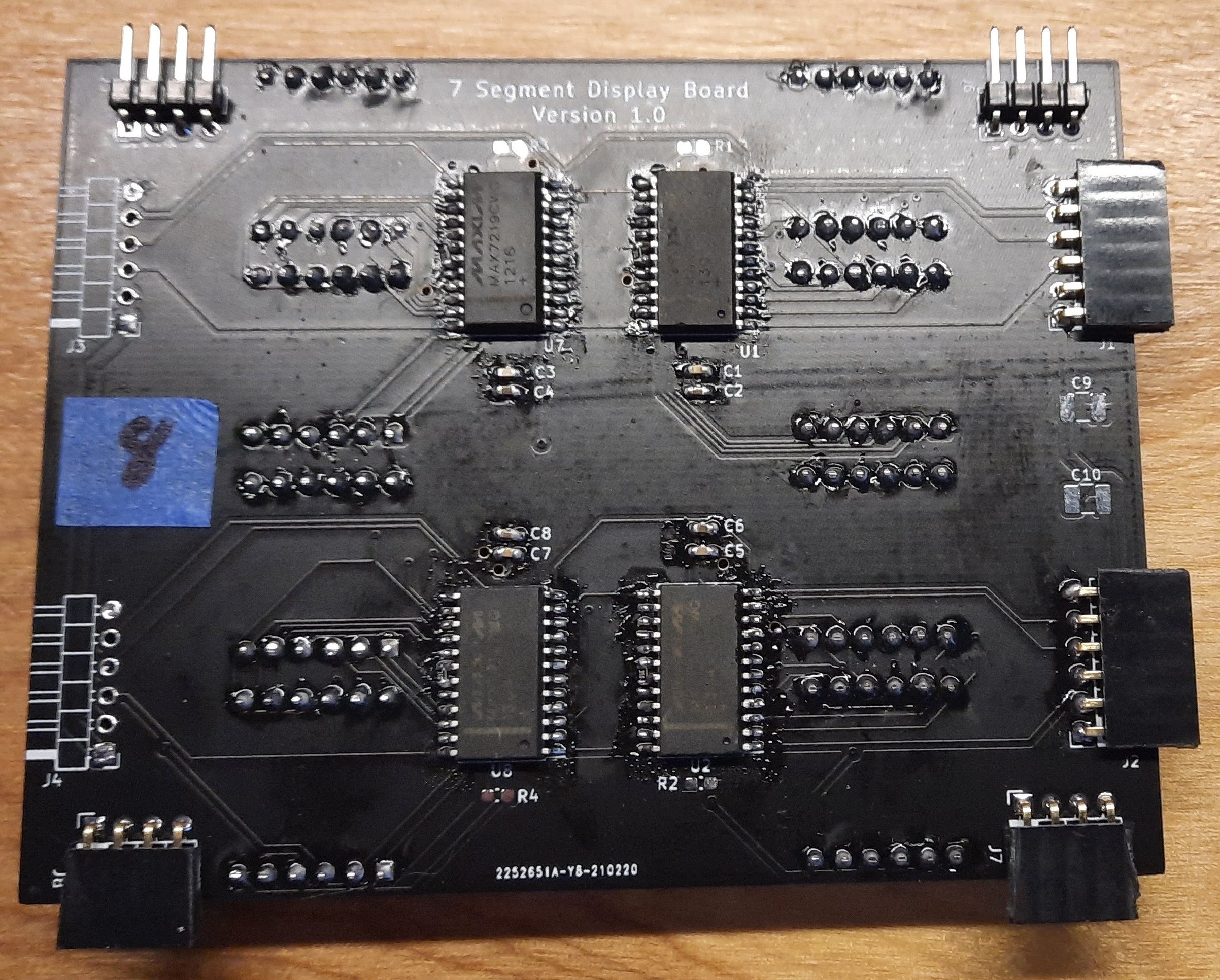 Now time to test!!!!