Printed new keyboard stickers: now on a laserjet-printable transparent sticky film (the brand is "Printation Mat Transparent"). Hopefully they will last longer than the paper ones, although with the function set still under development, the longevity is not a real issue.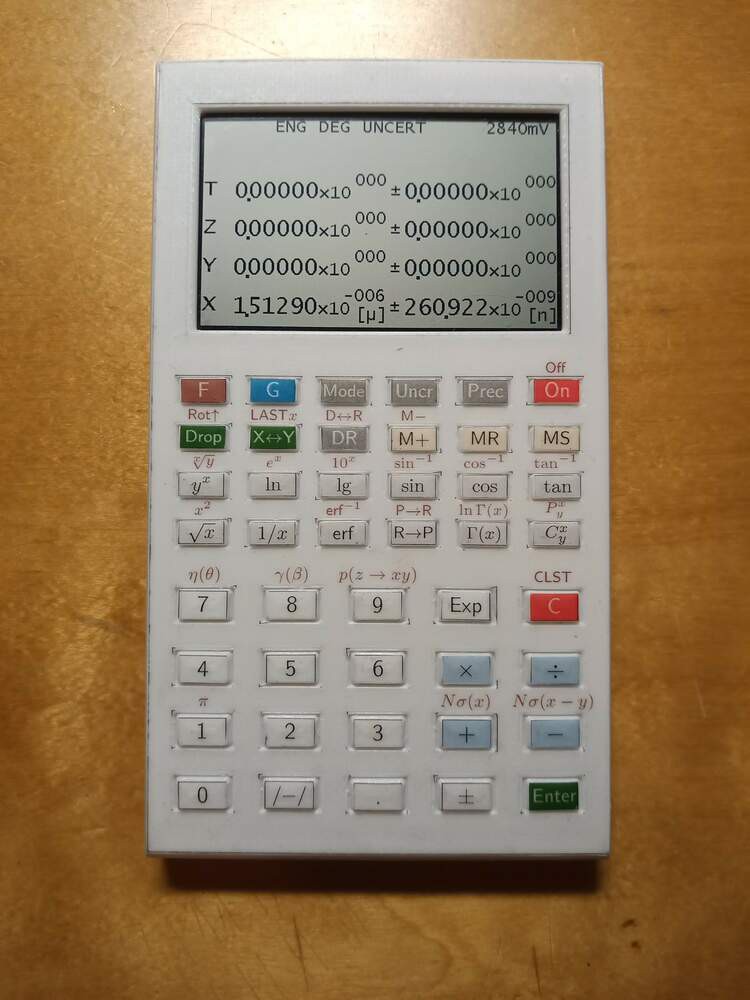 Updates in the firmware: 
Added relativistic kinematics functions (uncertainties are not implemented yet for them):

Conversion between angle and pseudorapidity (eta <-> theta)
Conversion between beta and gamma factors (gamma <-> beta)
Center-of-mass momentum for 2-body decay (P(z->xy))

Added Gamma and log Gamma functions.
Conversion between degrees and radians.
Slight reshuffle of function keys.
Update with ST-Link is now activated with "SHIFT+Reset" (instead of "ON+Reset"). There was a good reason for that: with the almost-flat battery, the MCU could sometimes go into reset when switching calculator on (due to a sudden increase of current consumption). With ST-link connection activated via ON+Reset, it would immediately send MCU into firmware update mode.