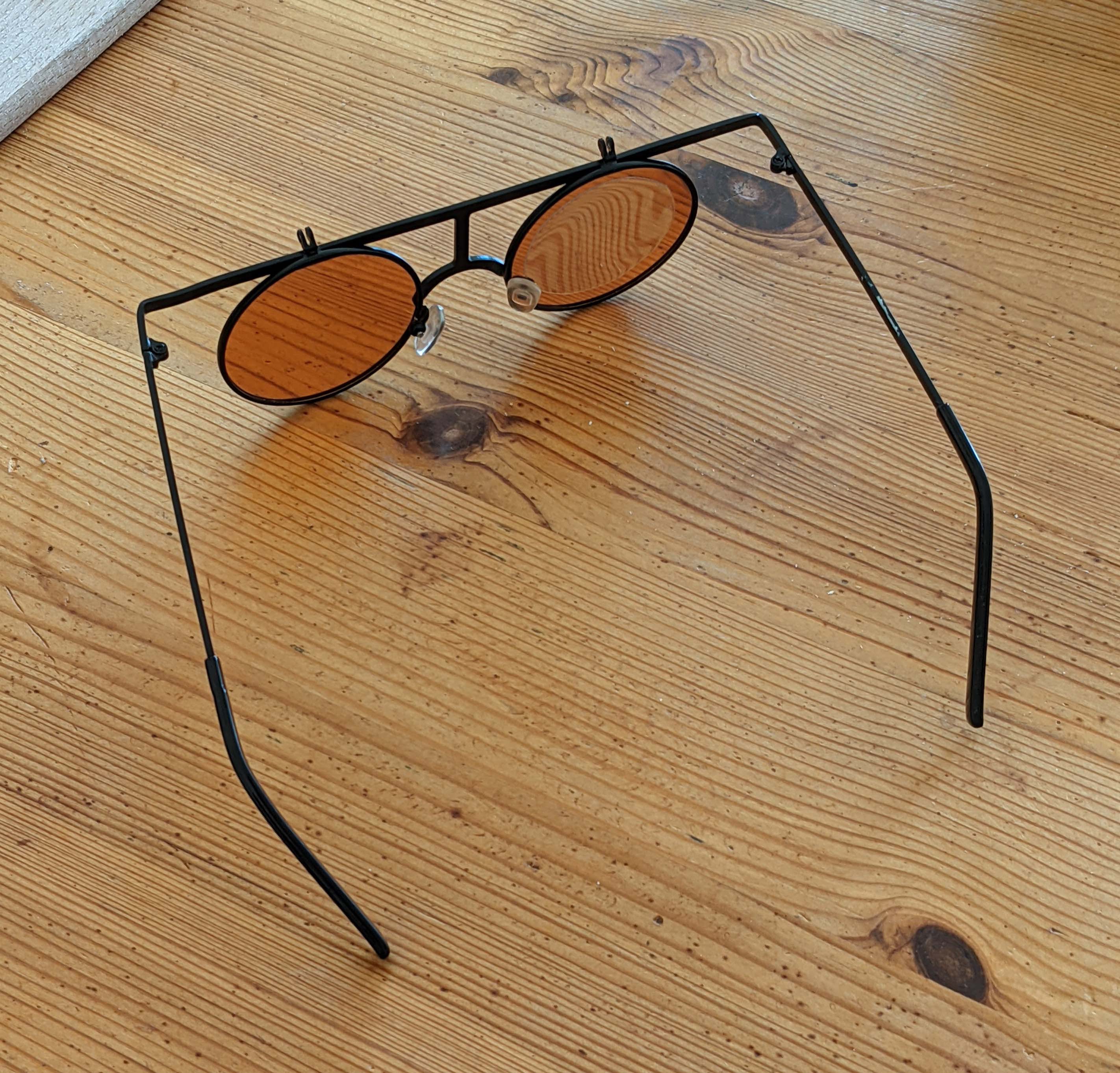 For reflecting the laser from the glasses into the eye I  am using a cheap HUD foil. It is used to project your phone screen onto the windshield and reflect it into you eye.
I cut a circular piece from the foil and stuck it onto the glasses. The view is still more or less clear. However, I may need to come up with a solution because the reflection is not at the right angle to fill the entire lens. I have some ideas how to fix this issue though. For now I am still awaiting the laser diodes and most importantly the piezo elements.
To assess whether the foil is actually useful, I used a strong laser, to see how much light would get reflected. While the effect is not as strong as I had hoped, you can still see, that the reflected laser is much brighter, which means the projector requires less power and less of the image will be visible from the outside.