A little LED Half-Life, as a treat.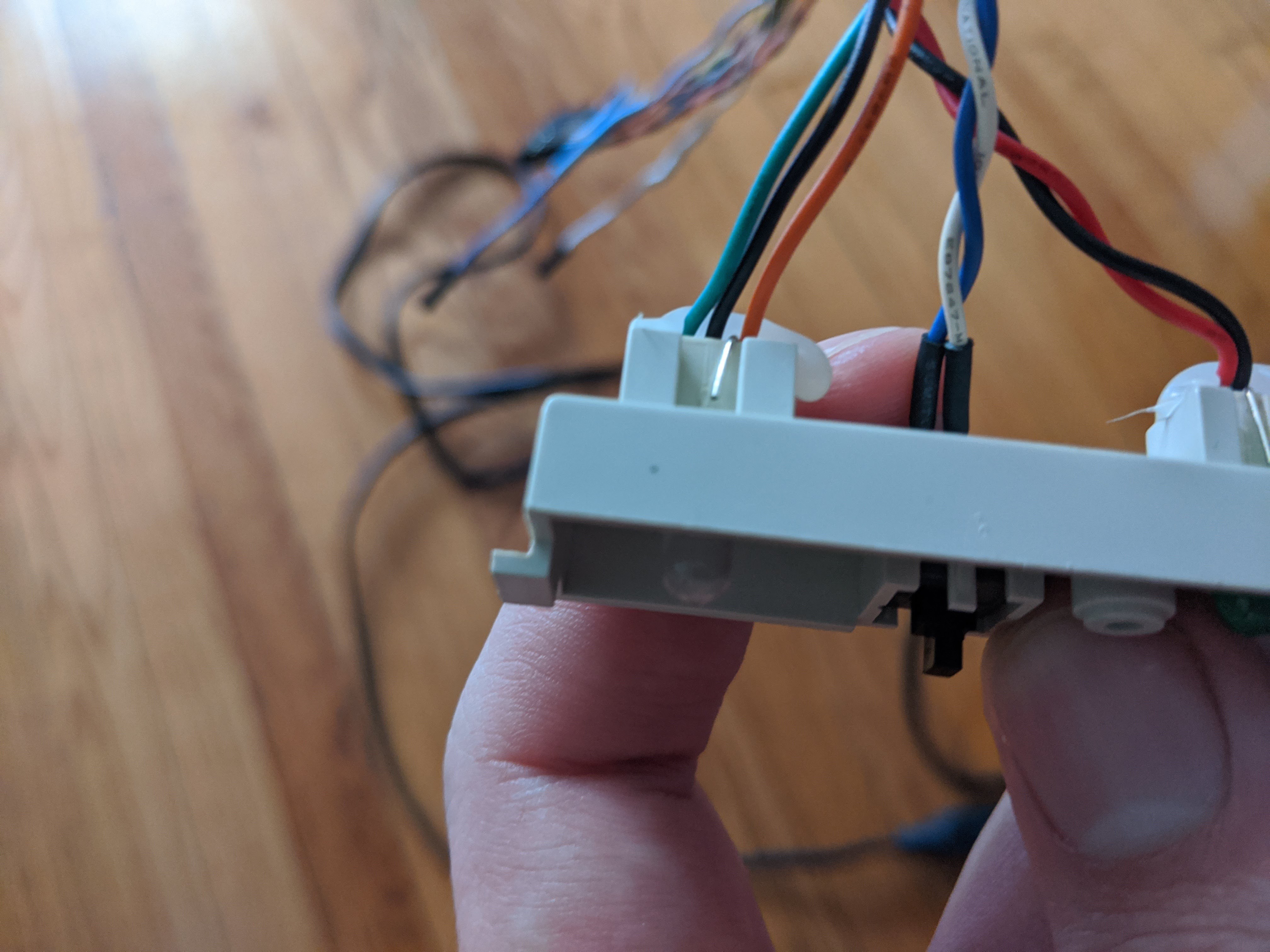 Figuring out how to wire up the LEDs. This old PC's power LED was able to flash amber and green. Unfortunately my new motherboard just blinks.

Designing the vinyl decal for the bay cluster using Inkscape.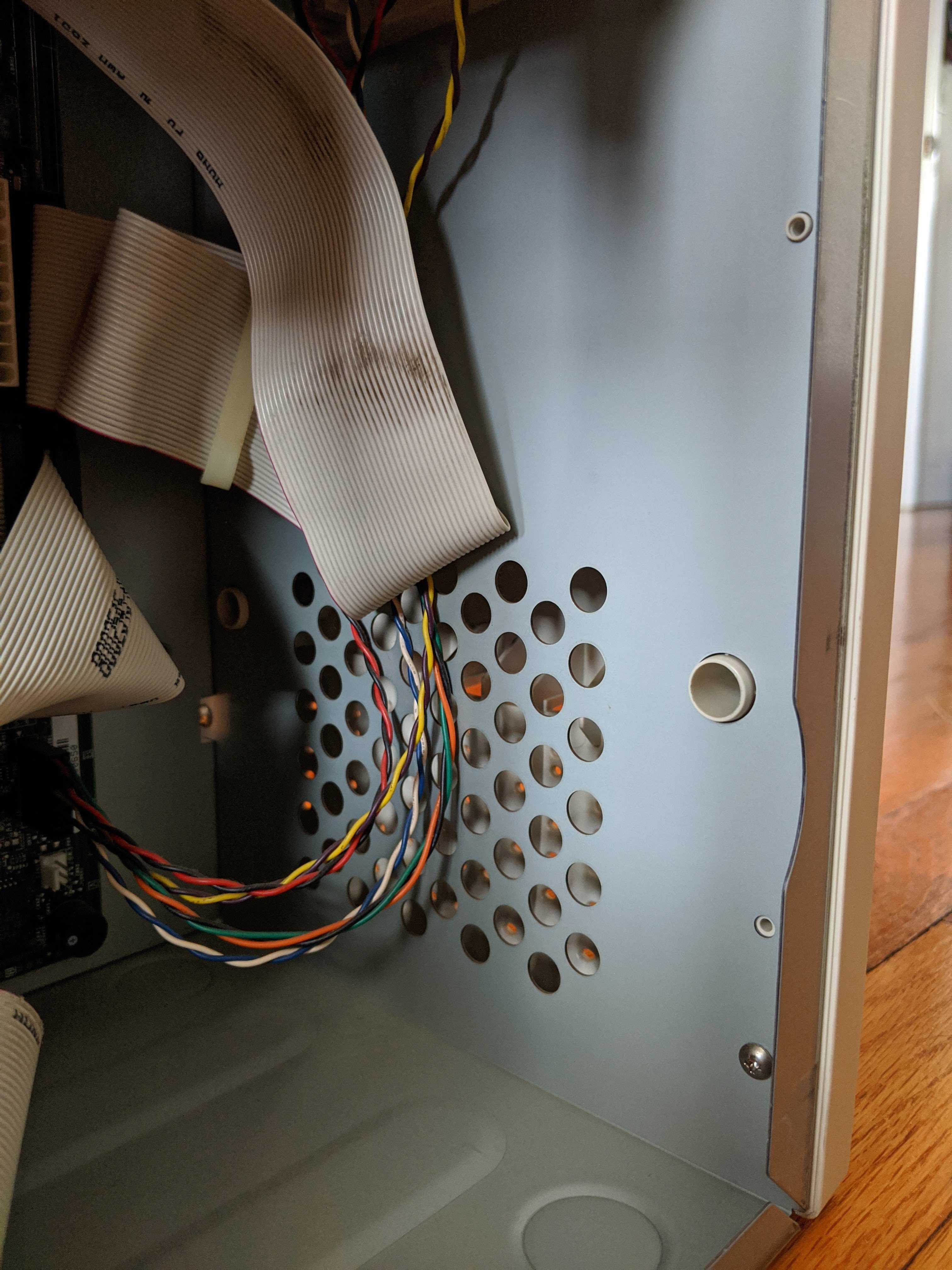 This perforated vent at the front of the case was the perfect space to mount a fan.