To evaluate the front end as a whole, I made a tester board for it. This board brought out the analog outputs from the PGA to SMA connectors and included a socket for a Teensy (microcontroller dev board, similar to an Arduino nano) to interface with the PGA, DAC and control signals.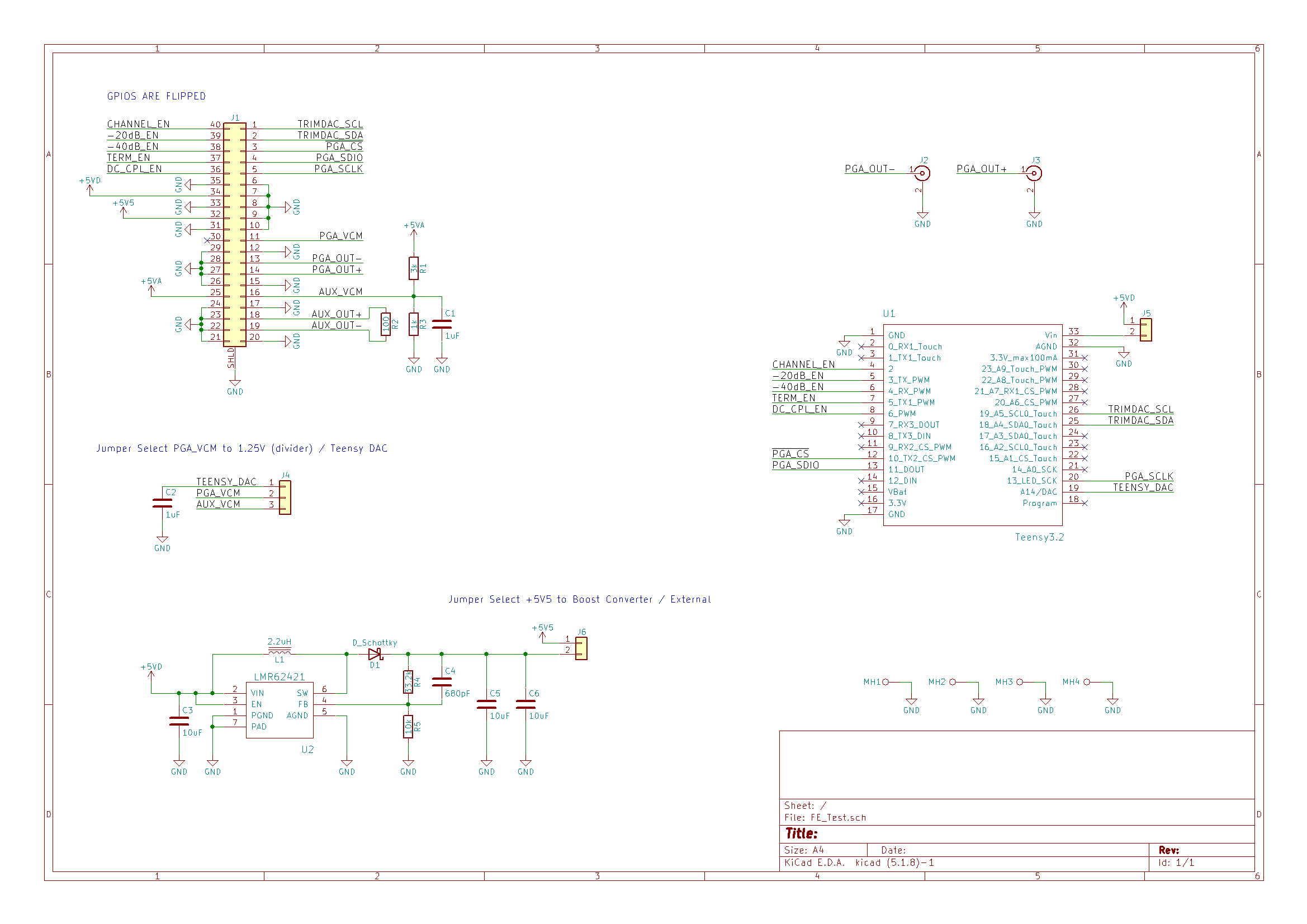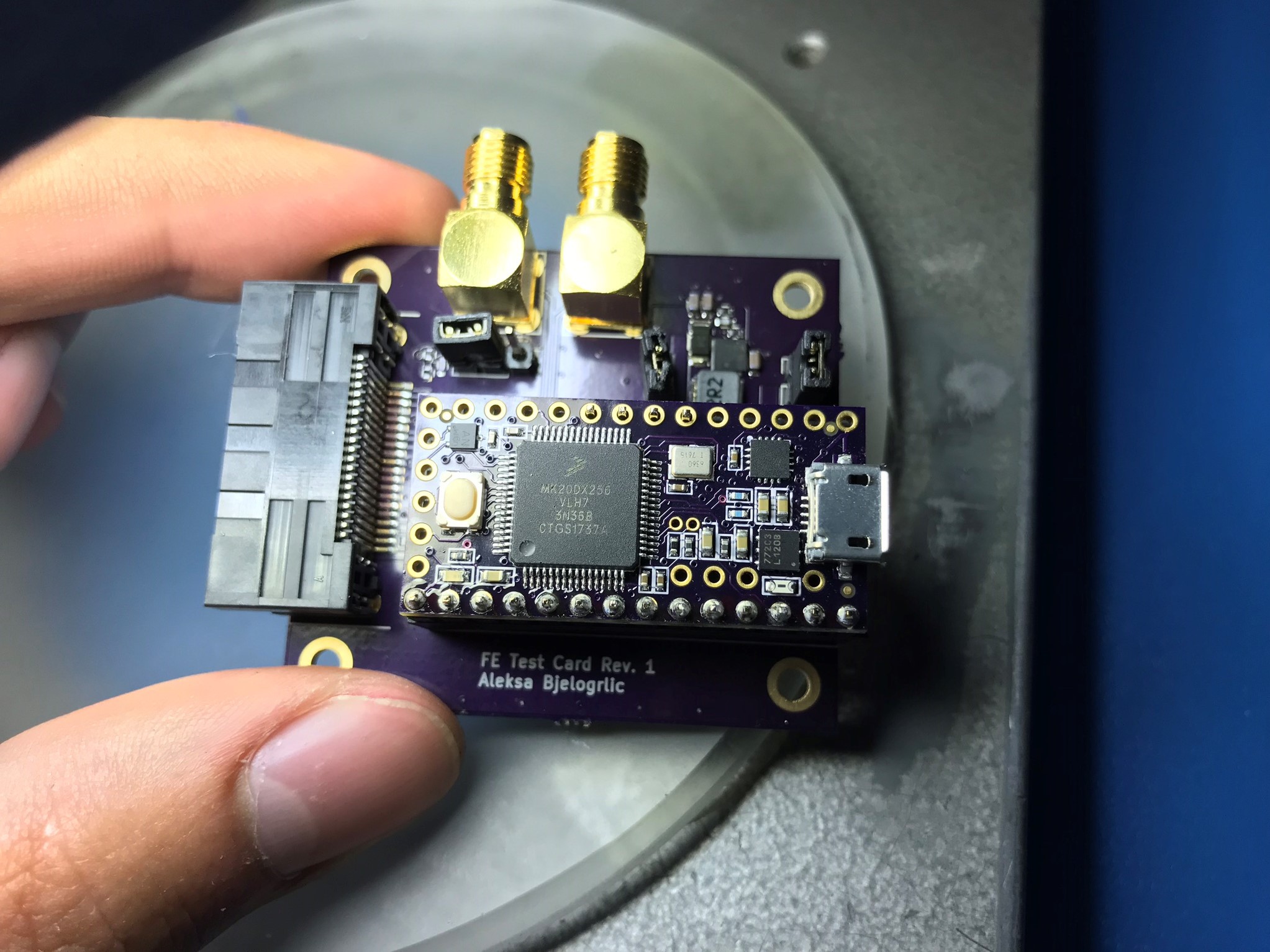 Did I specify the Teensy just because I could get it in matching OSHpark purple? Yes, yes I did.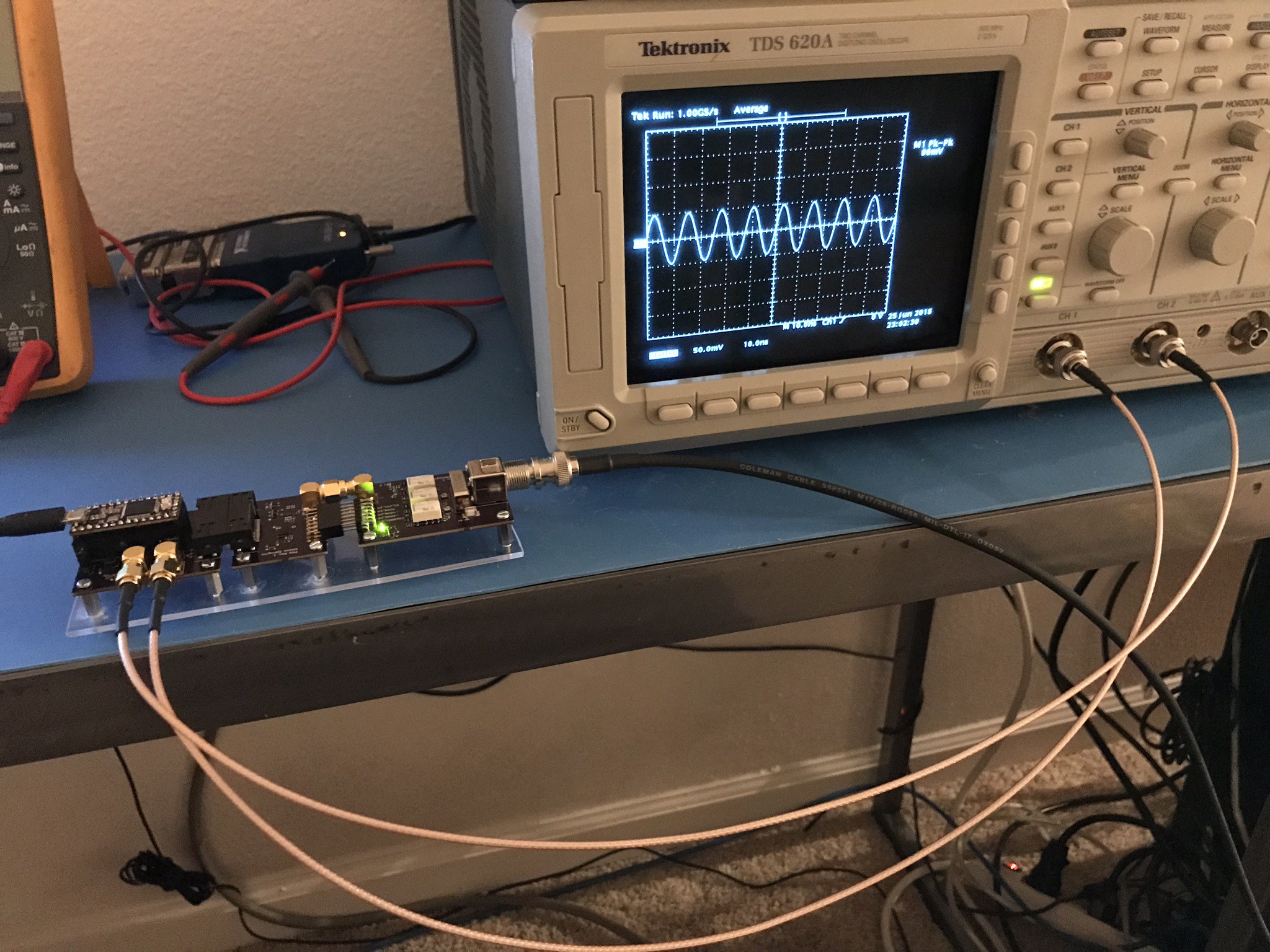 With all the boards connected, the tests could begin! As expected, the PGA (with its 900 MHz of bandwidth!) didn't impact the frequency response much. However, I noticed a flaw in my plans for the overall system when testing the values from my spreadsheet.