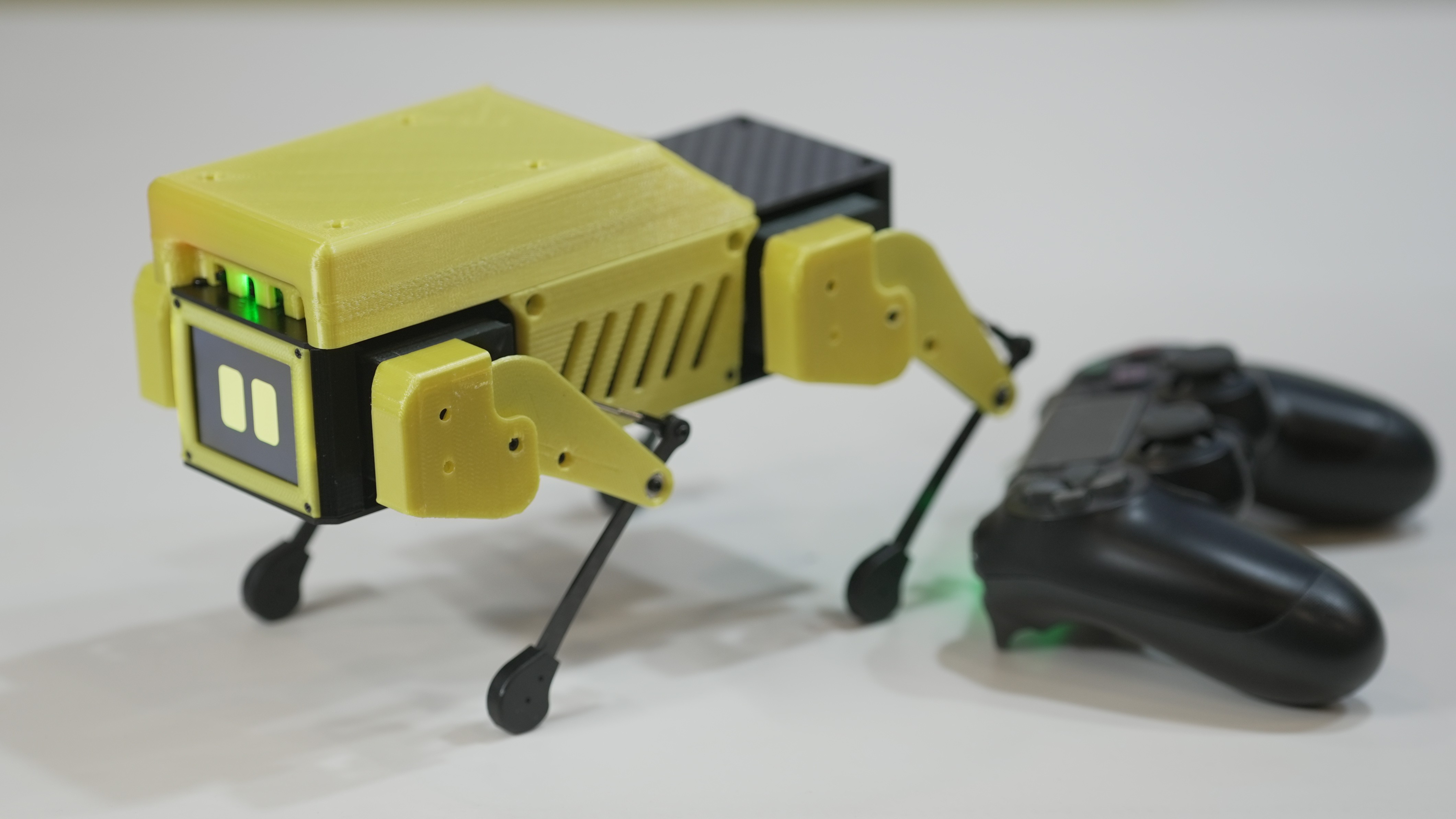 Endorsed and highlighted by ROS

                                                   ROS demos(Navigation, SLAM, tracking)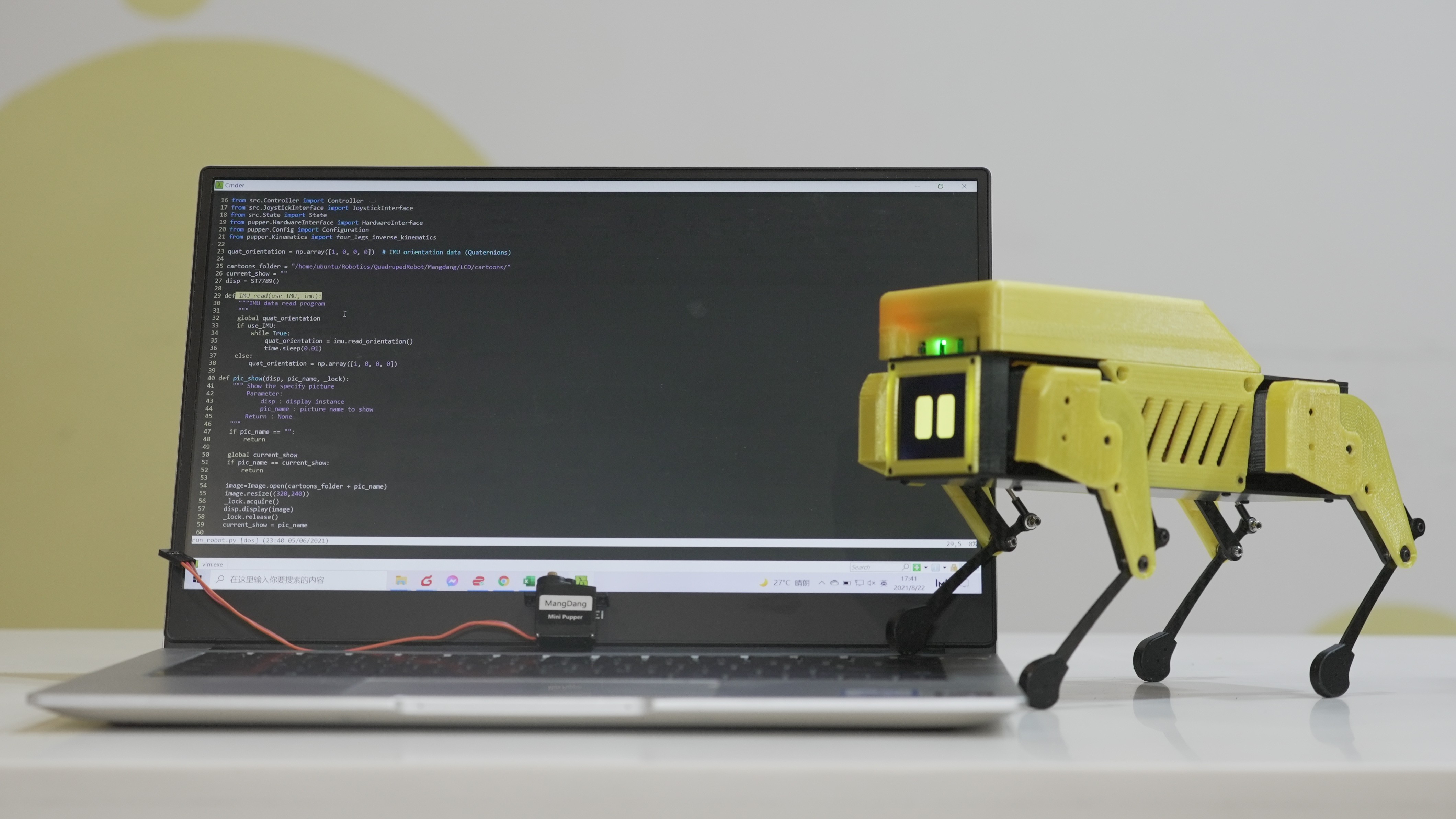 3D sensor demo
Problem
During the dog days of summer, you maybe see many demos from Boston Dynamics Spot Mini, and so on, many guys want to own their own robot dog to explore the functions, but the price is too high to accept, and it is not easy to explore the robot dog features.
TurtleBot is very convenient for wheeled robot study, but not legged robots. That means, there is no ROS, open-source robot dog platform to study at less than $1,000USD.
Beginning last year, we shipped many Stanford Pupper units worldwide. After such global success with Pupper, we took to heart all the feedback from this endeavor. What do our customers want in our products? What kind of products do they like? After more than 11 months pursuing these requests, we would like to show you what we came up with. Mini Pupper!

Solution and Product
Mini Pupper is the first ROS, open-source robot dog platform that supports ROS SLAM, Navigation, and other AI features with Lidar, camera, and other sensors. It's really a Boston Dynamics Spot Robot Dog in the Palm and legged "TurtleBot"  for study at less than $500USD. 
Mini Pupper will make robotics easier for schools, homeschool families, enthusiasts, and beyond.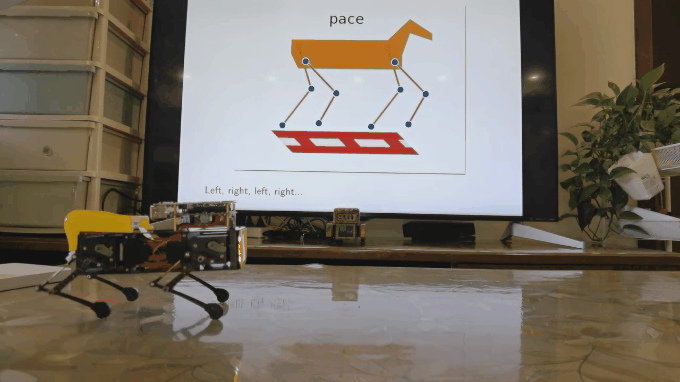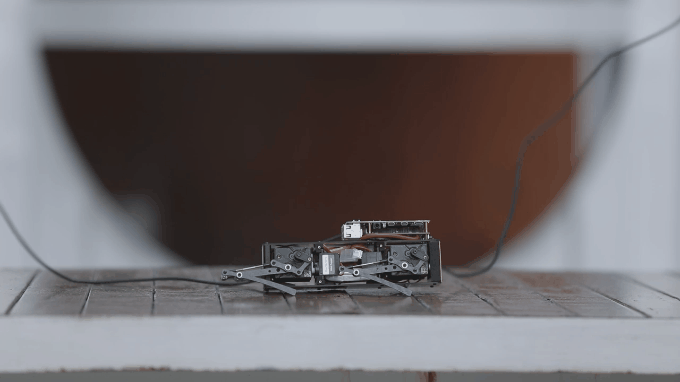 Design
Our Mini Pupper servo is a custom servo to meet the requirements of our new Pupper! Compact, Durable, Unique. To run the Mini Pupper organically and smoothly, high torque & high-fidelity servos were required. We tested many servos on the market and have not found any 9g servo up to the task. After too many Q.C issues we finally gave up on off-the-shelf hobbyist servos, the last thing we want is for our intelligent customers to be let down by poor quality servos. So, we spent several months optimizing and configuring a servo that would work for our project, including tuning the servo parameters ourselves! It is now named Mini Pupper servo.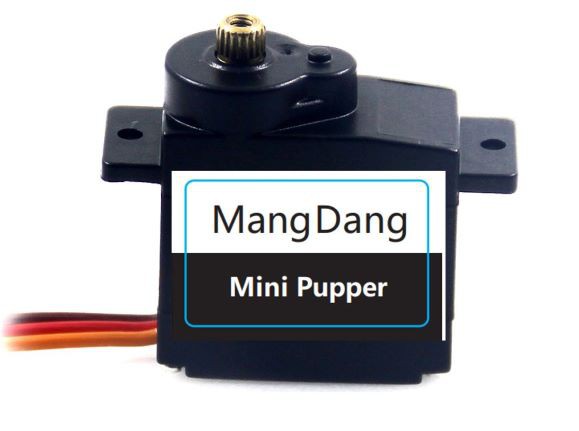 Explore the Gait Performances
You can use our Mini Pupper to explore many gait performances, such as Trot (diagonal pairs), Pace (lateral pairs), and the Bound (front and rear pairs). We're confident our Mini Pupper Servos will outperform any servo for the balance of performance and price.
The Mechanical Design
 The mechanical design is simple, stable, and beautiful. You can find many prototype quadruped robots, but few can go to market because of their complex design! Difficult to assemble, lack stability while trotting, and require unpredictable costly repairs. For the average engineering student or extremely curious individual these quadrupeds will work, however, they are not suitable for mass production. The Mini Pupper addresses these issues by creating a professional robot designed specifically for mass production, driving unit costs low enough for even low-budget schools to acquire the robots for learning. Driving innovation for the next generation of robotics enthusiasts. Unlike other 3D printed robots, we use metal threaded inserts to ensure customers can disassemble and reassemble easily while making repairs after extensive use. All parts are secured with quality fasteners ensuring great fit and function as well as durability of the unit. Cleaner builds were achieved by customizing the servo cable length and integrating the IMU into our carry board to reduce the wiring necessary and have an overall clean setup in the body of Mini Pupper. No lose wires! Unlike other enthusiast-made kits, our Mini Pupper does not require the user to...
Read more »