Outline:
Problem
Solution and Product
What's Mini Pupper's value?

Open source: DIY what your custom robot dog

Software custom 
Hardware custom 
What's More

ROS: A Dynamic System that You Can Keep Developing
AI: OpenCV

Why Mini Pupper Stands Out?
How to use it?
How to Build?
What they are saying?
About us
Mini Pupper already won the honor of "Project We Love" from Kickstarter before the campaign goes live, and was also endorsed by many media.
Mini Pupper is on the first page of Kickstarter, the best position, for your Mini Pupper!
https://www.kickstarter.com/projects/336477435/mini-pupper-open-sourceros-robot-dog-kit?ref=9pit8q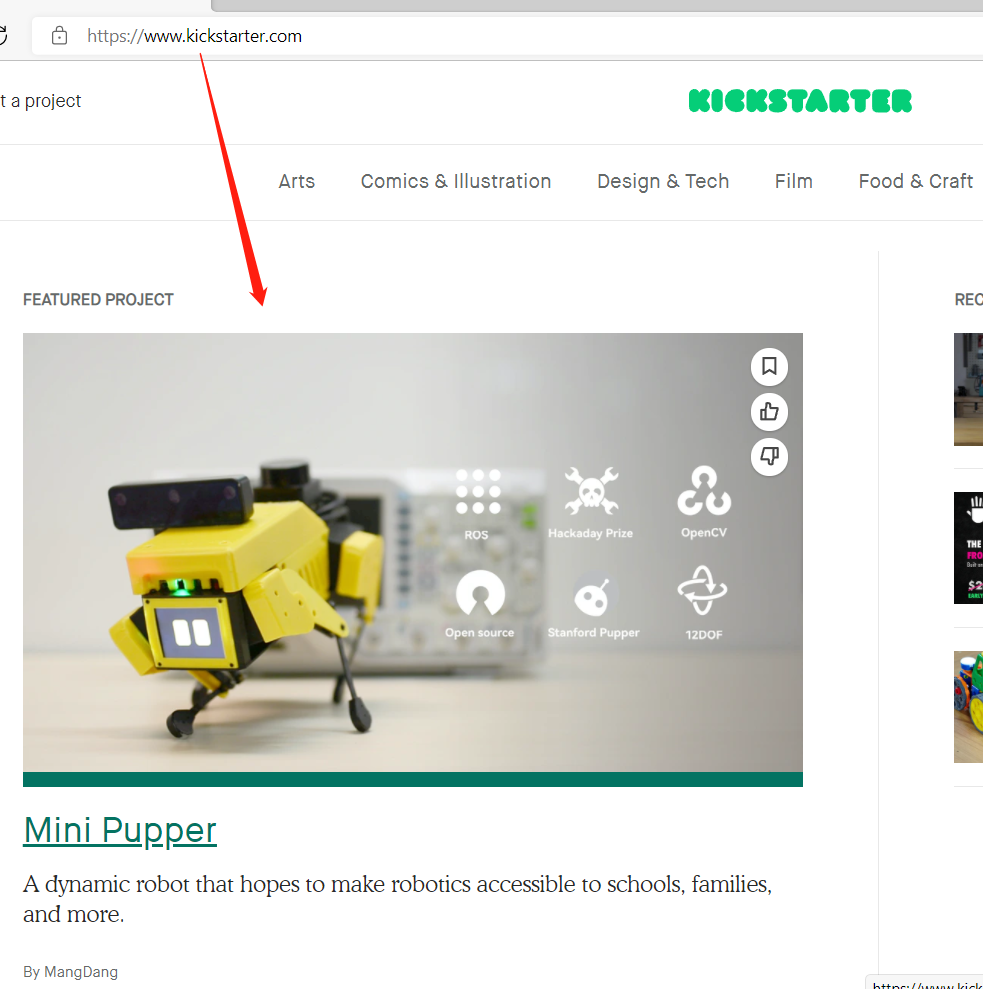 It is the open-source, ROS, OpenCV, Pi robot dog platform you've been waiting for.

so please back our project, order Mini Pupper, and lay the foundation for your robot dog platform right now.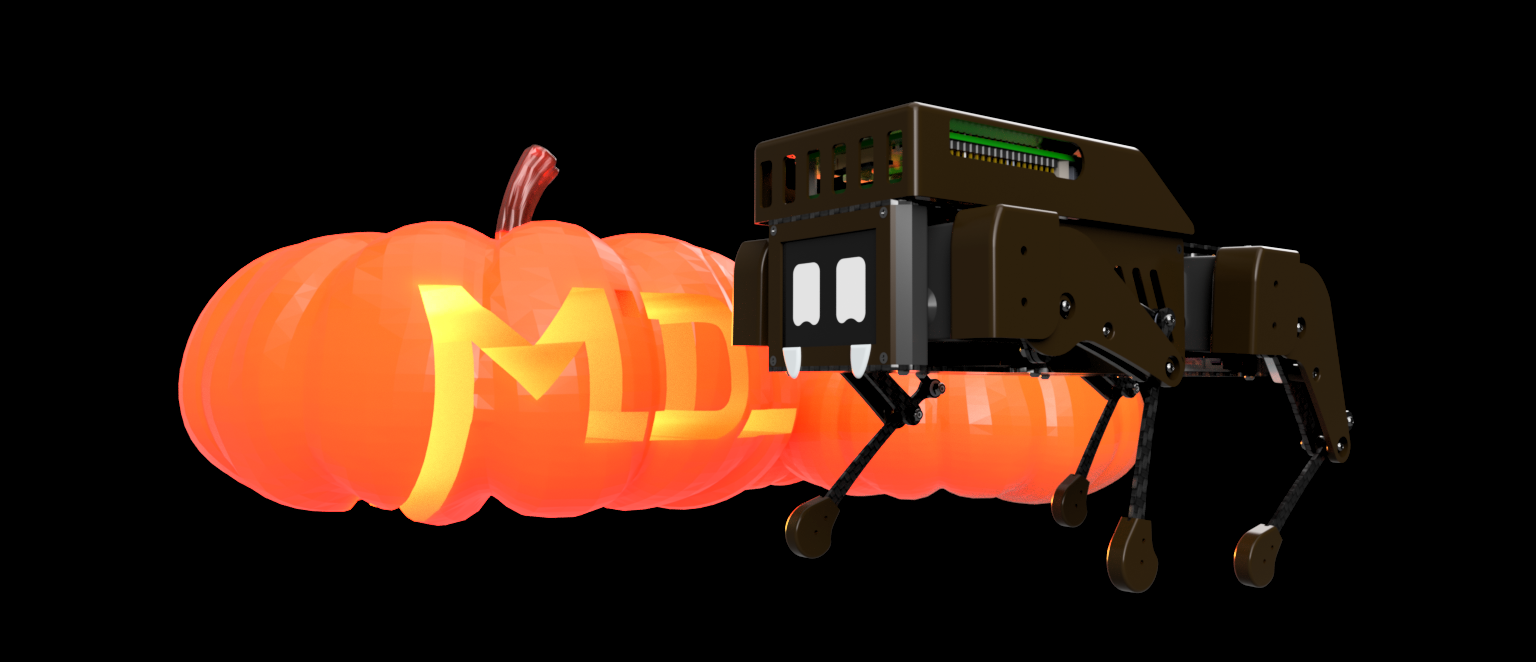 Problem
There is no ROS, open-source robot dog platform to study at less than $1,000USD.
During the dog days of summer, you maybe see many demos from Boston Dynamics Spot Mini, many guys want to own their own robot dog to explore the functions, but the price is too high to accept, and it is not easy to explore the robot dog features.TurtleBot is very convenient for wheeled robot study, but not legged robots. 
Solution and Product
Beginning last year, we shipped many Stanford Pupper units worldwide. After such global success with Pupper, we took to heart all the feedback from this endeavor. What do our customers want in our products? What kind of products do they like? After more than 11 months pursuing these requests, we would like to show you what we came up with. Mini Pupper!

Mini Pupper is the first ROS, open-source robot dog platform that supports ROS SLAM, Navigation, and AI features with Lidar, camera, and other sensors. It's really a Boston Dynamics Spot Robot Dog in the Palm and legged "TurtleBot"  for study at less than $500USD. 
Mini Pupper will make robotics easier for schools, homeschool families, enthusiasts, and beyond.

What's Mini Pupper's value?
Open source: DIY what your custom robot dog
In June 2021, MangDang released Mini Pupper on the Stanford Pupper website in collaboration with Nathan Kau, the original creator of Stanford Pupper, to bring to market a commercial and reasonably priced educational quadruped robot that anyone could engagingly use for fun robotics research and experiments.

Gait Performance
You can use Mini Pupper to explore many gait performances, such as Trot (diagonal pairs), Pace (lateral pairs), and the Bound (front and rear pairs).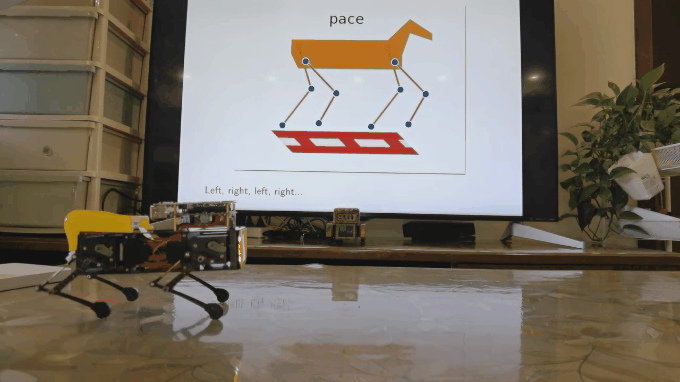 Facial Animation
You can easily custom your own facial animation, mechanical shell, and your own algorithms, we will supply enough guide documents and videos to make it easy. Here are three preset animations, you can change and make your own set with just one click!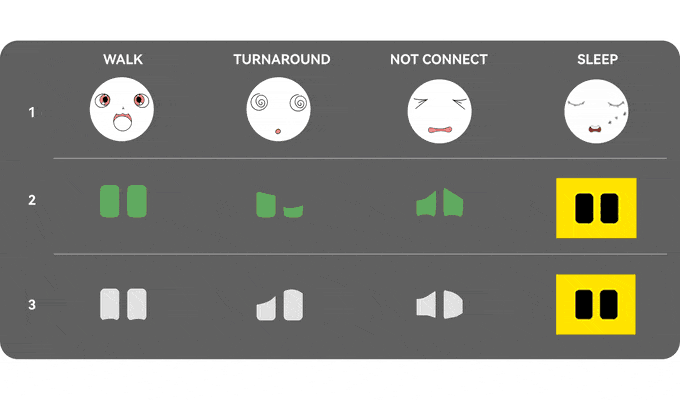 You can DIY and customize a UNIQUE MiniPupper in the world.  Check out those MiniPuppers created by our fans!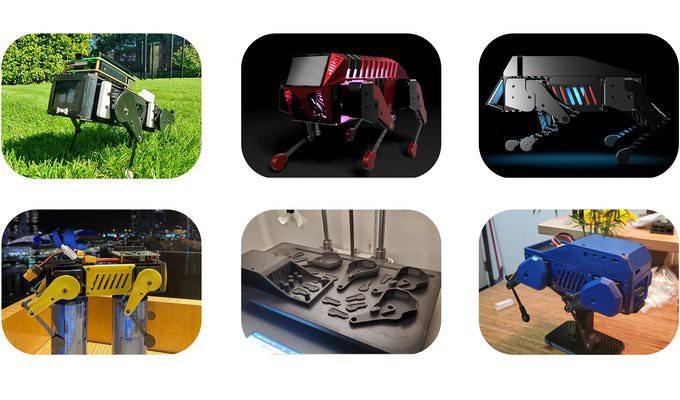 Raspberry Pi
Based on Raspberry Pi, MiniPupper is super expandable. You can explore more with MiniPupper!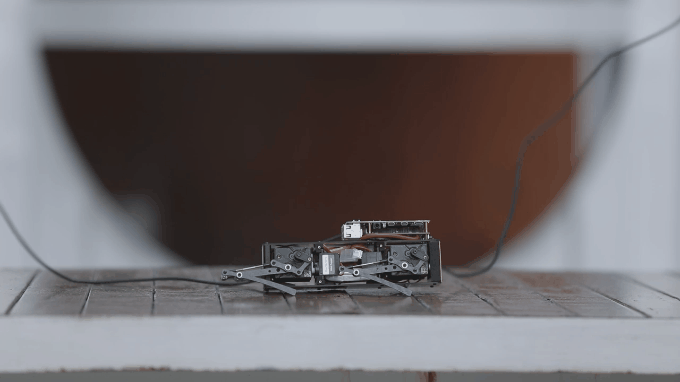 ROS: A Dynamic System that You Can Keep Developing
Mini Pupper is a dog-shaped robot that is aimed at stimulating and empowering your creativity. That's why we are not presenting it as a closed project that can't evolve from here. On the contrary, Mini Pupper leverages Ubuntu and ROS to operate its FSN (Full Self-Navigation) System.
Mini Pupper supports not only Melodic but also Noetic. ROS2 is also in our pipeline.
MiniPupper supports SLAM (Simultaneous Localization and Mapping), it can map its environment and learn in real-time from things around using Lidar or a camera sensor.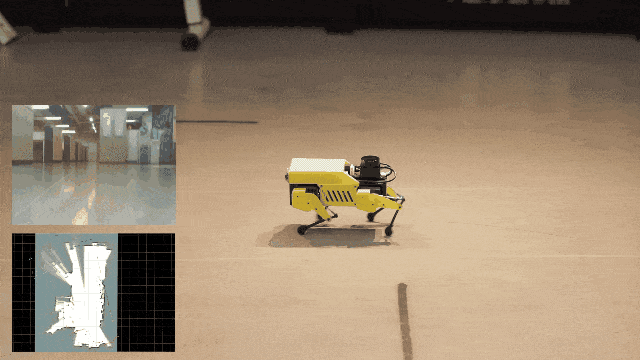 With the map, MiniPupper can answer "where am I? Where am I going?" you can call it self-driving technology.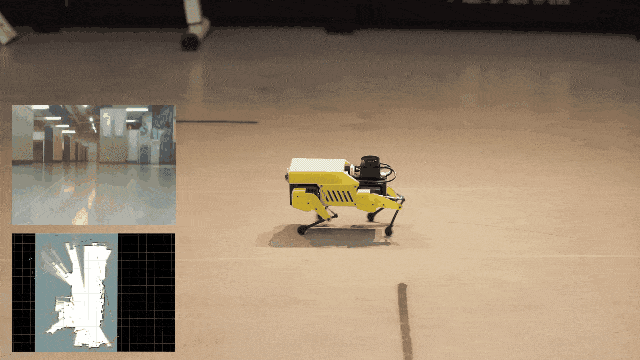 AI: OpenCV
Mini Pupper supports OpenCV's...
Read more »