Created a branch which simulates controlling a CPU memory from the Front Panel. Made the memory an 8KB, Dual Port SRAM in the CPU. Able to read/write the memory.
It works!
Front Panel controls are: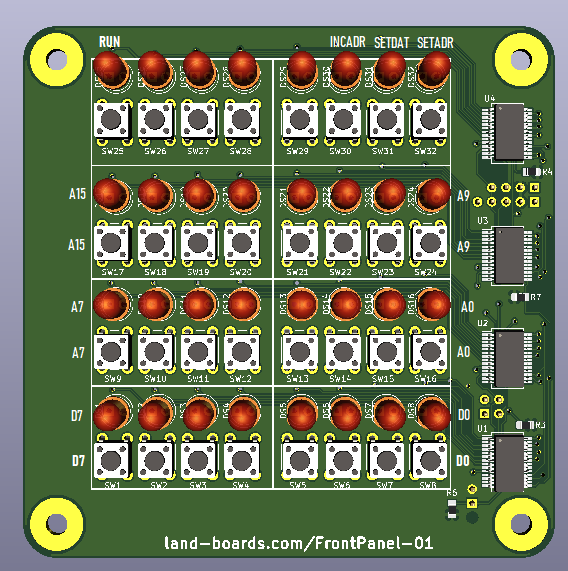 The bottom 8 Pushbuttons/LEDS control d0-d7 of the SRAM.
The middle 16 Pushbuttons/LEDs control A0-A15 of the SRAM.
The top 8 pushbuttons control:
RUN/HALT (toggle pushbutton)

CPU is running when lit (Run is not used in this case simce there's no CPU being controlled)

INCADR (debounced pushbutton)

Stores data then increments address when in SETDAT mode
Increments address when not in SETDAT mode

SETDAT (toggle pushbutton)

When pressed/lit allows Data pushbuttons to change memory data

SETADR (toggle pushbutton)

When pressed/lit allows Address pushbuttons to change memory address