This week has been hard but I finally get some results. Here I have the first columns working, but some problems too. the fourth column don't works as you can see: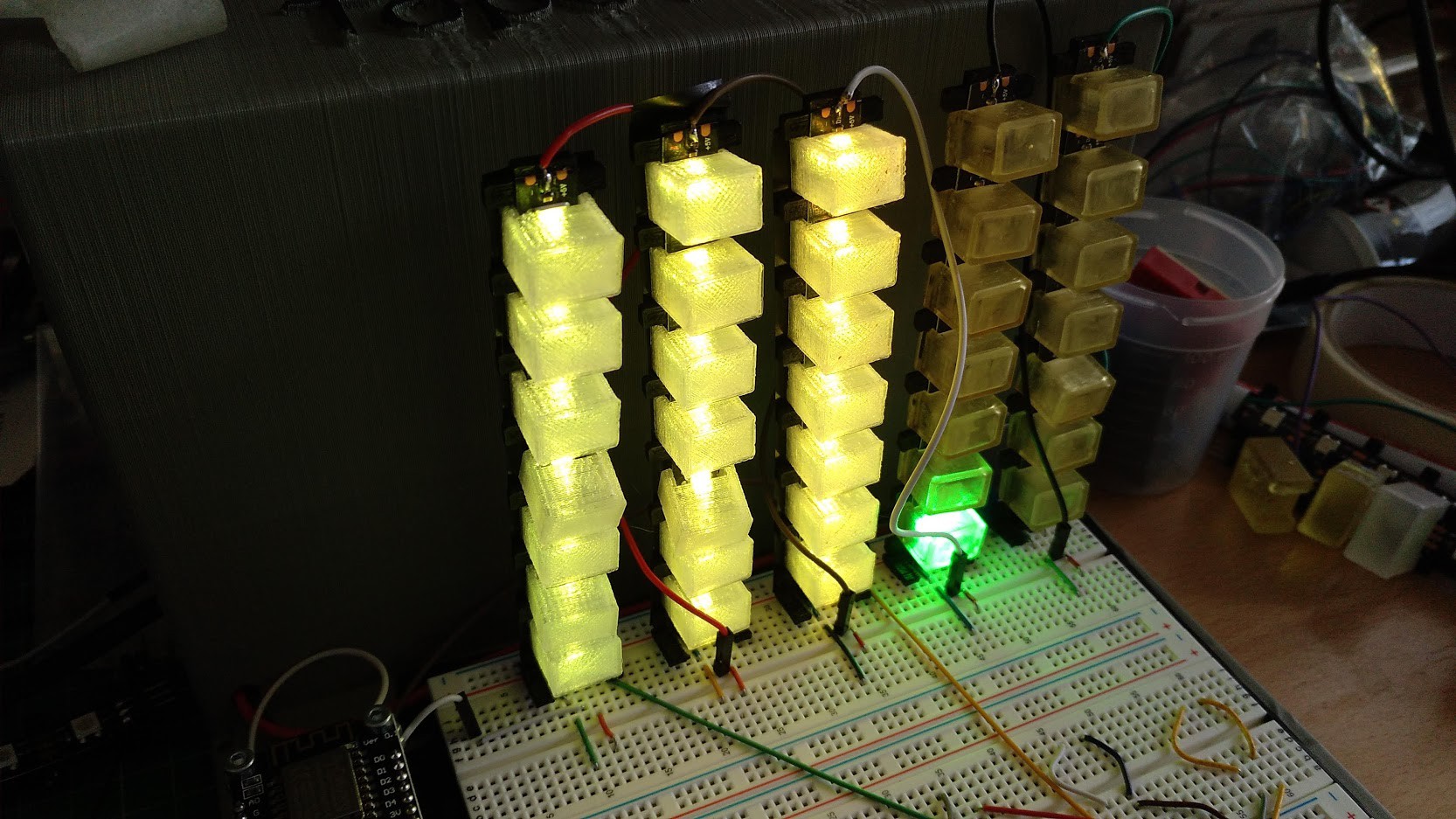 It's my first experience with addresable LEDS and some problems are strange for me.  I have ichecked a lot ot things and finally all my problems come from bad solderings. It seems that soldering and wiring are fine, but the data channel is broken in some place. This problem delayed me and unfortunatelly I can't finish the whole array now. I hope in one week more it will be finished.
But I have at the moment 7x5x3 voxels, 105 . It's enough to see some results: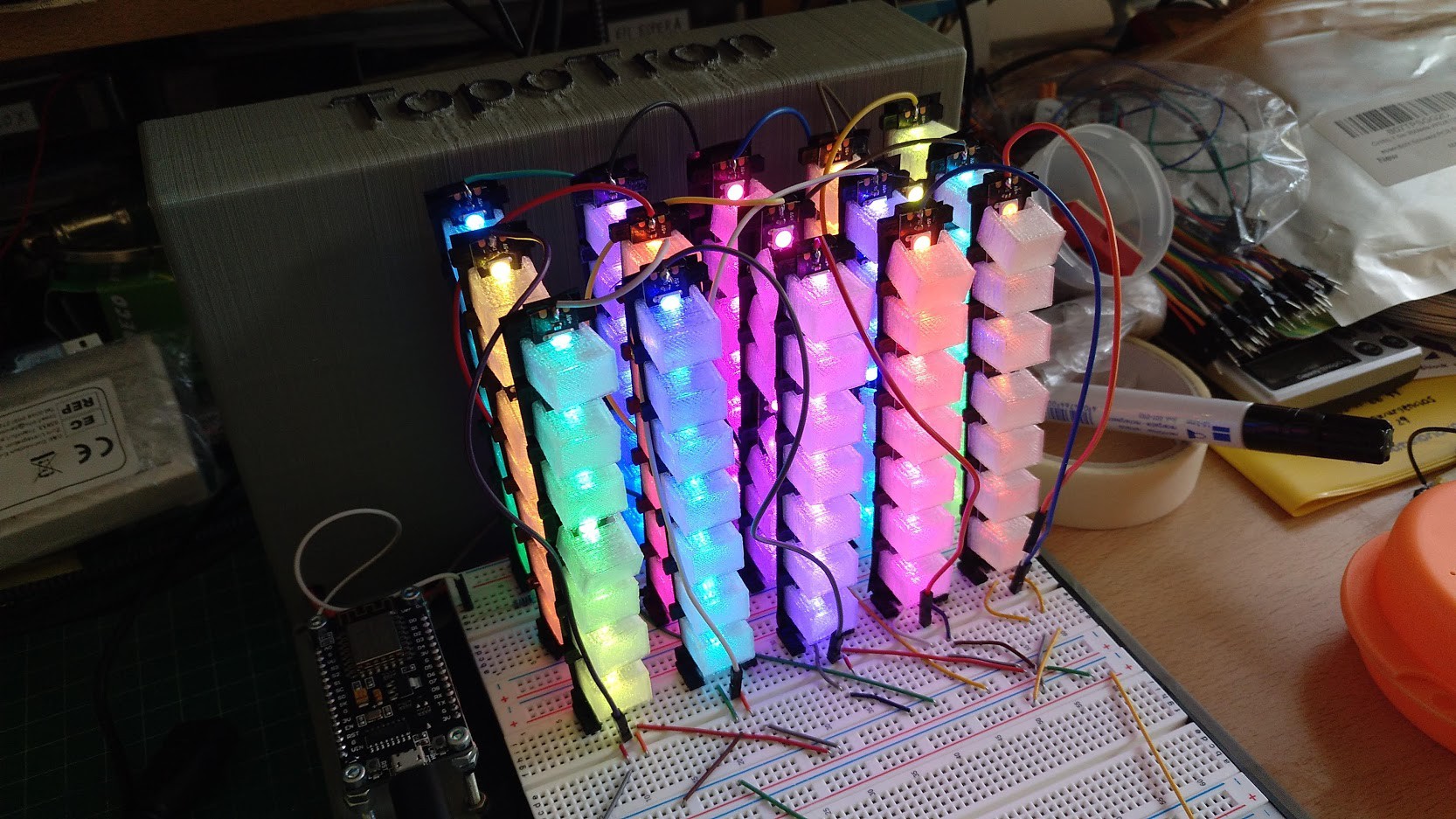 Also I have edited a short video pitch to include in this project. Enjoy !!
As I have said , if this project is finalist I will make the "big" version of TopoTron. 
Anyway , I'm happy because I developed this project very fast. The idea was in my mind since a lot of years ago, and finally comes to reality in two weeks.