Ruggedized Battery Charger Build
Having a reliable charging solution for a UAS system like this is critical. However one of the many challenges is how fragile and complicated drone chargers can be. The idea here was to treat the charging system as an integral part of the entire drone, ground station, and ground support ecosystem by making a rugged portable all-in-one charging solution. 
V1 Prototype 
With V1 the plan was to make the entire charger from scratch, including the Li-Ion balancing circuit. This was a mistake! During testing, it overcharged the cells and damaged one of the test batteries. It also failed to demonstrate proper balancing. The root of the issue was the cheap battery management control board, it's low-quality components and cheap build quality yielded very unreliable results. At this point the charger was too dangerous to operate, so we decided to scrap it and move onto a different route.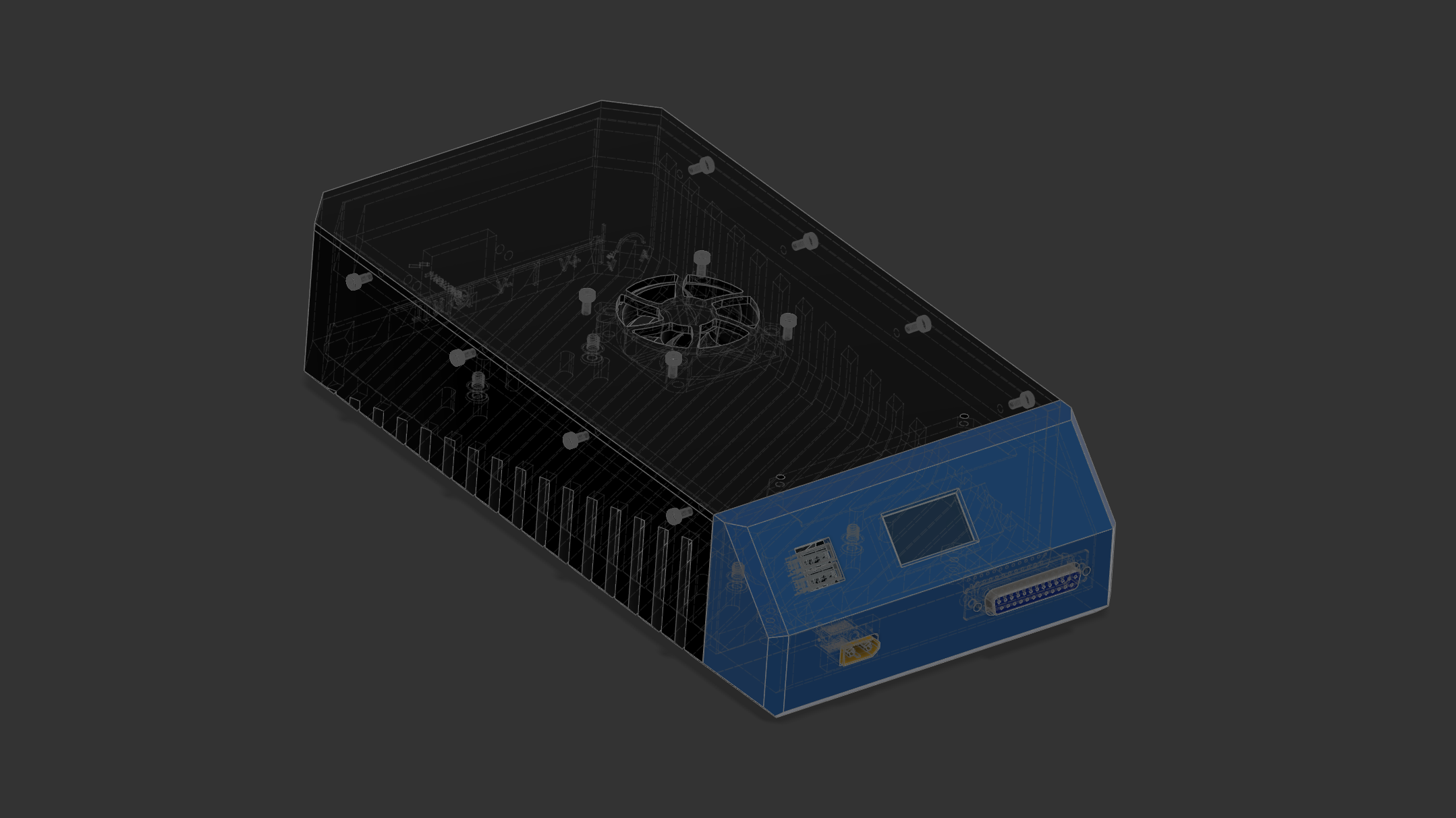 CAD view of V1 charger design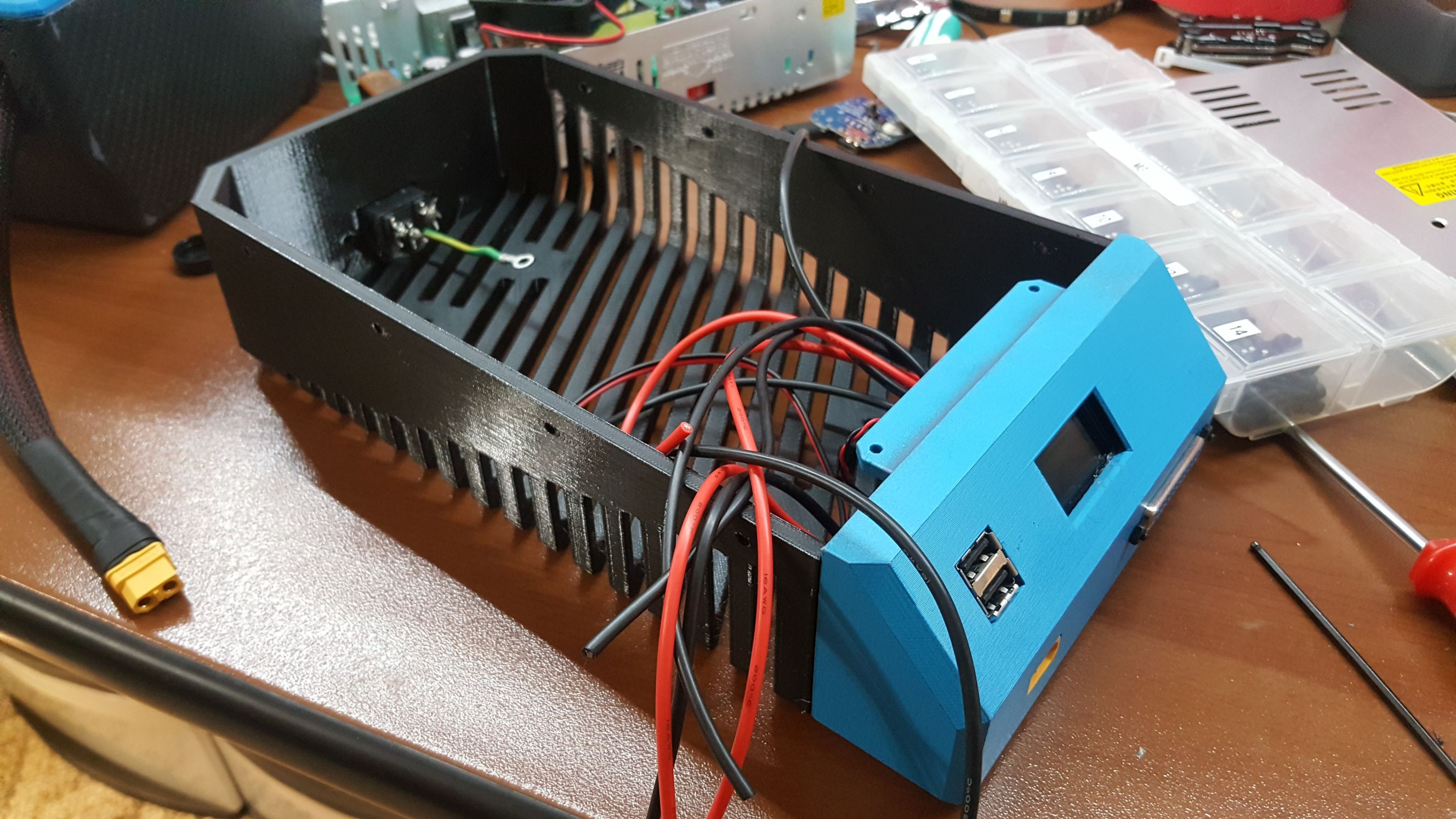 View of V1 during integration and assembly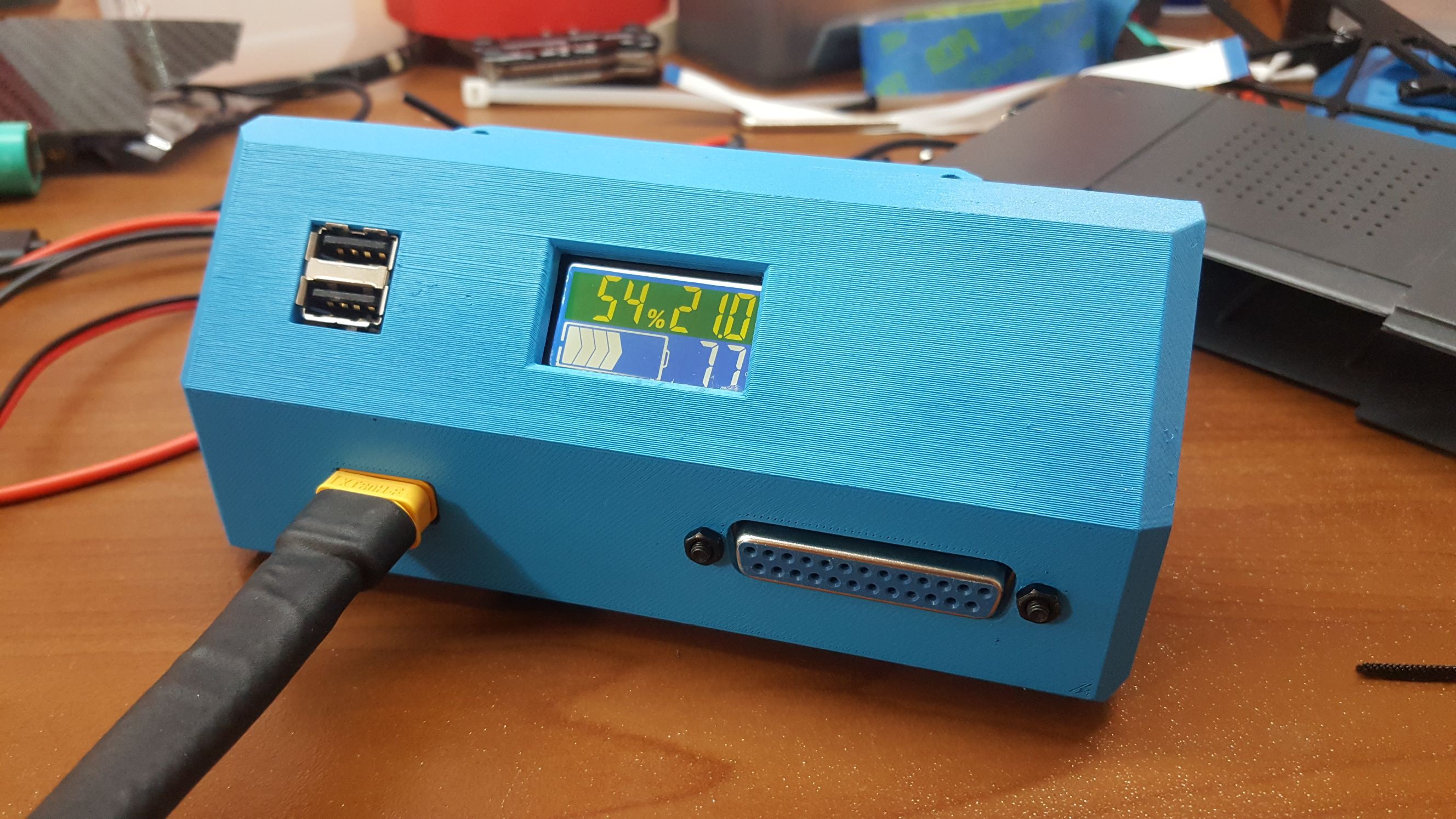 View of V1 during its first charge test before fully being enclosed


V2
With V2, we decided to rely on a reputable charger, the ISDT Q8. Making reliable custom Li-Ion chargers, as learned from V1, is not a simple science, and relying on reputable commercial modules (not some cheap off-brand battery charger modules) made the most sense. To maintain a small rugged form factor, we built the charger into a pelican 1200 case. Overall for anyone familiar with drone battery balance charging, it's a pretty straightforward build. The power supply is all built into the charger, so any AC power source can plug directly into the unit. Thanks to the Q8's DC input, there's also an XT-60 DC input for other power sources. A manual switch allows you to select between either power source. One unique aspect of this charger box configuration is the single charge/balance port. Utilizing a JX-9 connector, we were able to cram in a high current-rated discharge port, and all nine balance and ground contacts needed in a single small form factor port. 
View of Pelican 1200 case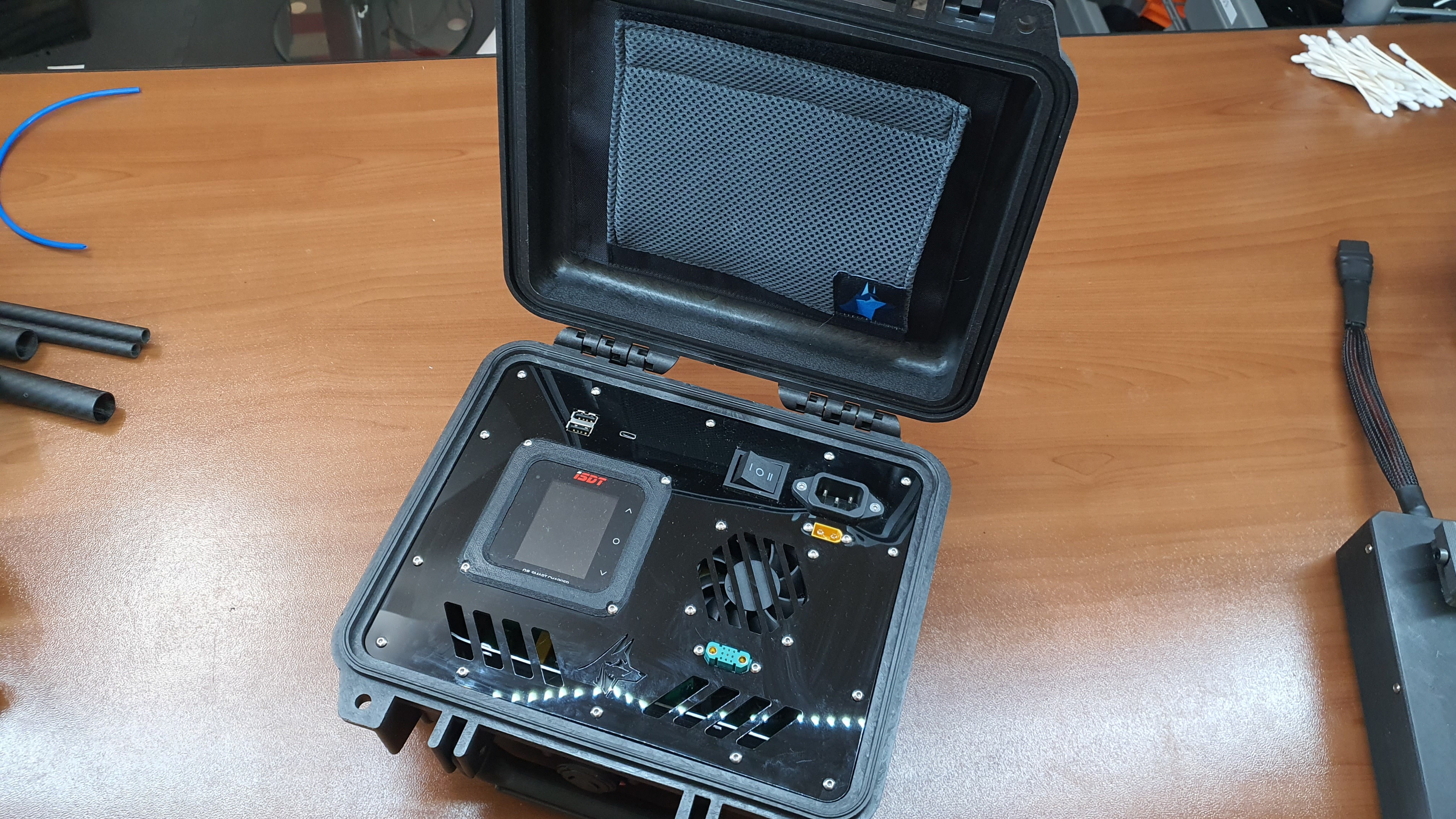 View of charger assembly inside the case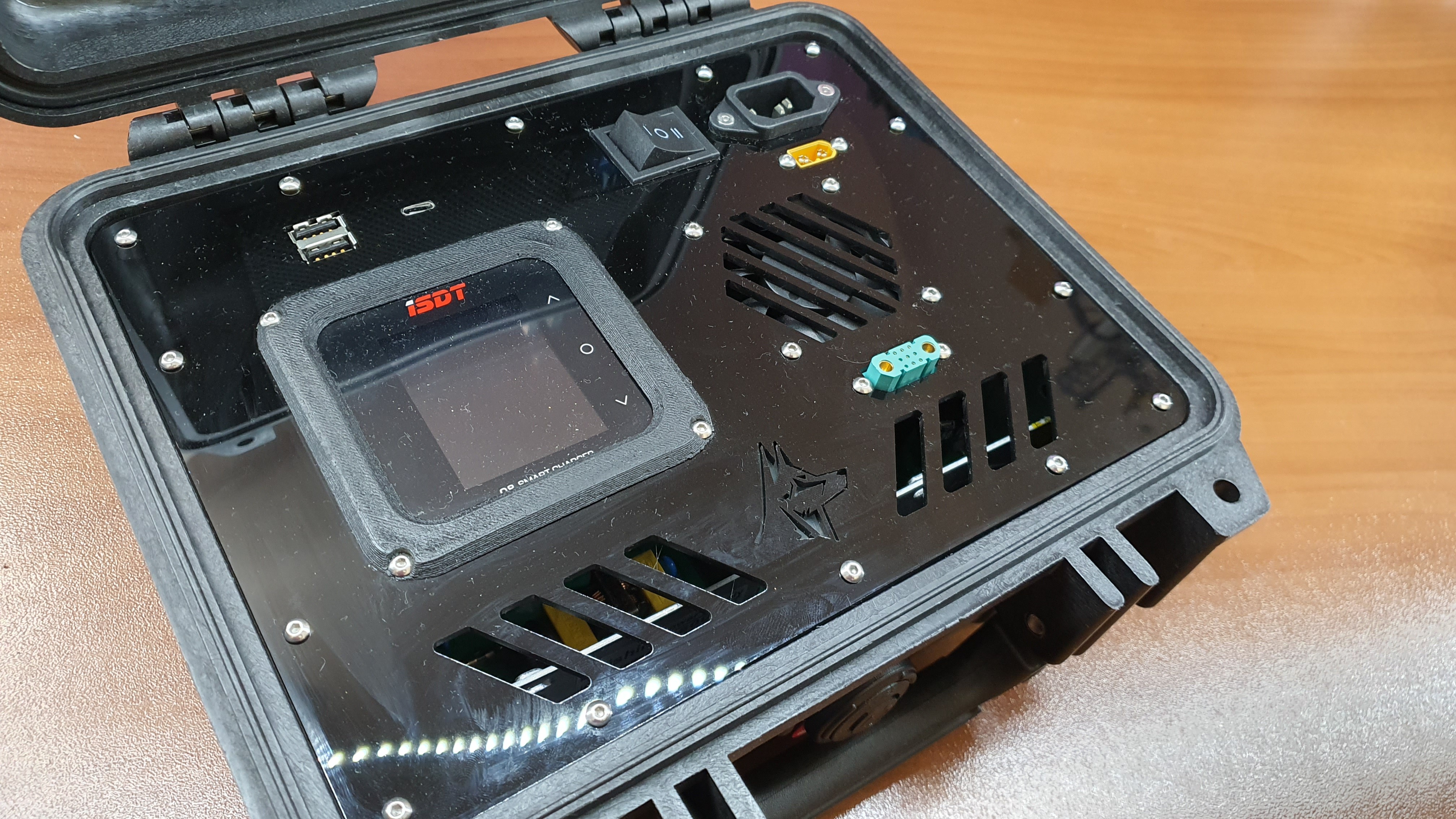 Close-up view of charger assembly
---
Testing/Tuning Rig Build
Testing both statically and dynamically is the core of any drone development project. With Valor, we experimented with custom rigs to run validation tests from the comfort of our lab!


Flight Test Cage
We used a PVC frame and sports netting to fabricate a custom flight test cage. This will allow us to provide some basic FOD protection during lab tests, do small hovers, and provide a flight test space for future mini UAV projects!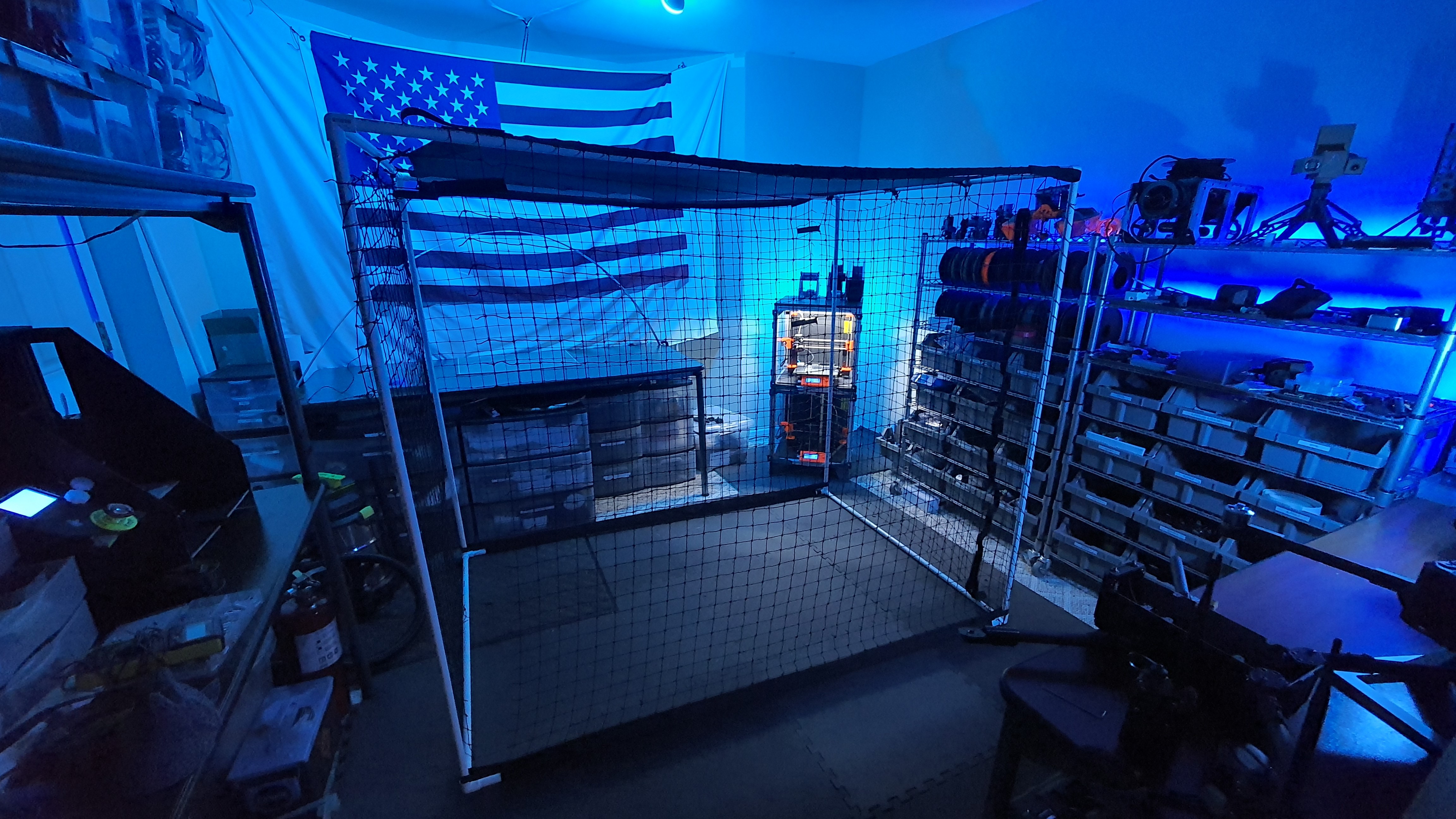 View of flight test cage in our lab
View of Valor UAV inside flight test cage for fitment checks
Test Stand 
We wanted a multi-purpose test stand where we can test the entire drone and different motor and prop assemblies. We went with a 1010 aluminum frame maximizing modularity. With custom 3D printed fixtures, we can quickly mount the entire drone, specific components, or even a load cell, motor, and prop, and put them through various conditions in our flight test cage!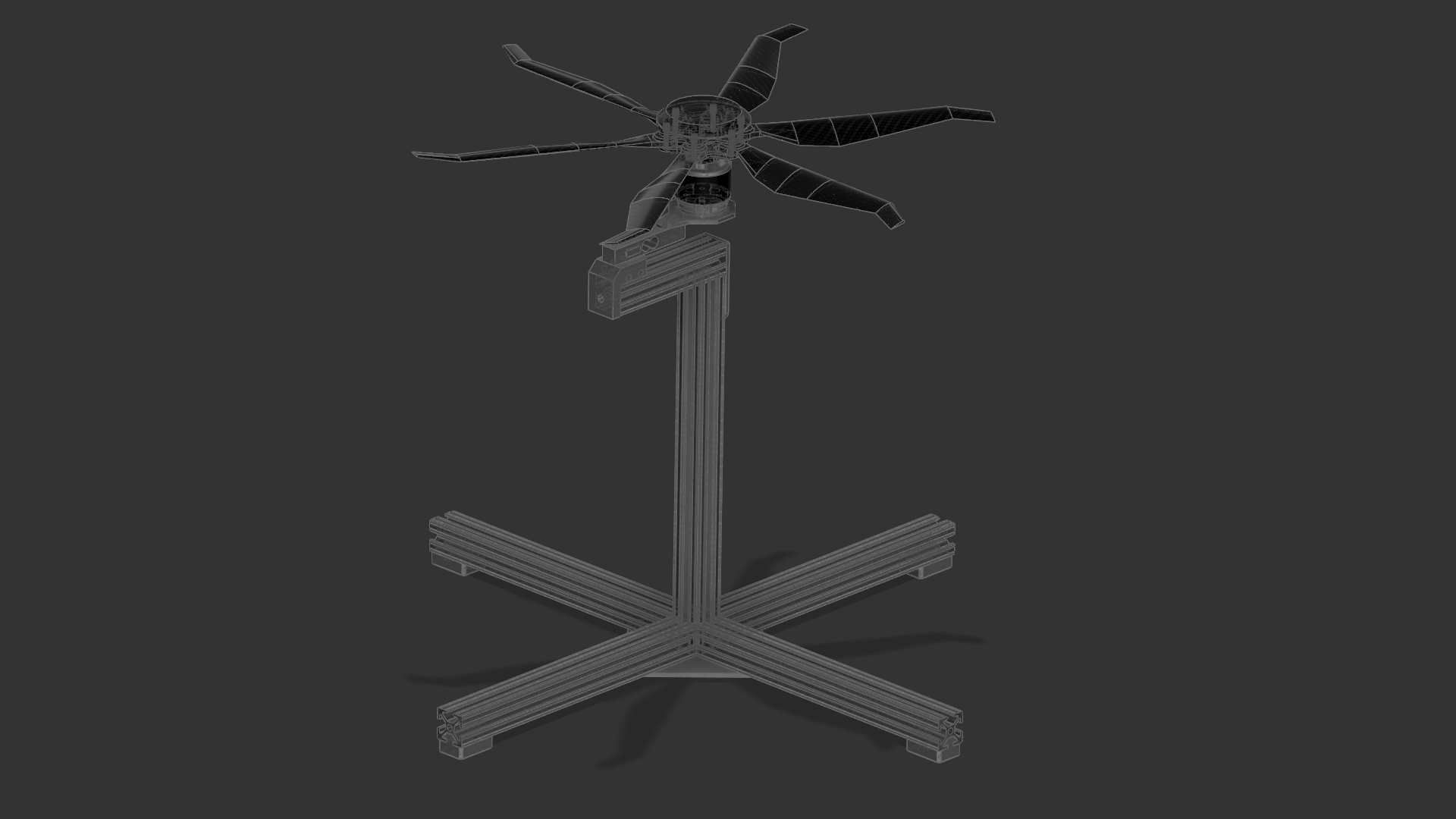 CAD view of the modular test stand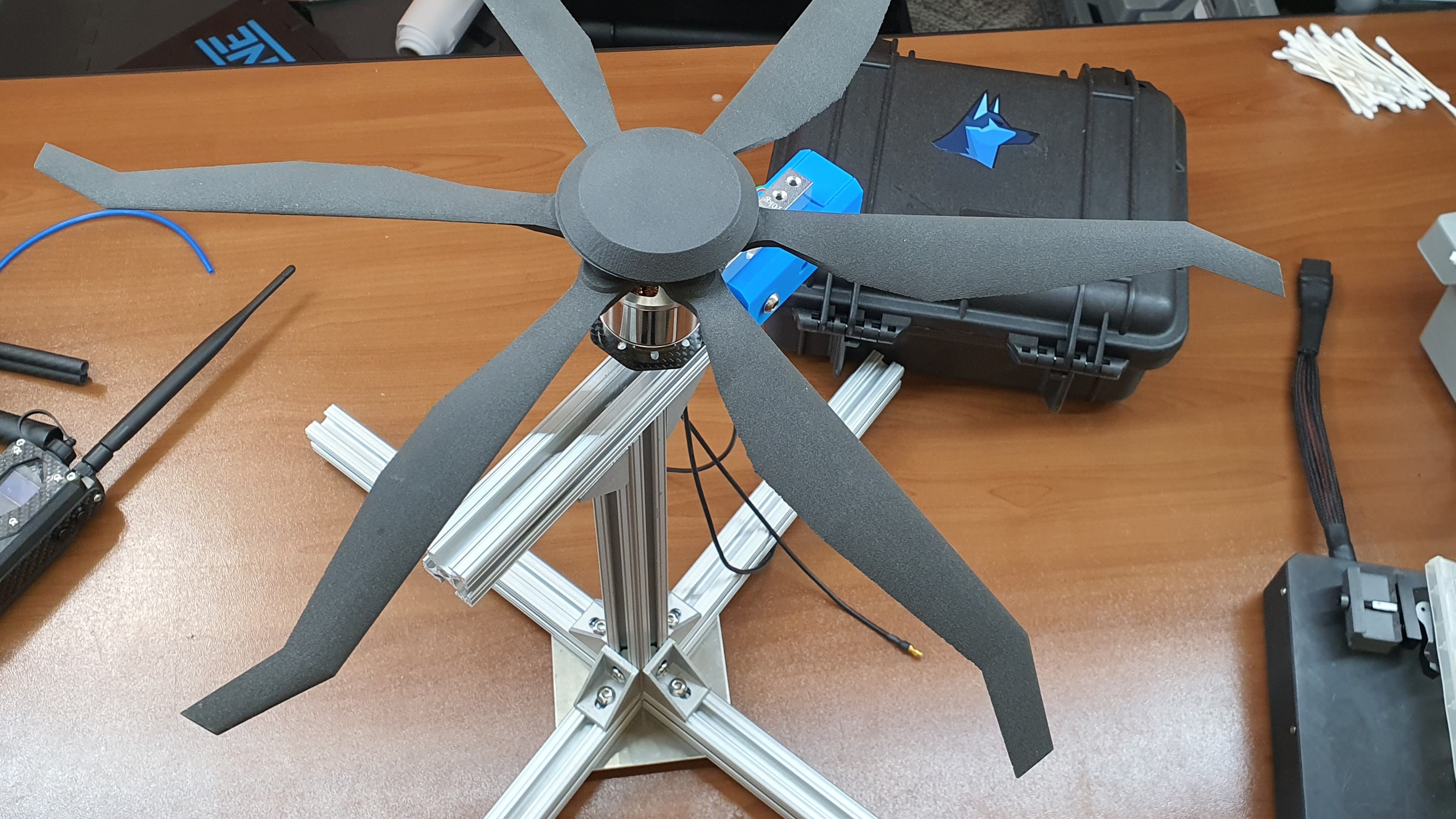 View of stealth prop on the test stand in its load cell configuration 
---