Challenge 1: RADIO PIRATES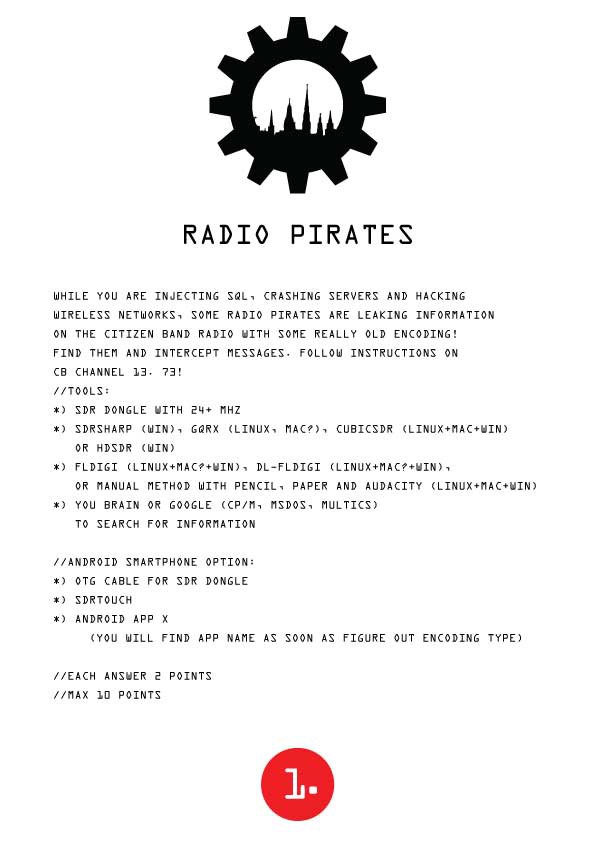 Hardware - a Parallax Propeller board sending RF transmissions by wiggling pins (code not published).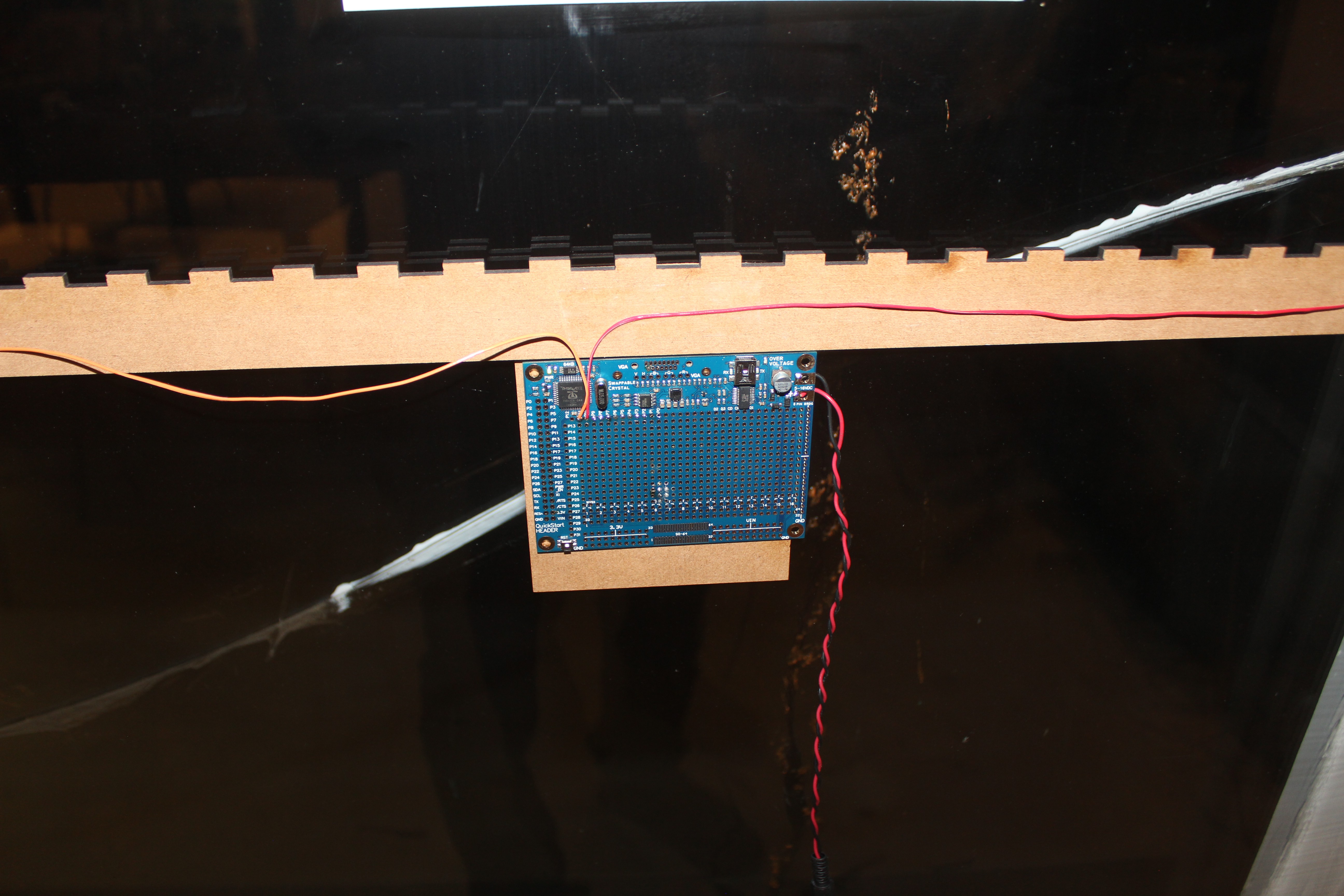 ---
Challenge 5: ZLRS TRANSMISSION SYSTEM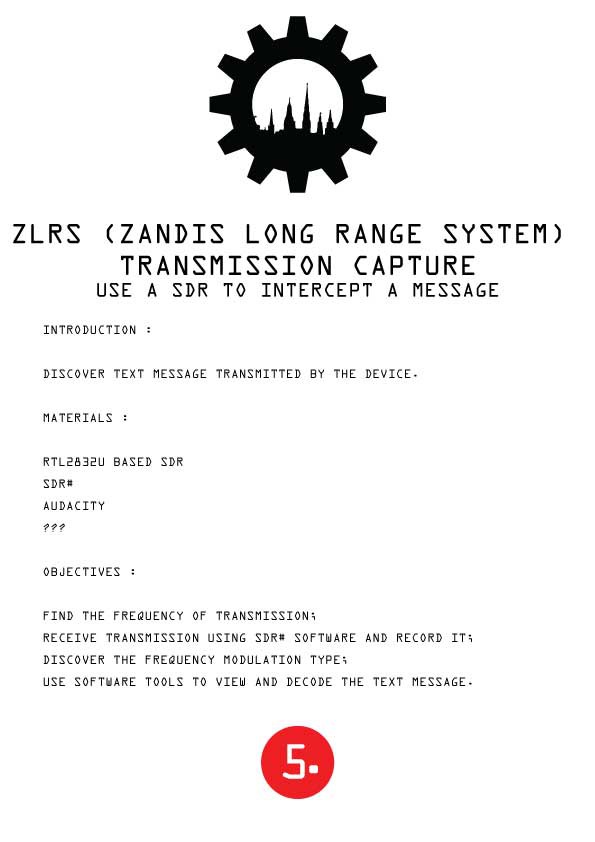 Hardware - a black box (made from white acrylic) with a button which seems to light up an LED inside. Nothing else is known except that the box has an antenna with "GSM" written on it.
---
Challenge 15: SDR BLACK BOX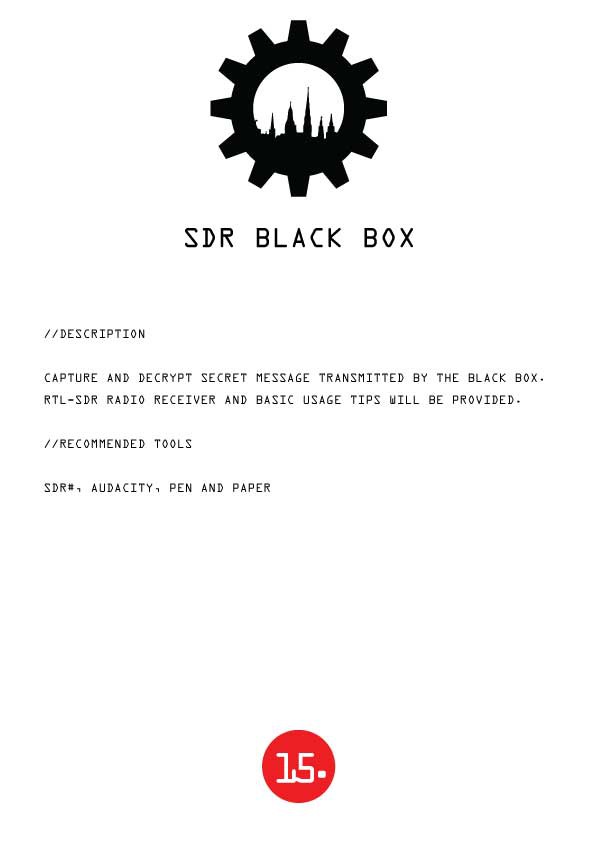 Hardware - a black box (again, white acrylic) that allegedly contains some RF tech. No antenna visible, but there's a button and when you press it a red LED flashes inside.
---
Second challenge from top: SDR BLACK BOX
Third challenge from top: ZLRS