Challenge 8: DECODE THE MESSAGE IN JPEG
A link to a JPEG in question is written on the challenge paper (corrected to bit.ly/2f4aBsU ).
---
Challenge 9: DECODE THE TEXT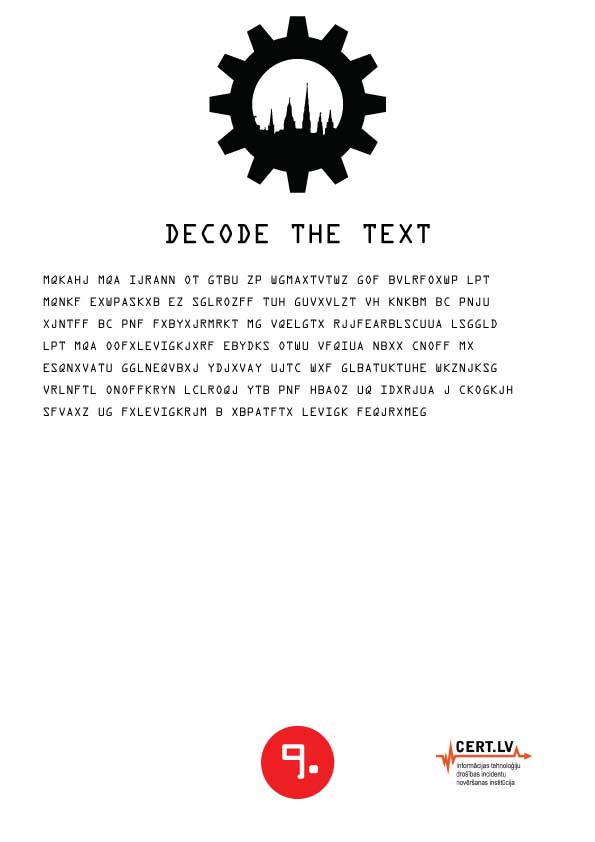 A piece of paper with gibberish printed on it. No instructions provided.
---
Challenge 10: TRAFFIC ANALYSIS
A link to a .pcap file seems to be all you need.
---
Challenge 21: THE LAST WISH OF GREAT K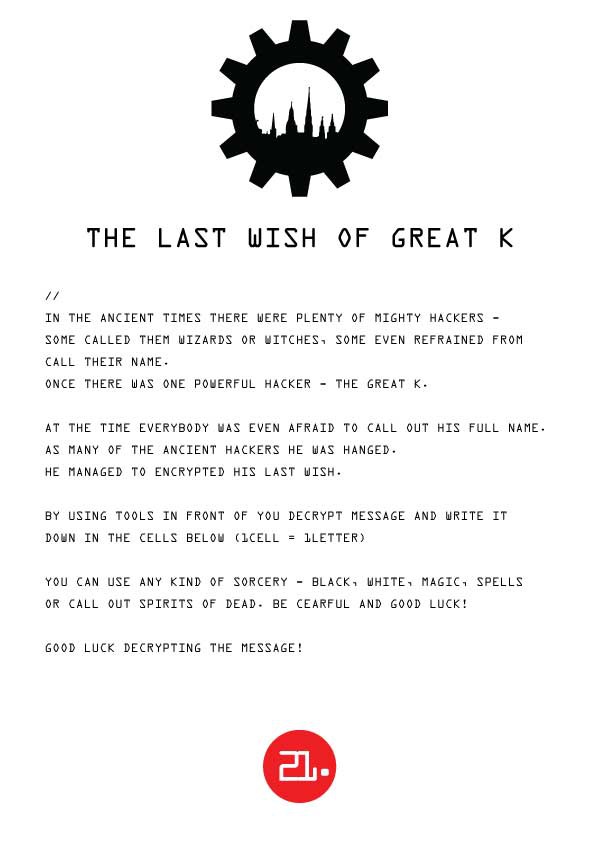 You have an Ouija board with a dish on it, a candle attached to the board and a stack of playing cards. There's nothing else that could tell you what the heck you're supposed to do with this.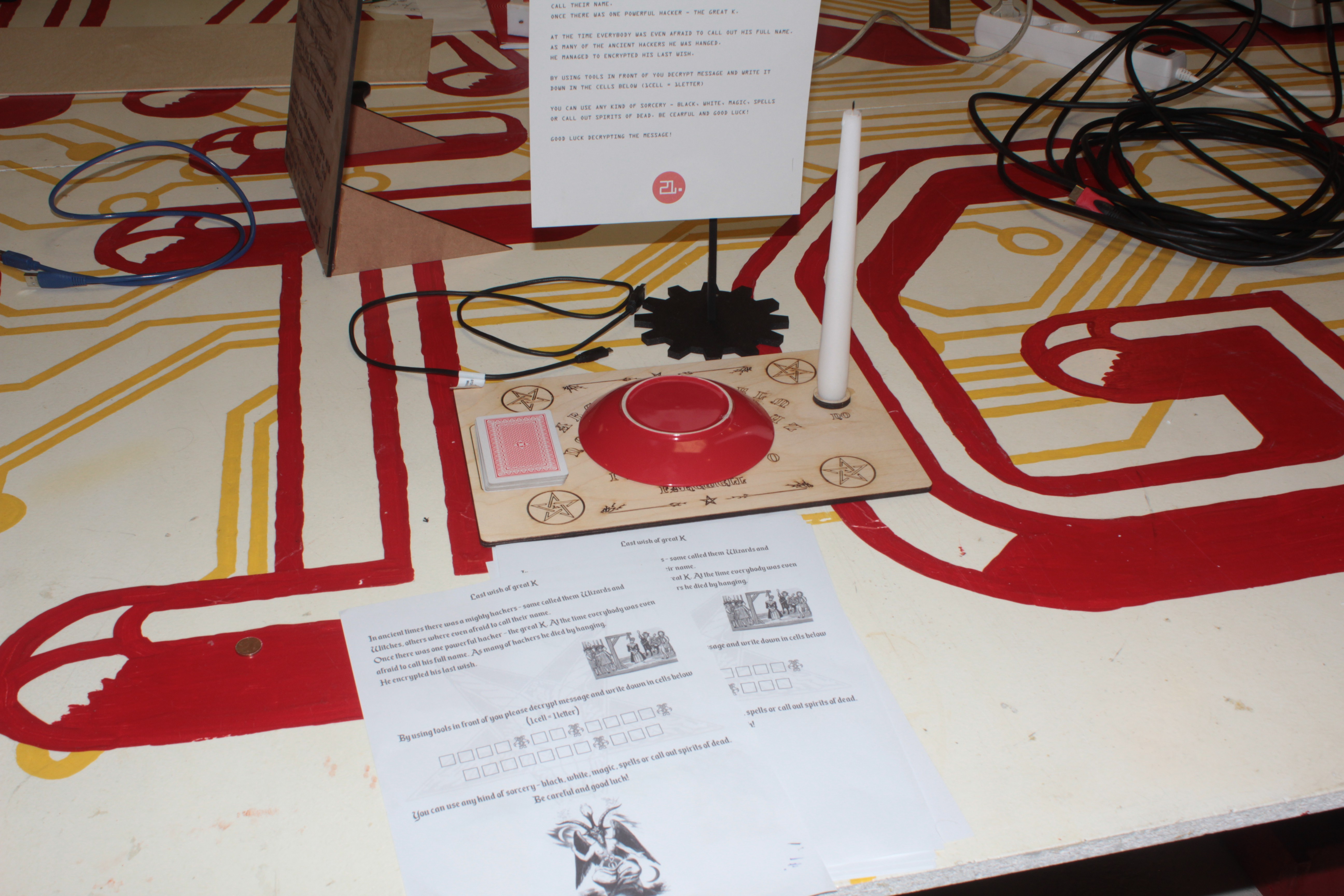 ---
Challenge 31:
okay what the hell I don't have those characters on my keyboard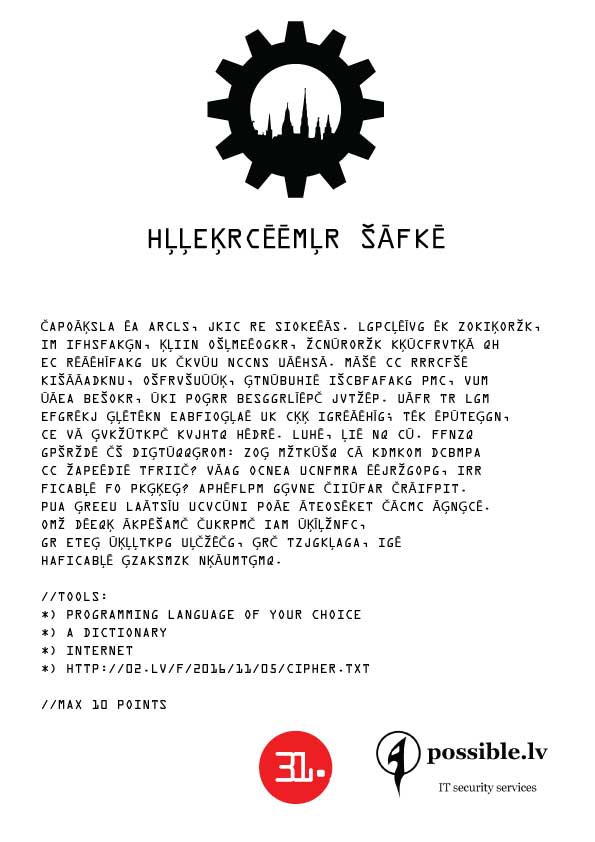 At least this one includes a link to the text so you don't actually have to type it on the keyboard as seemed to be the way with Challenge 9.
---
Challenge 32: HACK THE ENIGMA MACHINE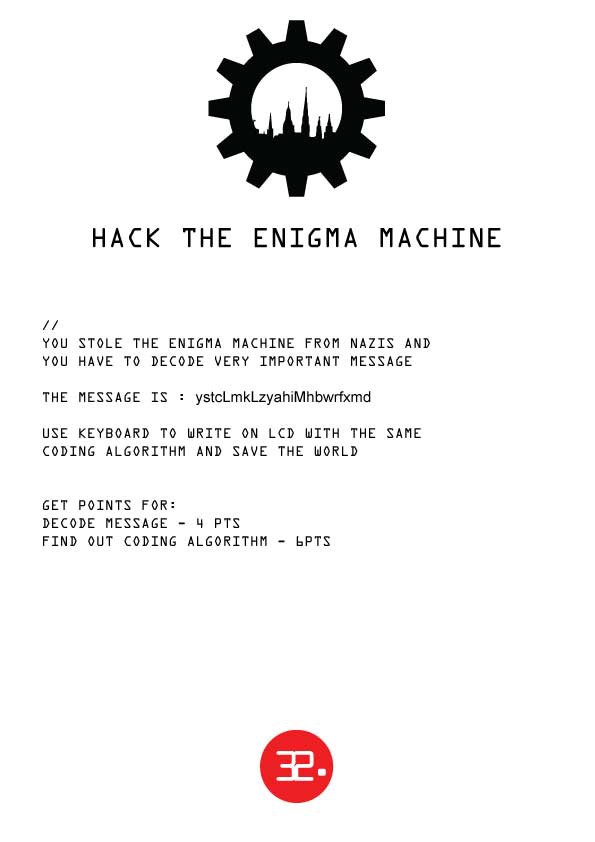 A PS/2 keyboard with erased letters, a 16x2 display and a healthy dose of hot glue. Can you type out the text so it looks exactly the same? Not as simple as it seems - the letters that you're supposedly typing never seem to match what appears on the screen.