Challenge 2: PROBLEMS WITH YOUR PC?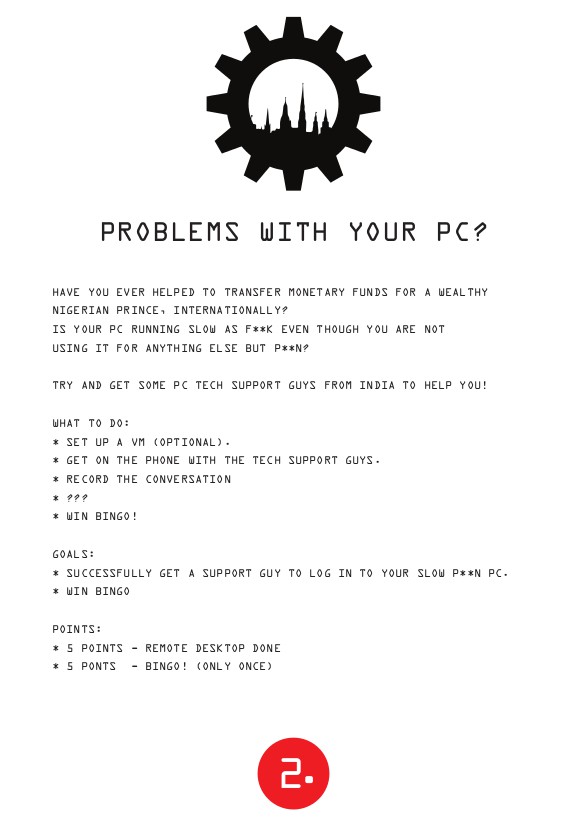 It's hard enough to configure a computer, it's even harder to get someone to assist you. Fortunately, there seems to be a steady supply of people promising to solve all of your computer woes with just the right amount of money deposited into their bank account, after which you're going to get access to their exclusive piece of crap PC speed up tools, 0.5/2 assistance (as opposed to 24/7), as well as a feeling of money not so well spent. If you can call one of those guys and tick all of the boxes in our "Scammer bingo" sheet, you deserve all of the hacker cred for entertaining the public, as well as up to 10 points in our challenge.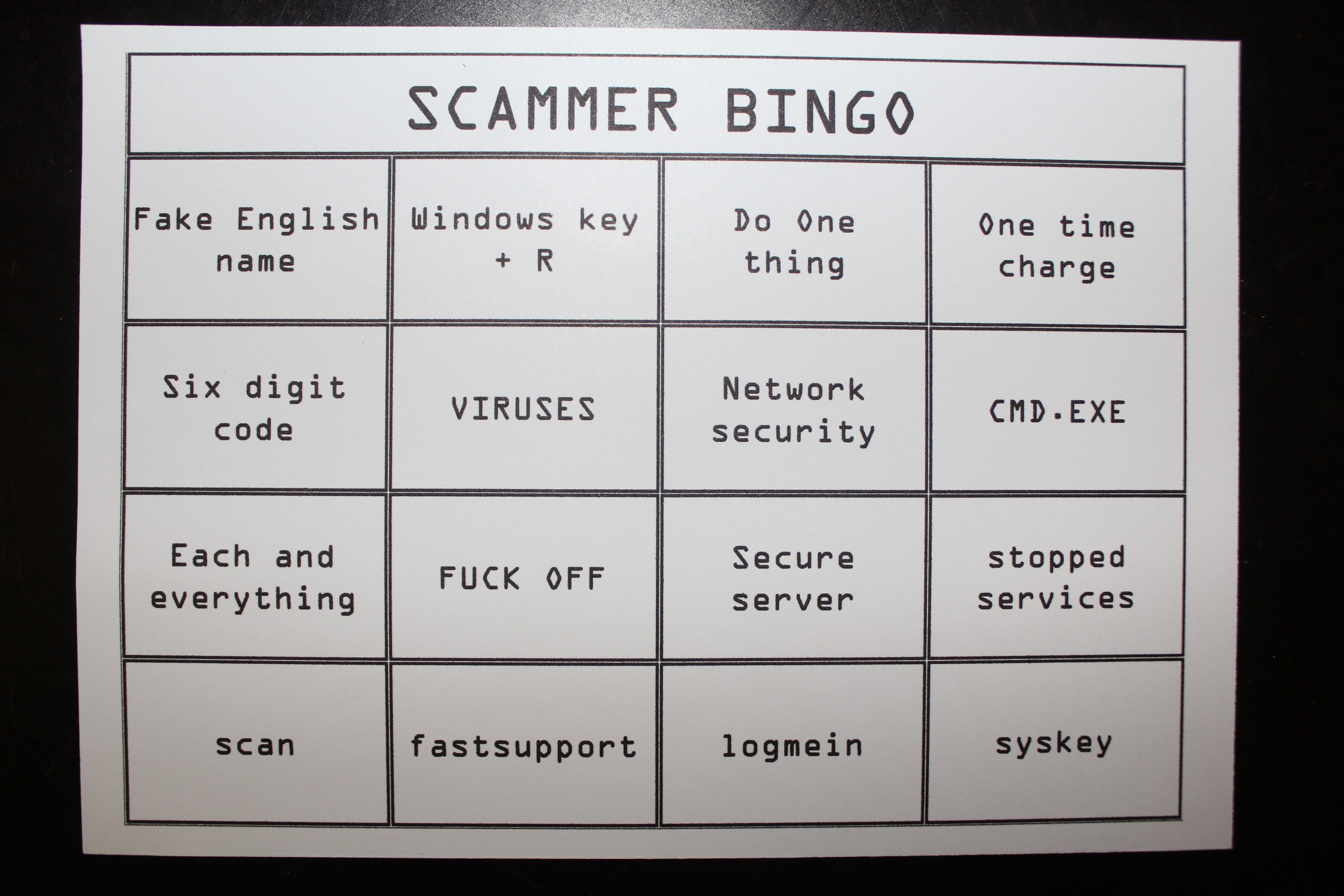 ---
Challenge 22: DUMPSTER DIVE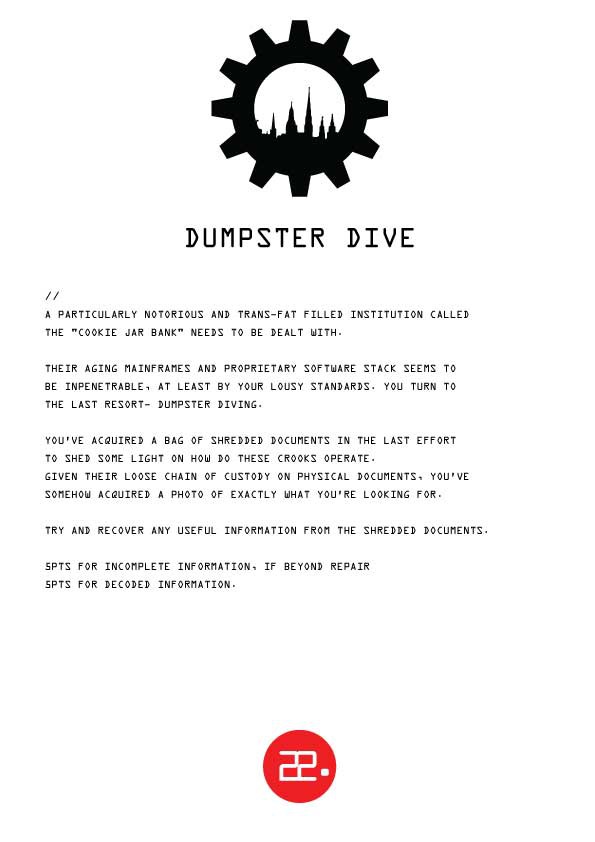 Ever thought of those guys FBI employs to sit and recover shredded documents all day long? Now you can feel like one by doing this tedious job for us (and we save a lot of money). Can you recover the document and get the information you need or are you going to quit after your breathing sends pieces of paper flying across the room for the tenth time?
Pictured: a template of the page we had, one of bags with paper that was supplied to people and two successful attempts at solving this.

---
Challenge 26: THERE'S A BUG IN YOUR WARRANTY 1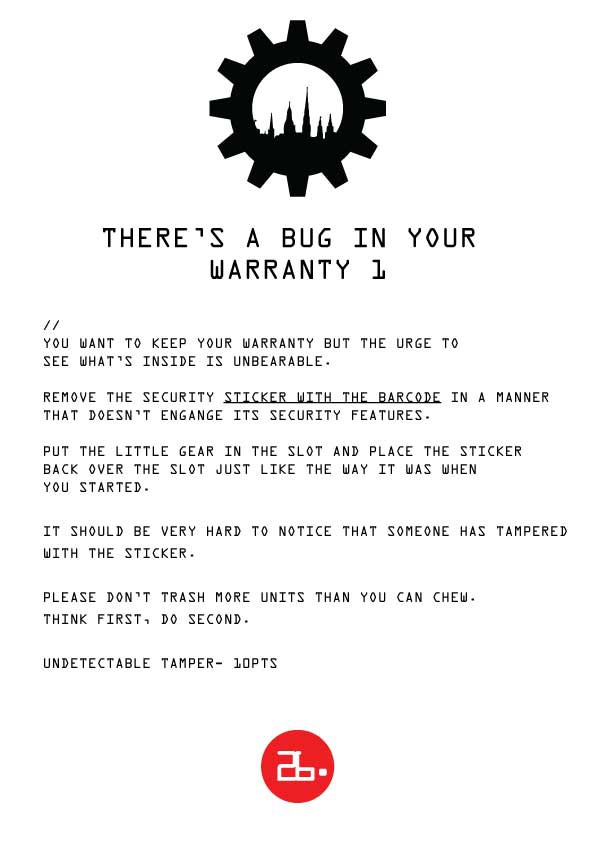 Those stickers that leave glue and "VOID" all over your tech when you disassemble it? We've got a roll of those, and we want you to finally unglue one of them without ruining the sticker. Do you have the patience or are you going to fuck it up over and over?
---
Challenge 27: THERE'S A BUG IN YOUR WARRANTY 2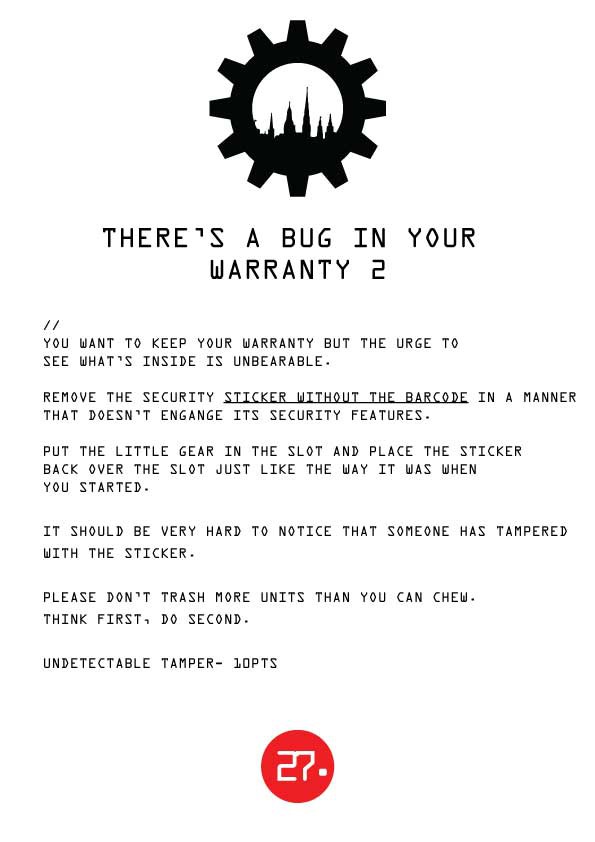 We've got a roll of higher-grade antitamper stickers as well. Can you handle it?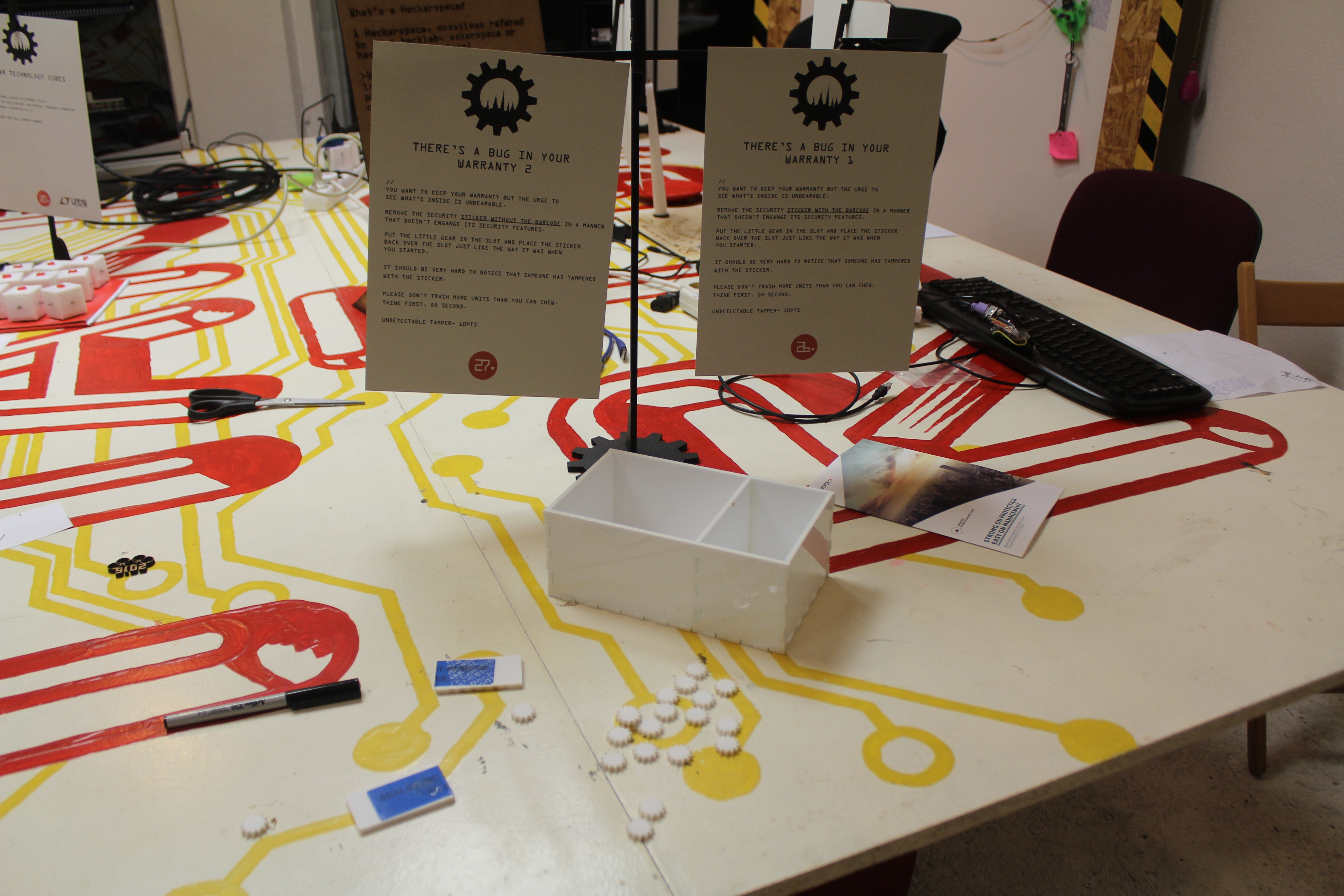 Challenge materials - pieces of plastic with a gear-shaped cutout, an anti-tamper sticker covering the cutout from both sides and gears you need to insert inder the cutout. Those two pieces of plastics show the unsuccessful attempts at ungluing the sticker, as the white marks can be seen.