Challenge 17: CIRCUMVENTING ACCESS CONTROL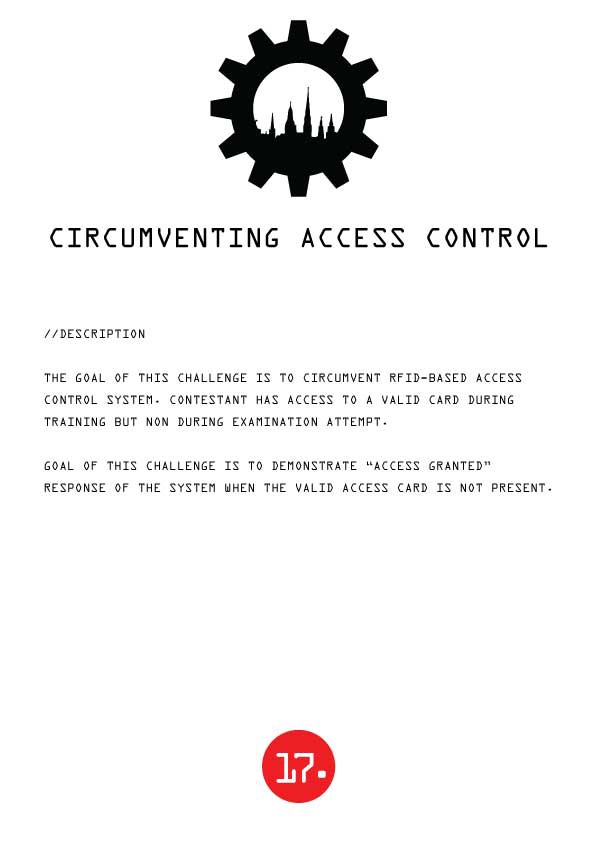 Put a marked card on the reader and a tune plays from inside the box the wires from the reader go to. Make it play this tune without using the marked card.
---
Challenge 20: LINEAR TECHNOLOGY CUBES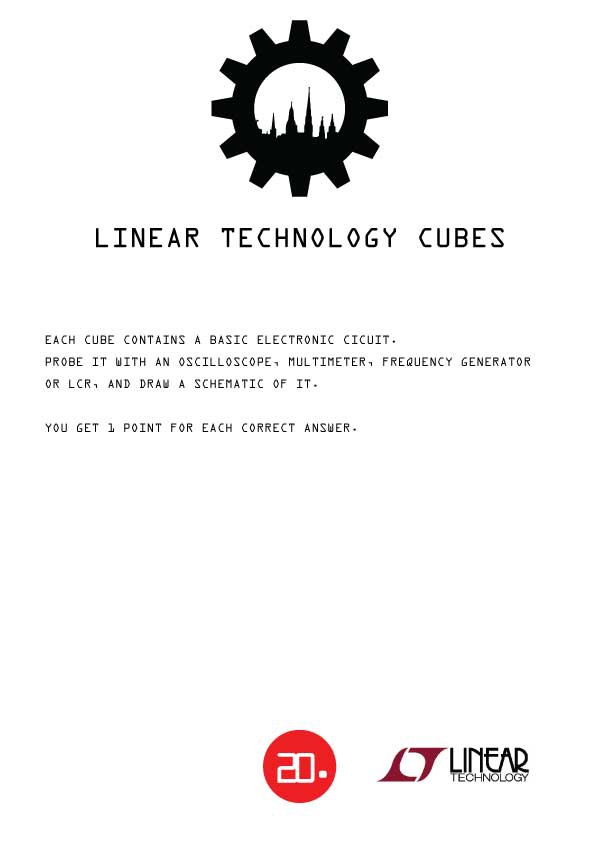 Acrylic cubes are glued shut and each has 4 hooks on the sides. Legends say there are various electronic components inside connected to the hooks - it's up to you to figure out the exact contents of each cube.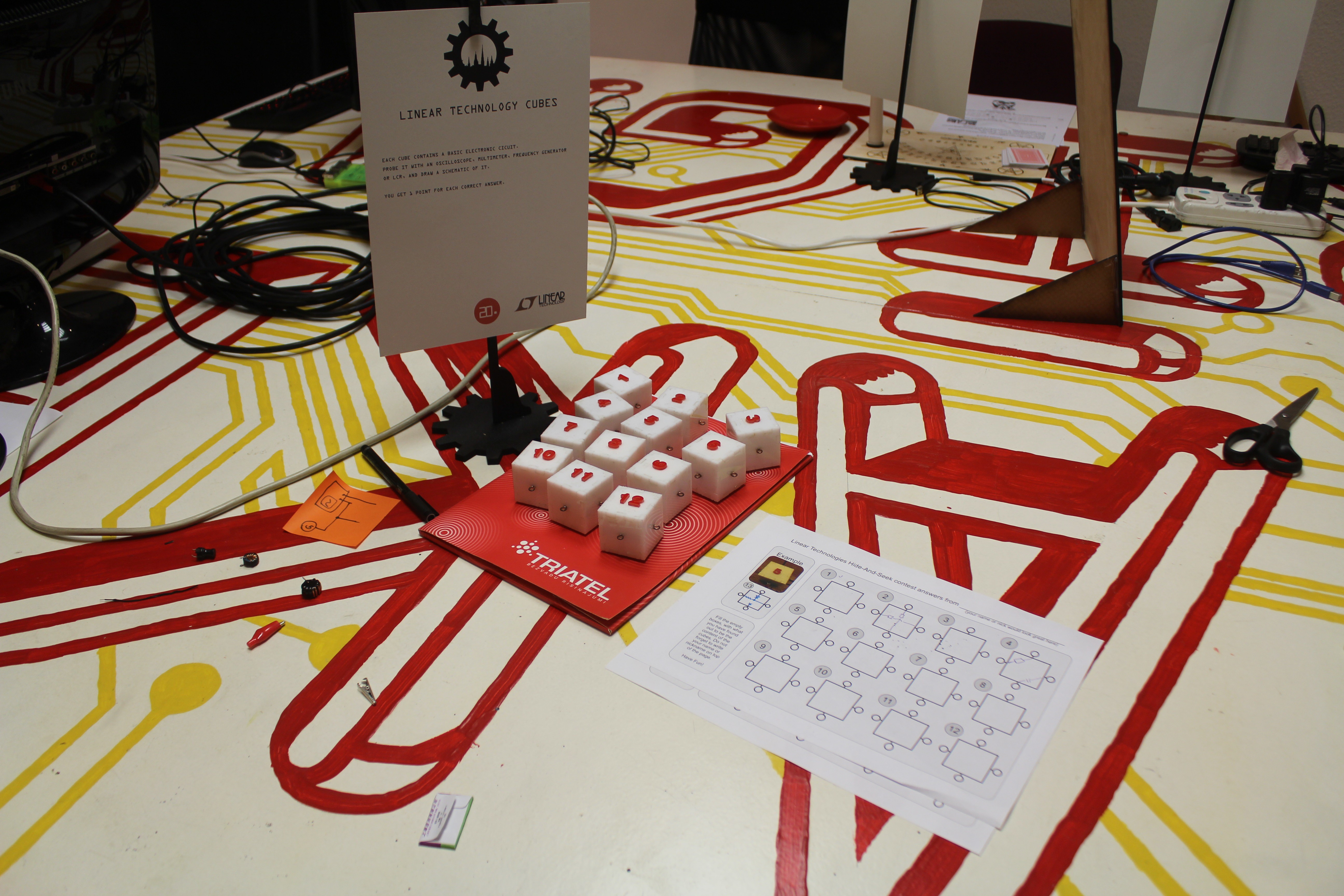 ---
Challenge 28: SECRET FLASH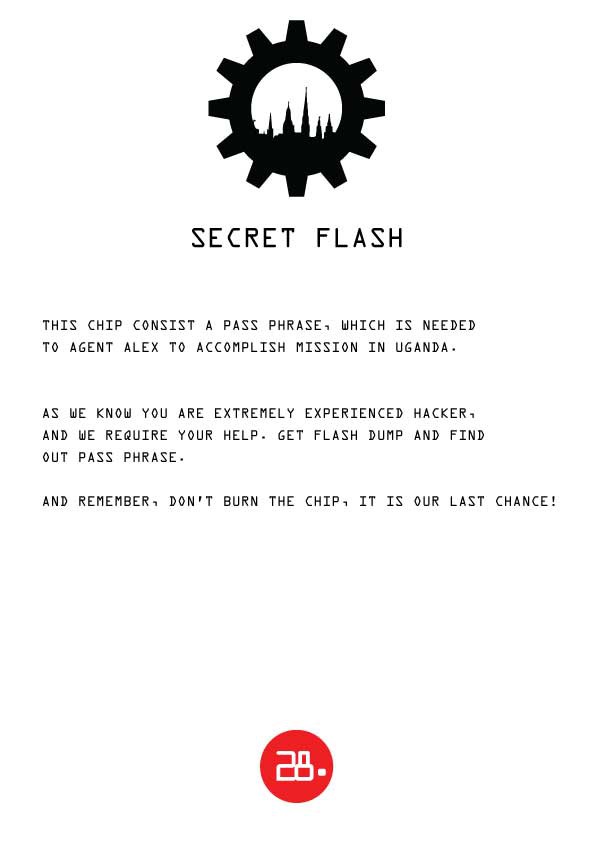 You've got a piece of PCB with an SPI flash soldered on. Can you read anything from the flash at all, for a start?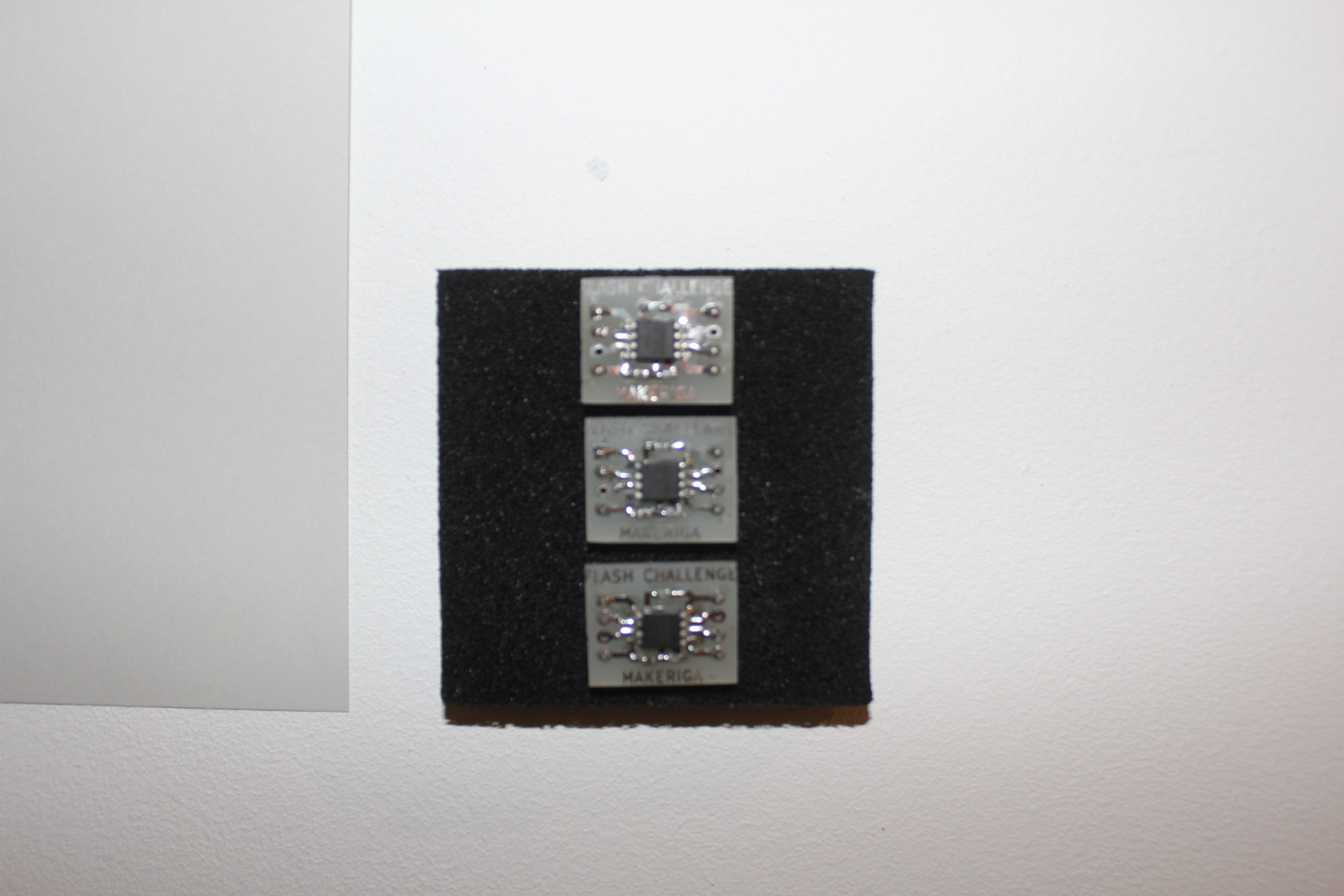 ---
Challenge 30: CAPTCHA AND HTTP SECURITY
A webpage asks you to solve a mathematical problem, fill in your name and solve a captcha. One small problem - you've given one second to do it all. Can you type quickly enough? ;-)
---
Challenge 33: F17NESS P3OPL3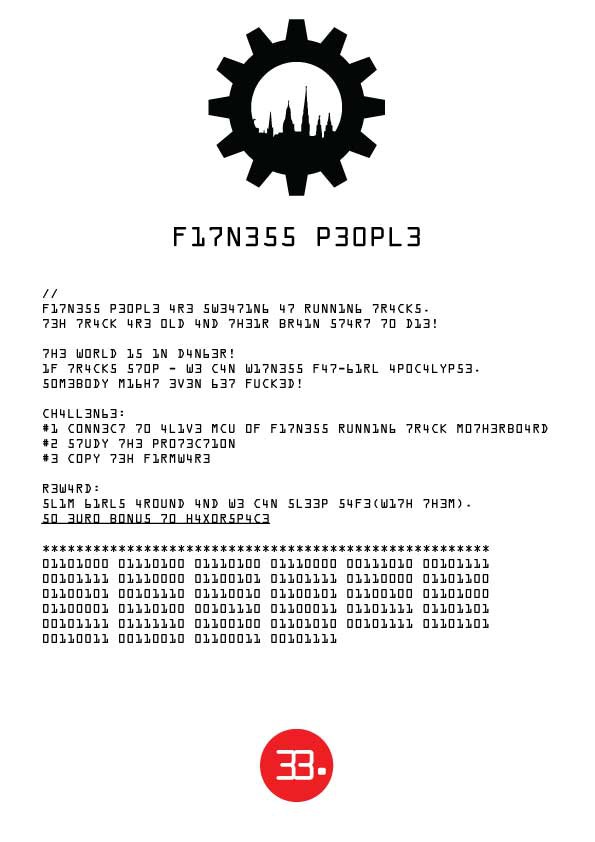 While we all were having fun, a guy was trying to reverse-engineer a MCU - to be exact, dump firmware from it, and since the next room was full of hackers, why not write a cry for help in l33tspeak since that's what they understand the best? The guy didn't get much assistance in the end, but the challenge paper did reportedly waste a lot of time for people trying to at least understand what the fuck this all meant.