Challenge 23: SPEED TYPING 1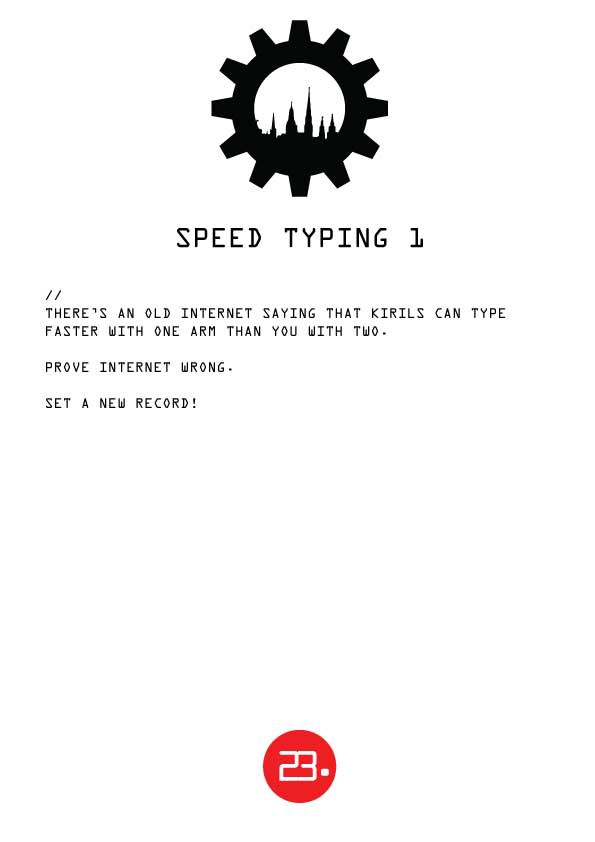 A mechanical keyboard, a Raspberry Pi and a widescreen monitor seem to make a nice speed typing contest rig when put together.
---
Challenge 24: SPEED TYPING 2 RETRO EDITION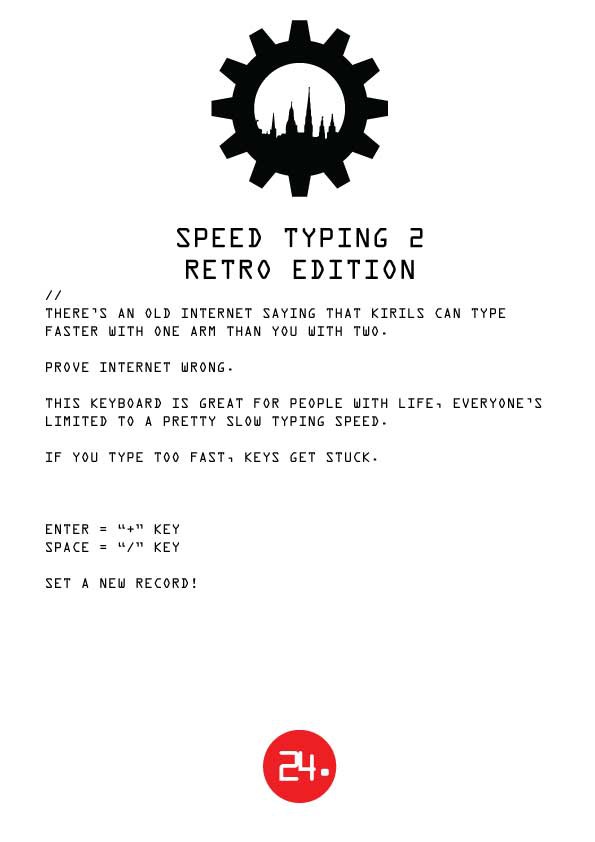 Same idea - but with a typewriter which was converted from printing on paper to sending keystrokes over USB just a day before the challenge. Not as easy as with a mechanical keyboard, that's for sure.
---
Here are both speed typing rigs - notice how even the chairs are matching?