So what is it? 
A video intercom model GAM-2MK made in 2008 by a Japanese company named Aiphone.
A quick search on Google and here is the company site. From here, ダウンロード > 商品情報・データ・ソフトウェア and using the quick model search, we arrived to this page with all download available documents: profile sketch (DWG and DXF) and specification. No manual? Well with some help of Google again, here it is.
From this few documents I didn't discover much:
the display is a 2.5inch TFT
this model can only be connected to a GAX system
its connection diagram is as follow (RA1/RA2 is the video feed, R3/R4 is the sound feed)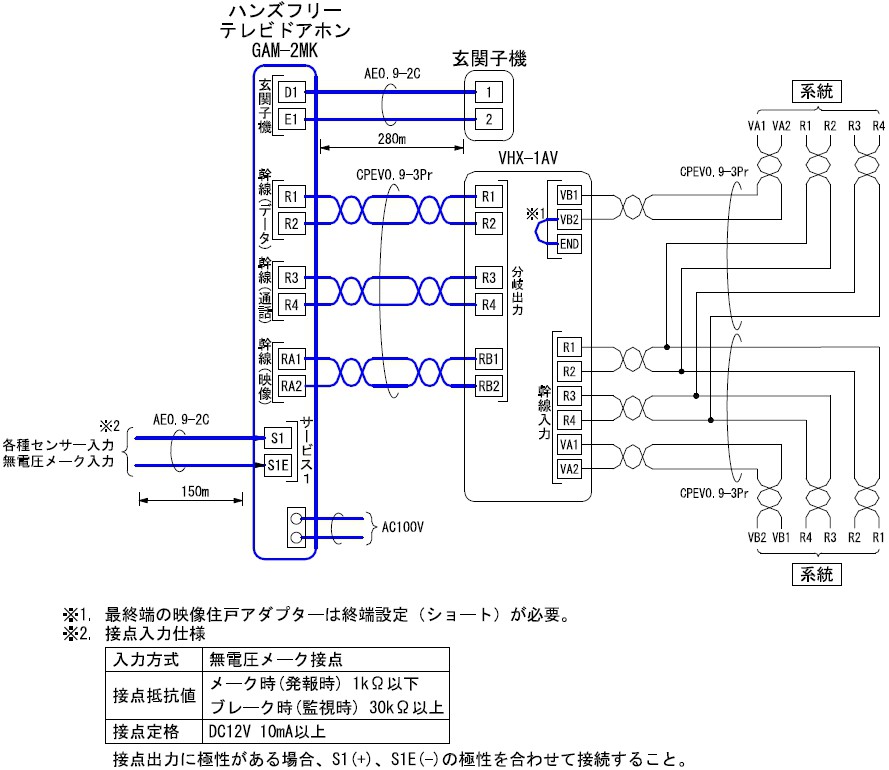 Maybe I could find more information if I look for documents for the video entrance panel?
Back to manufacturer site, a quick search with the word GAX and here is the video entrance panel. Unfortunately all there is a specification document and after reading it, nothing really useful in it.
Well, guess I will simply look for an used video intercom that I can play with it at will. Can't really do that with the one installed in my apartment as I'm just renting the place and I don't want to risk damaging it.