To confirm the power voltage of the display module and so the power generated by the step-down DC-DC regulator (LM2736YMK), I plugged the intercom to main power and did some measurements with my multimeter. I mainly focus my attention on the area where the display module connects to the mainboard, which is the following:
Unfortunately, despite the intercom being energized and being responsive when the front botton "通話/終話" was pressed, there was absolutely no voltage whatsoever in this area of the board. I thought something was wrong with my multimeter so I poked at the transformer and it's surrounding: my multimeter was working well. 
So after this infructuous result, I decided to reverse-engineer the traces going to this CN101 connector and damn that was a lot of work! But it was totally worth it as I managed to figure out:
the mainboard provides 12V to the display module, which is generated from the video feed signal
the LM2736YMK on the display module does generate 3.3V (calculated from the datasheet)
the received video signal is FM modulated (demodulation IC is LA72910V from SANYO)
pin 5 of CN101 on the display module is connected to the brightness control potentiometer of the mainboard 
For more details, here is an image of the schematic I created but you can find the corresponding Kicad file in the FILES section.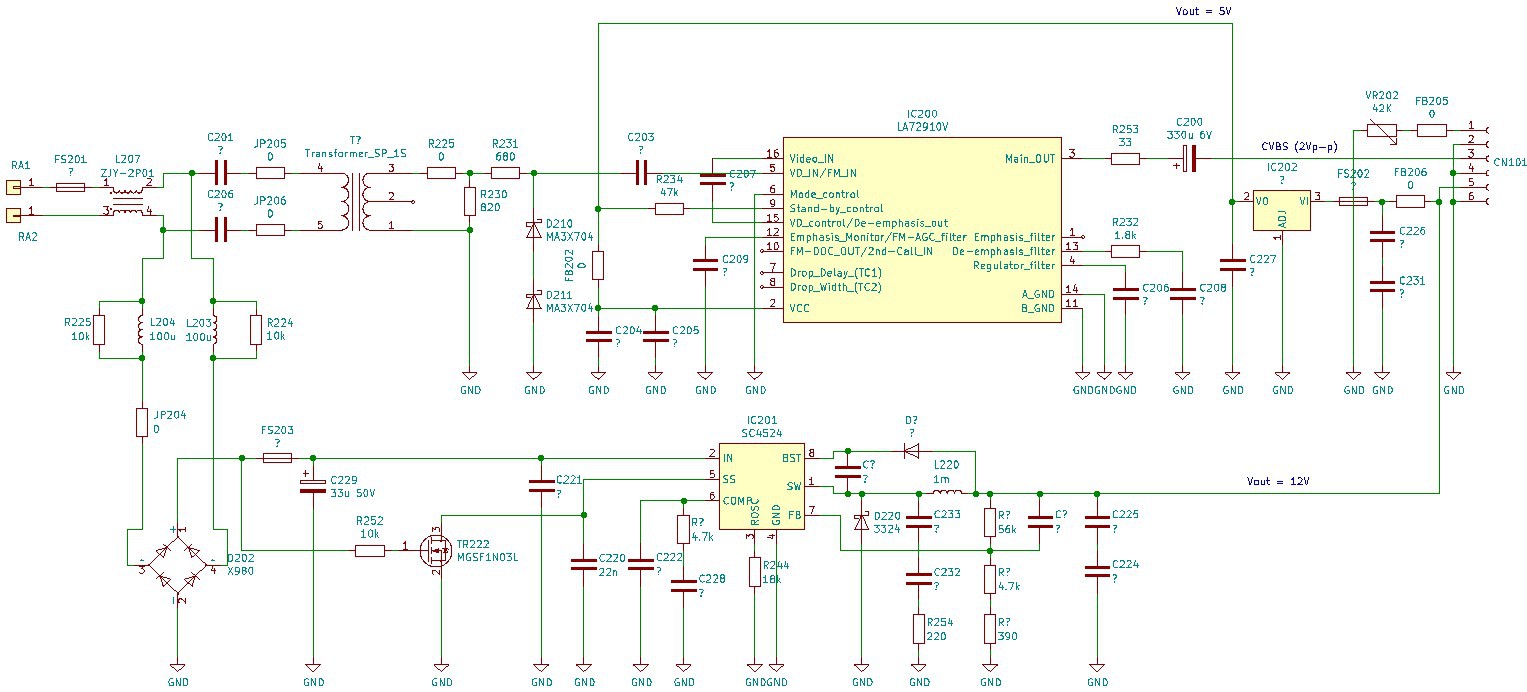 My next course of action will be to simulate that circuit I didn't understand the purpose of and also see if I can connect that cheap 4.3" screen with double composite video input I bought quite a while ago. I hope it will be as easy as just connecting it to the mainboard video output to get it towork.