Second prototype PCBs came in from OSH park, time for a new build! Only small changes, added a resistor, took away an optional cap to make room for the resistor, and changed the schottky diode to a smaller package.
Here's before reflow: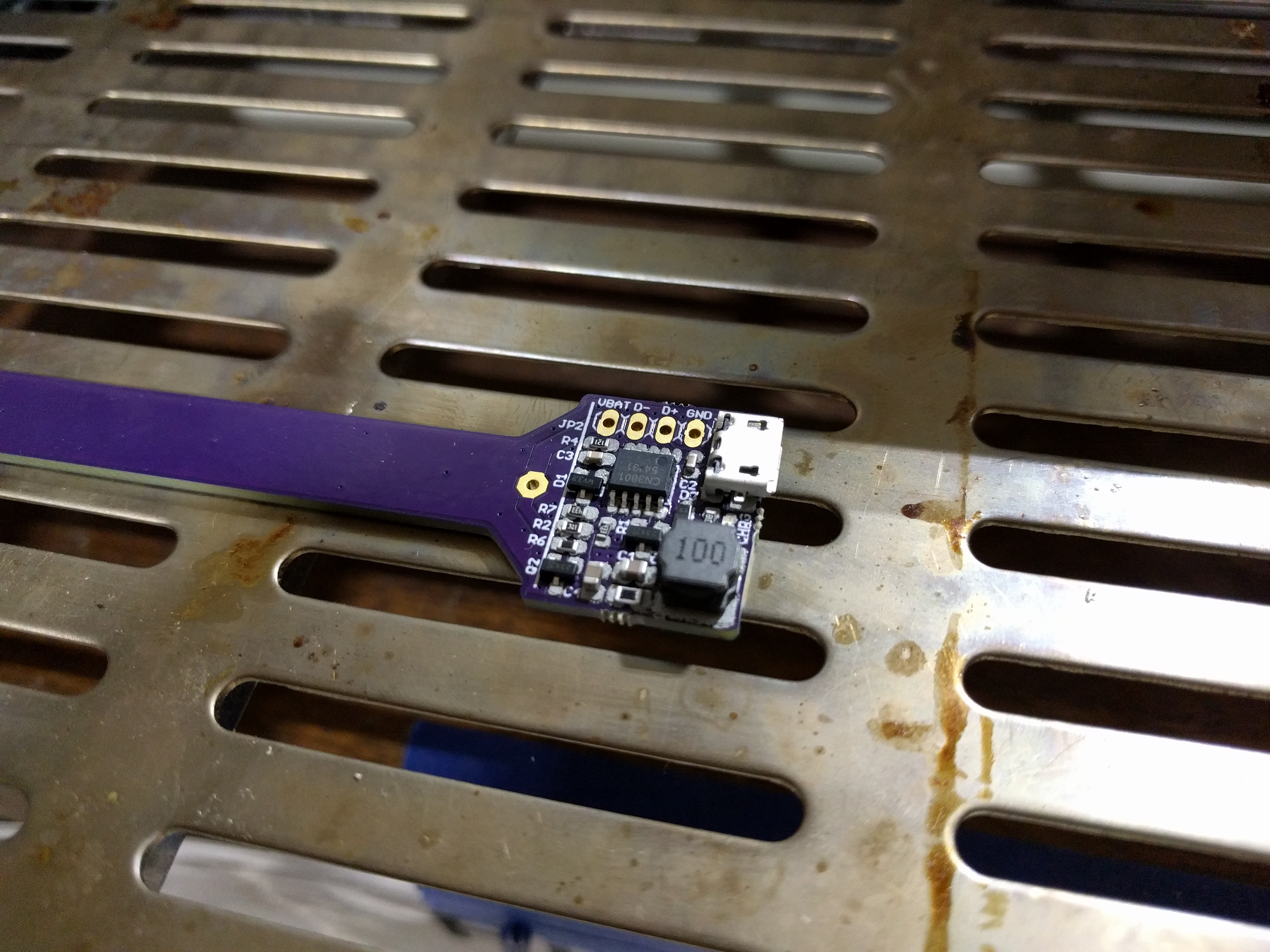 After reflow: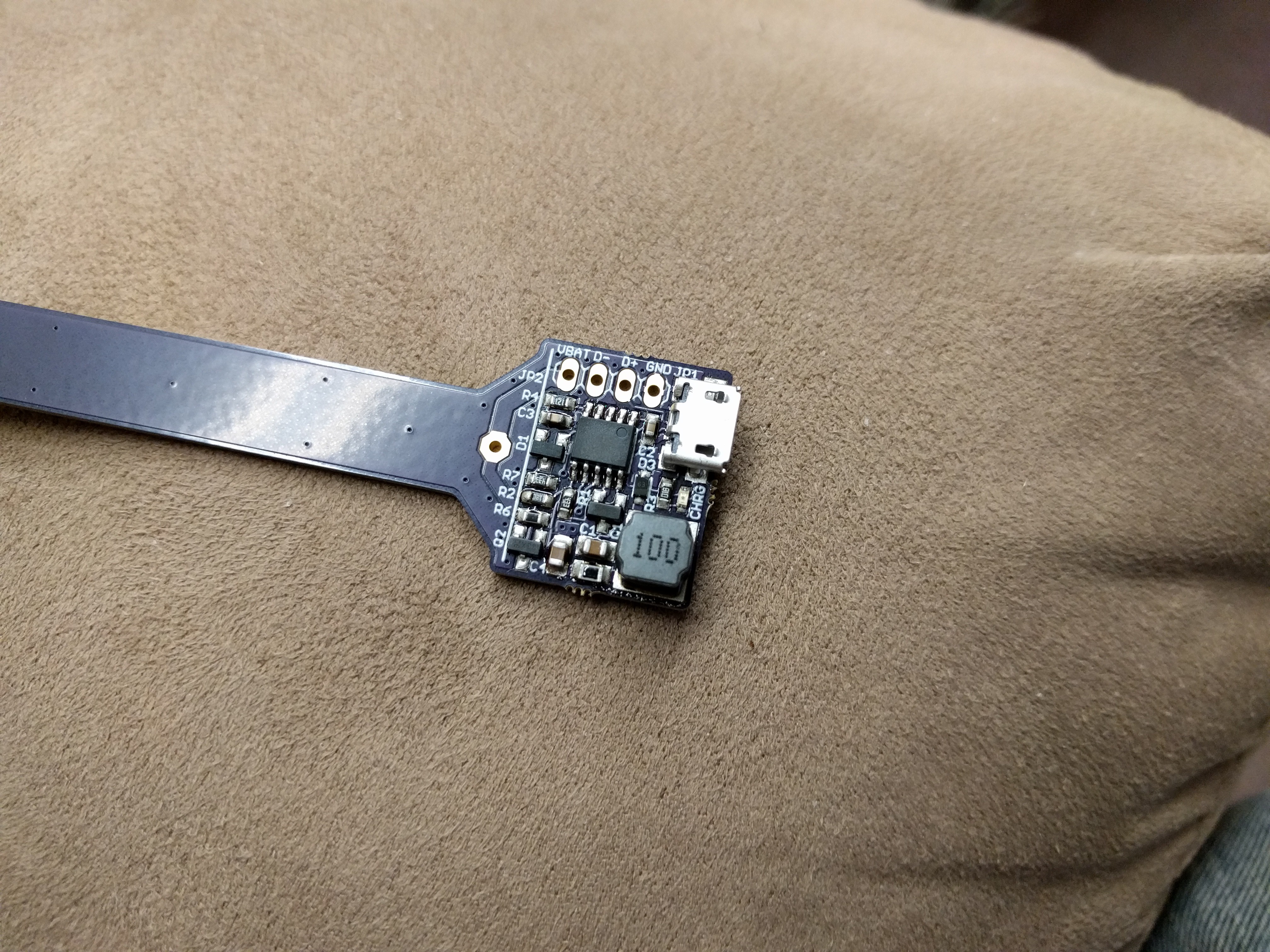 And put together with my production battery holder and battery:
Now it's time for some more testing! Putting it into a LiFePO4wered/Pi and will be running that with a Pi 3 @ 100% for some serious load testing!
Since I'm assuming this prototype will work fine (I'm an optimist, or naive, or maybe both), I also went ahead and created a panel for production: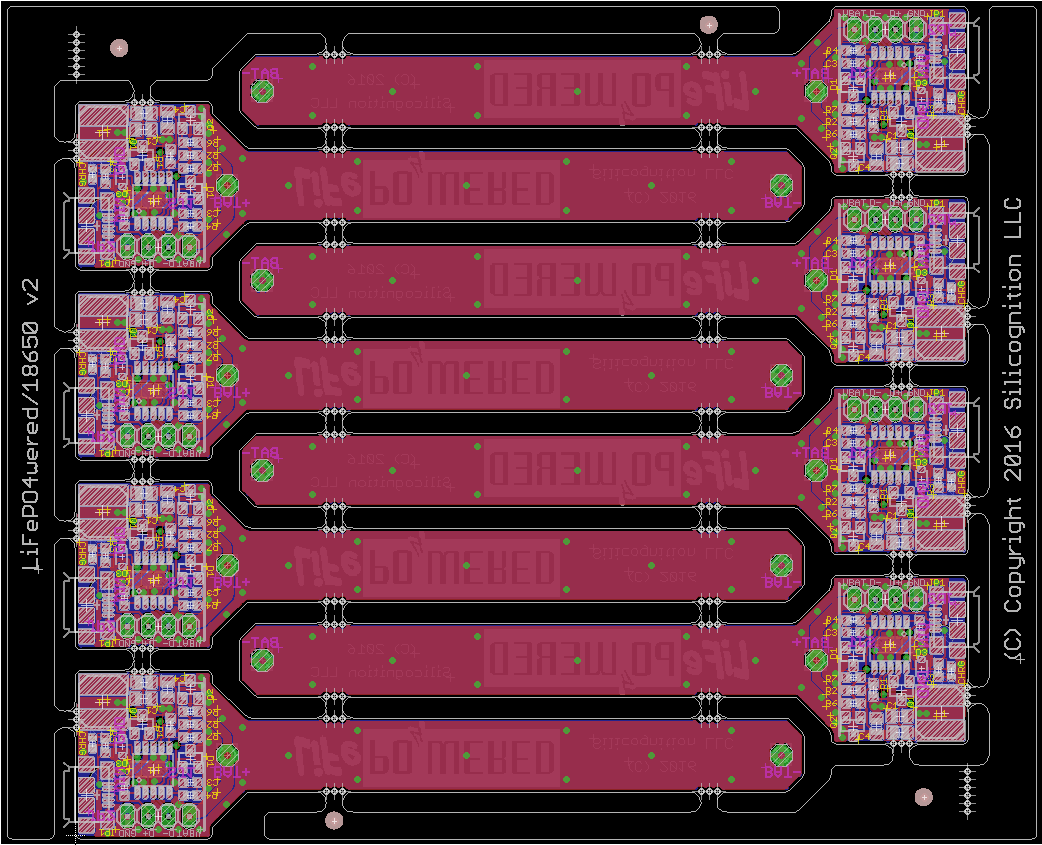 When my testing has given me enough confidence, this panel will go to the fab!