I had run out of my first PCB run of panels so I decided to do a quick improvement before ordering new ones. I had noticed that some of the surface mount USB connectors were mounted slightly crooked. Nothing major, but still something that nags on a perfectionist like me. ;) So I switched to a different USB connector that has alignment features going into the board to help keep it straight. I'm very happy with the results: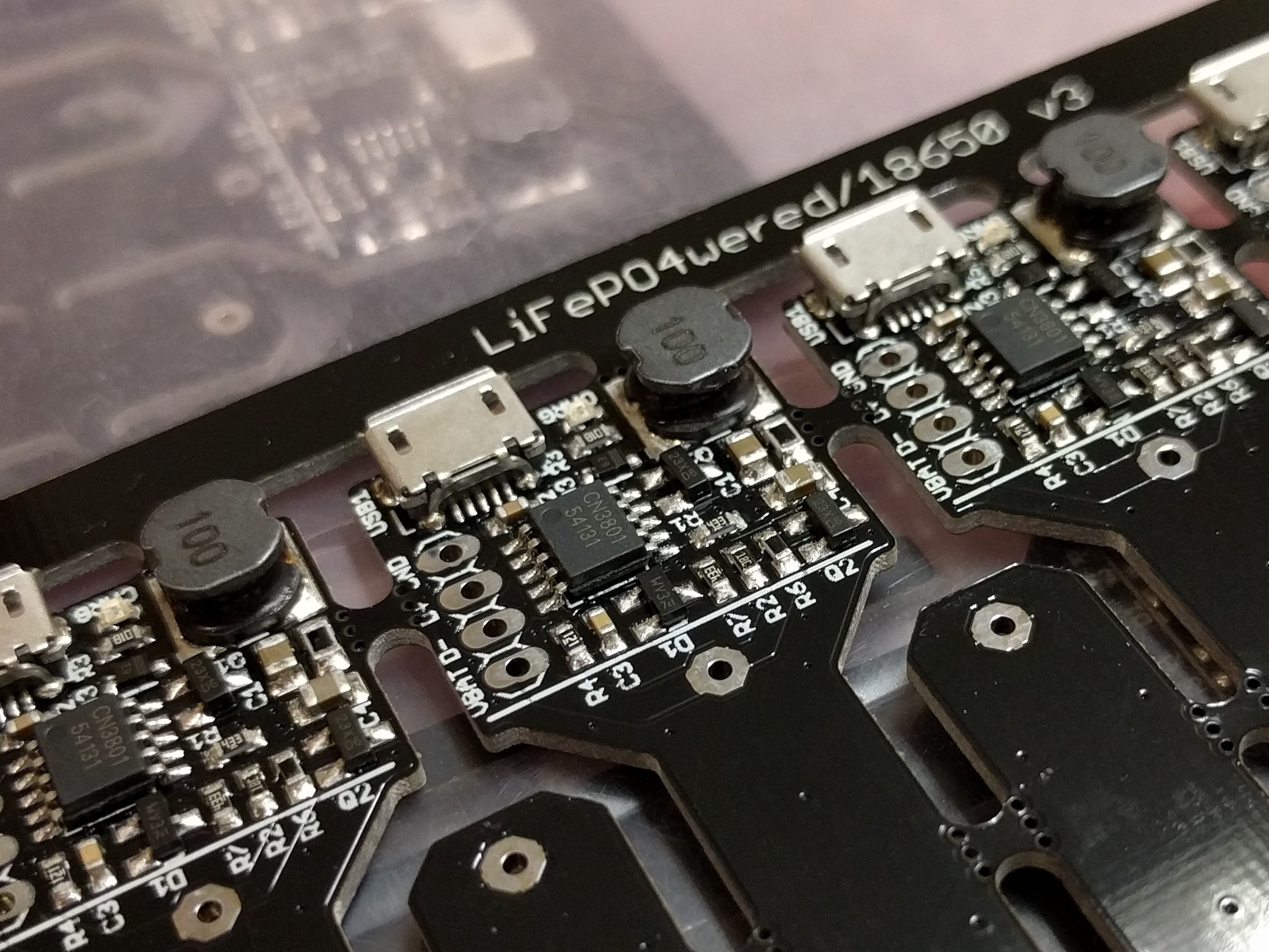 No more crooked connectors! One side effect is that the alignment features are through hole, and the holes interfered with the original location of the VIN and GND connection pads on the bottom of the PCB. So I had to move them to work with the new layout:
I think there is enough clearance between the VIN pad and the USB connector holes (that are ground) to not cause a problem, but just a heads up to those using the VIN pad to take care with their soldering. :)
I have a couple of units of the old design left but all new stock after that will have these improved connectors!