So, when I had almost lost all hopes for OSHW to work in the retrogaming world, and a whole year after I had released the first version of this project, something happened, allowing this project to reach the next milestone.
Despite knowing he could be jumping into the void, fellow Italian living in Japan Edoardo Auteri put confidence, money, time and effort into assembling a board. He had some initial issues but these were tracked down to a faulty Paula chip. After replacing it the board booted right away so he went on with thorough testing of almost all system components:

Internal Chip RAM (1 MB Configuration)
Composite and RGB video output
Audio output
Trapdoor Chip RAM expansion
Keyboard and leds
RTC
Serial port
Kickstart 3.1.4
Internal and external floppy drives
Integrated drive switcher
Several games
Controller ports with Mouse/Joystick/CD32 Gamepad
12h burn-in test with Mortal Kombat 2
TF536 basic testing
8h burn-in test with TF536
Raspi-based RGBtoHDMI adapter
Original shielding/case fit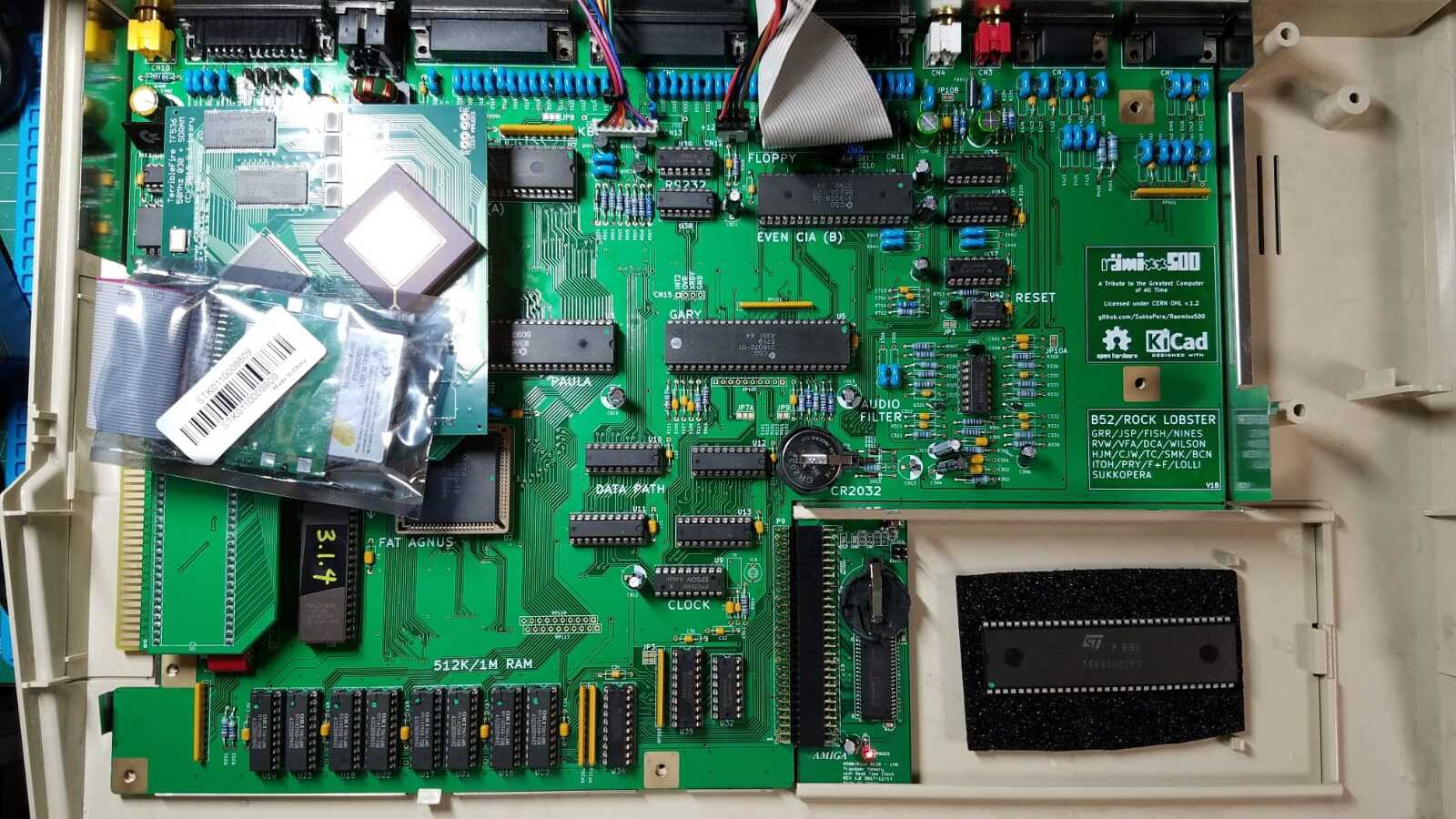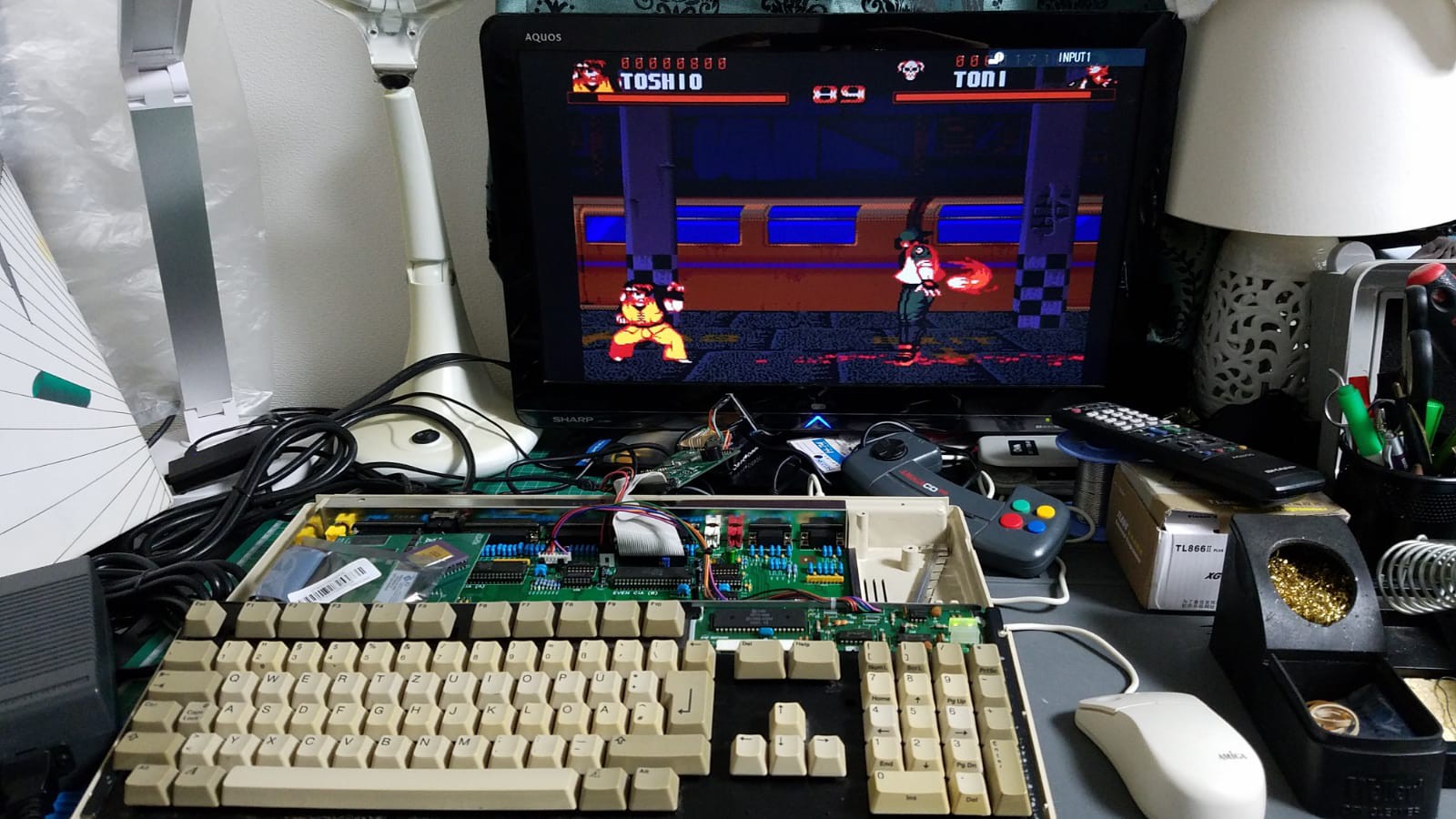 Basically he tested everything except the Parallel Port and the Edge Expansion Connector. The board fully passed every test, proving to be perfectly stable and reliable. Edoardo only encountered one minor issue plus another one I was already aware of, as it had just been reported by another nice guy named Matt Harlum, both of which were easily corrected. He also came up with a number of suggestions for improvements which I incorporated in a new revision of the board which is now under testing. The new board will be released as soon as testing is complete.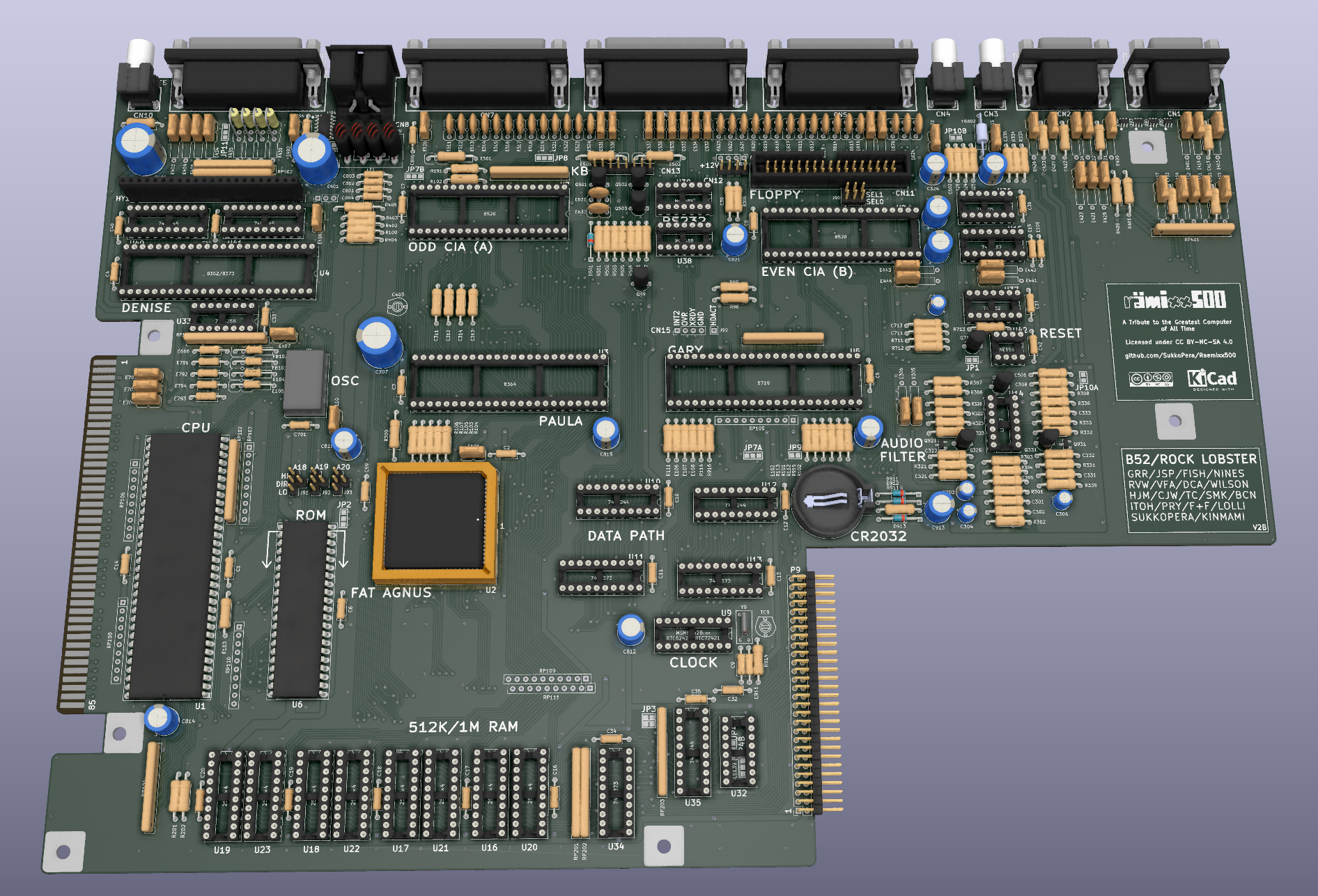 Someone else I would like to thank is an Englishman named Imran Ibrahim: he ordered some boards and even sent one to me for free. He intended to try and assemble one but was halted by personal circumstances. I am a bit worried because I tried to get back in touch with him several times but he never replied. I hope he's doing well. The board he sent me was first of all a pleasant gift (you know... after 2 years of work on that project, you finally get a physical board in your hands, aaaaaah!) but it also proved very useful for testing the dimensions, connector placement and choosing positions for the new features.
So, in the end this turned out to be a small example of how the open development model works and how it thrives when everybody does a little bit. I really wish the "community" really took this to heart and started supporting open projects more.