The REV 2 board has been manufactured and has been lying on my desk for a while now. Today I finally had time to solder connections, flash firmware and assemble everything: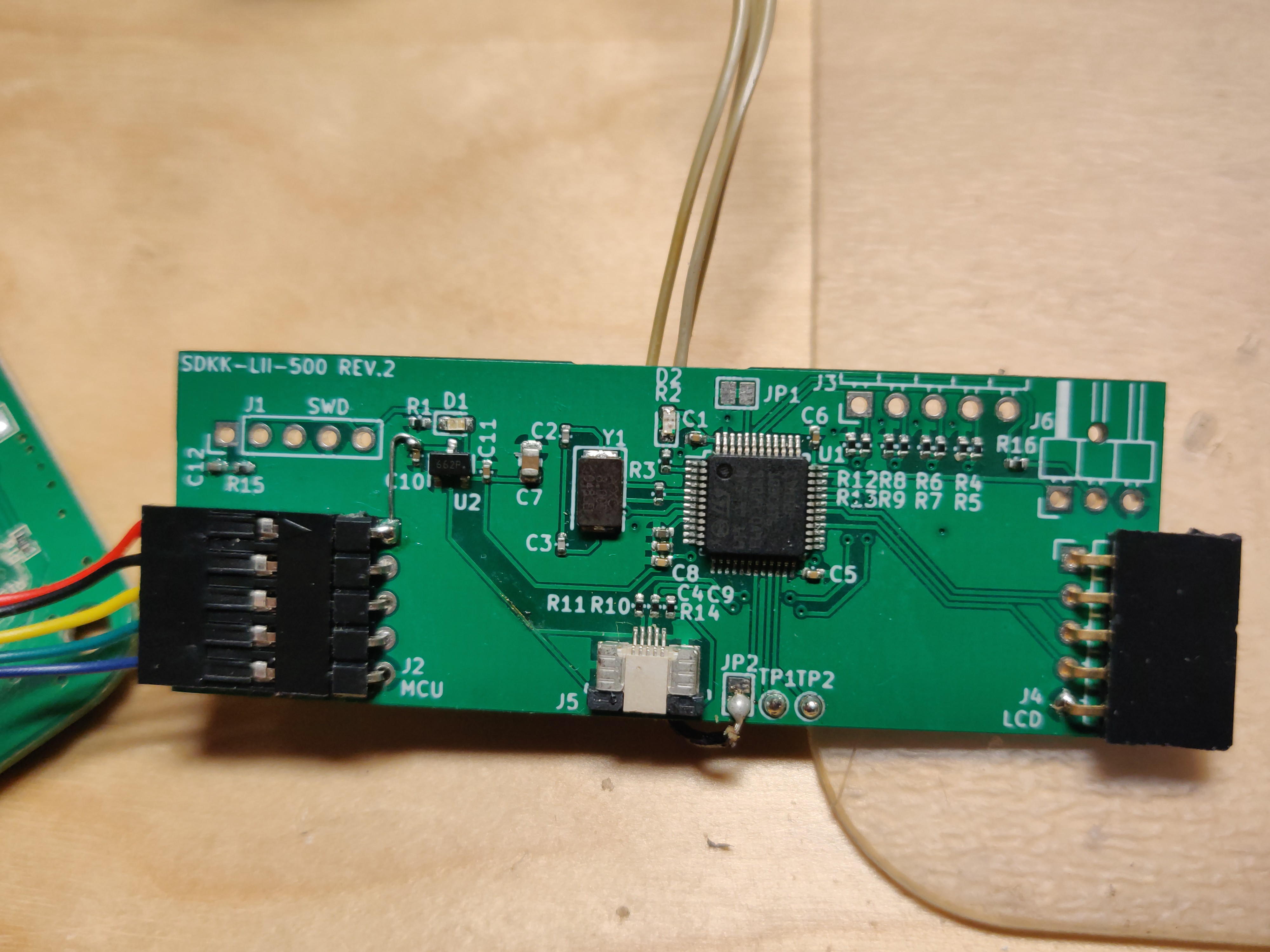 Unfortunately I found out that I have made two rather big mistakes with the board:
The FPC connector for the USB cable should be 1mm pitch not 0.5 mm.
I put the LCD and MCU connectors "backwards" :).
The board was plugged into the LCD on the back and connected with a serial port instead of USB, the firmware now allows you to choose :).