General idea was to make as much as I can 3d printed without sacrificing weight. Idea was to make all joint links made out of aluminum extrusions. That was possible for the connection of joint2 and joint3. That way weight of the arm was drastically reduced, it has improved stiffness, and is cheaper. I planned to make the forearm use aluminum extrusions also but it was hard to do that and have a spherical wrist at the same time. That is definitely on the to-do list for the next iteration of the robot.
Infill used for the most parts was around 50%. The total weight of the arm is around 5KG. The weakest point is 3d printed wrist part as you can see from the picture below where it hit my arm during testing and broke.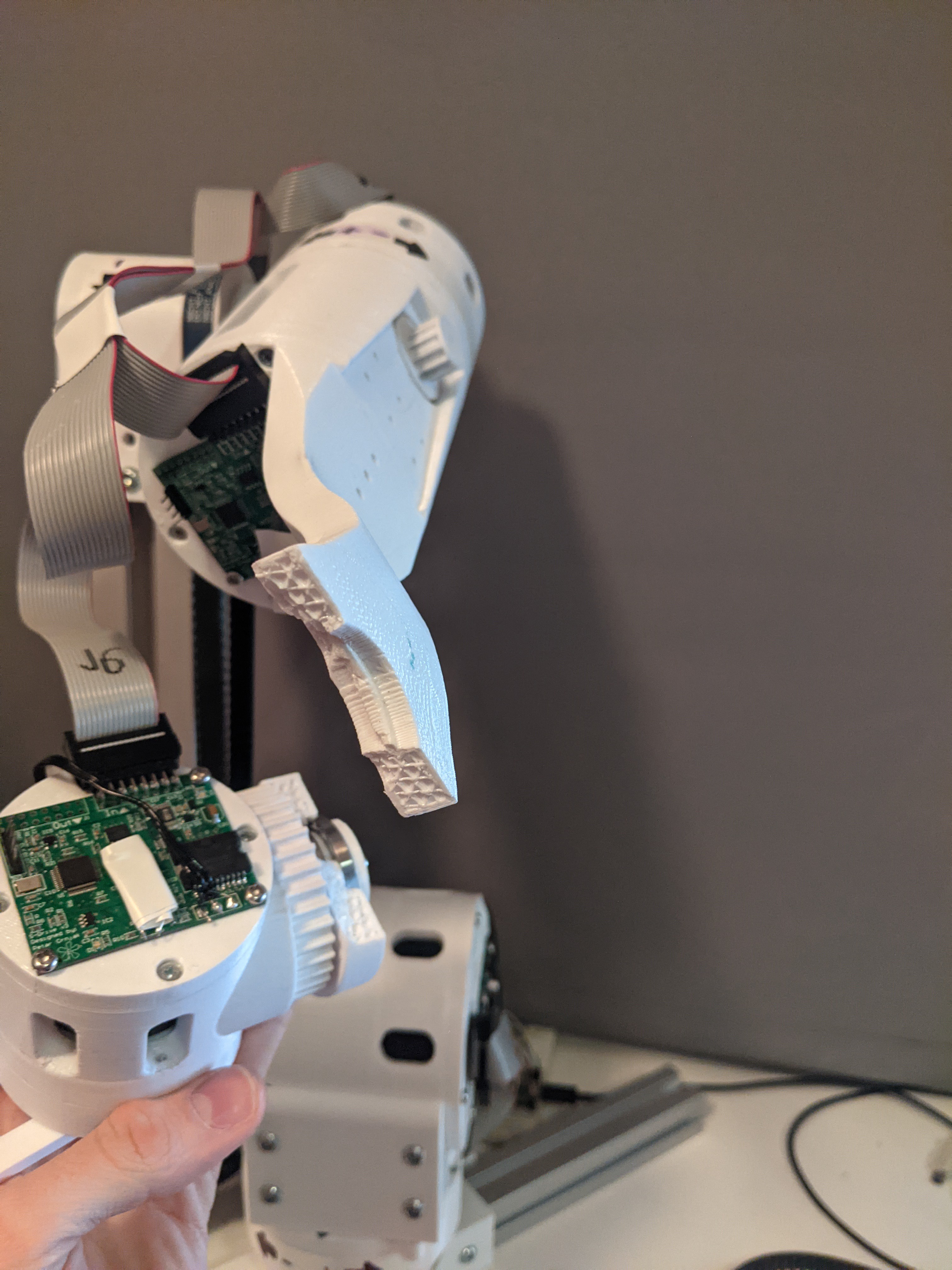 Aluminum profiles that are on the base of the robot (joint 1) are used to secure the robot to the tables by using clamps or you can place weights on the aluminum profiles to hold the arm in place.