For the sixteen buttons, I built a DIY membrane keyboard. Self-adhesive vertical copper strips are glued to the underside. 
The upper side consists of adhesive copper foil applied horizontally to a plastic sheet from a loose-leaf binder. Cardboard was used to separate the two foils.
Then the wires could now be soldered to the copper strips, four to the back and four to the membrane.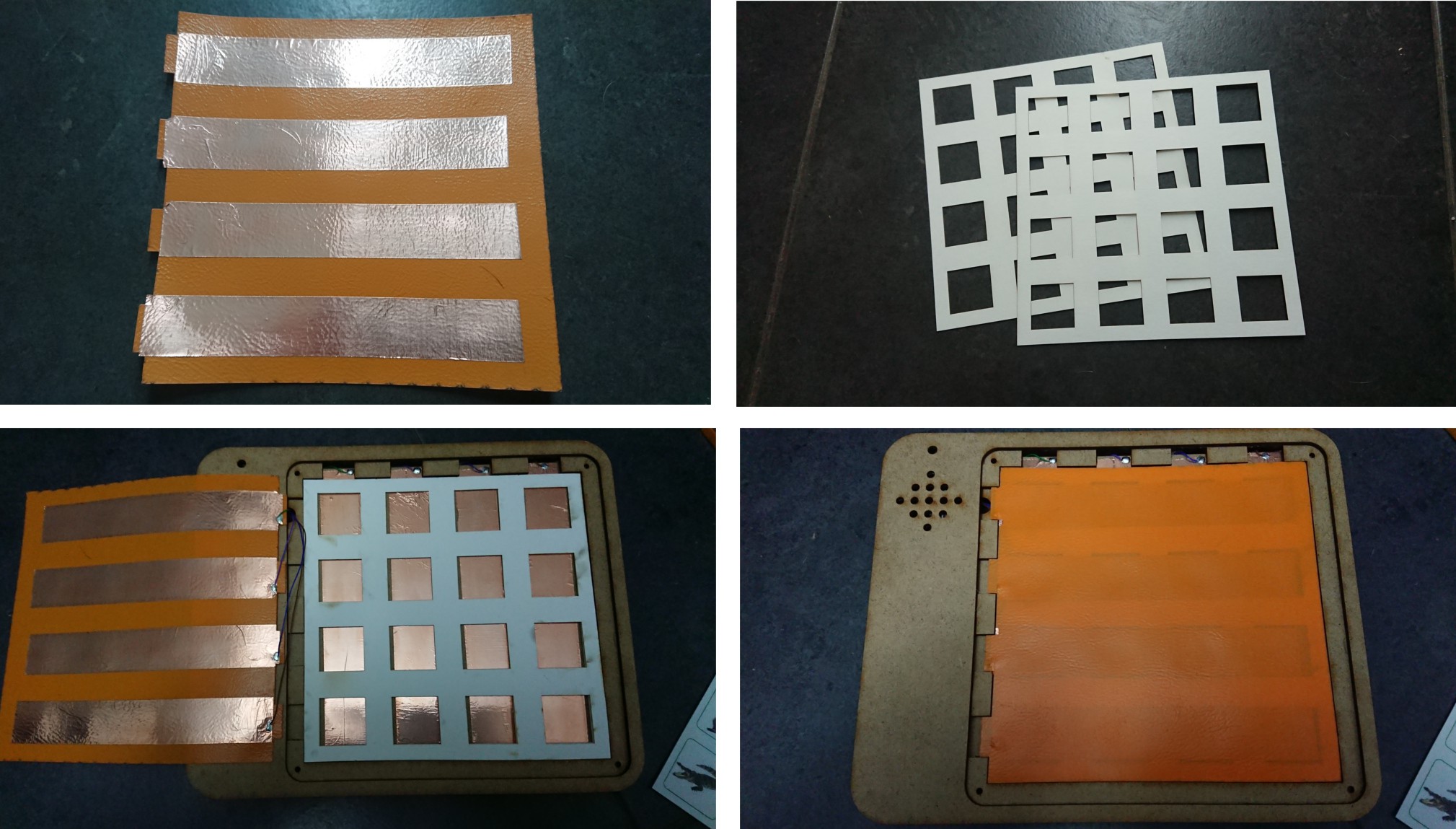 The cover sheet with the pictures is simply a printed picture for which a template has been created so that you can make them yourself without any problems. Afterwards, the sheet is simply sealed in laminating foil so that the pictures are protected against abrasion.