Classifying jumps, flips and other stunts and measuring jump height and distance requires real-world field testing. Our Machine Learning model requires a lot of training data so our team spent a lot of time this summer testing the Action Puck in all kinds of scenarios with different types of RC Cars.
Our team regularly takes RC cars, a jump ramp and measuring devices to the local park to capture data. Each jump is recorded by our software and on video. Logs are analyzed and used to refine our Machine Learning Model.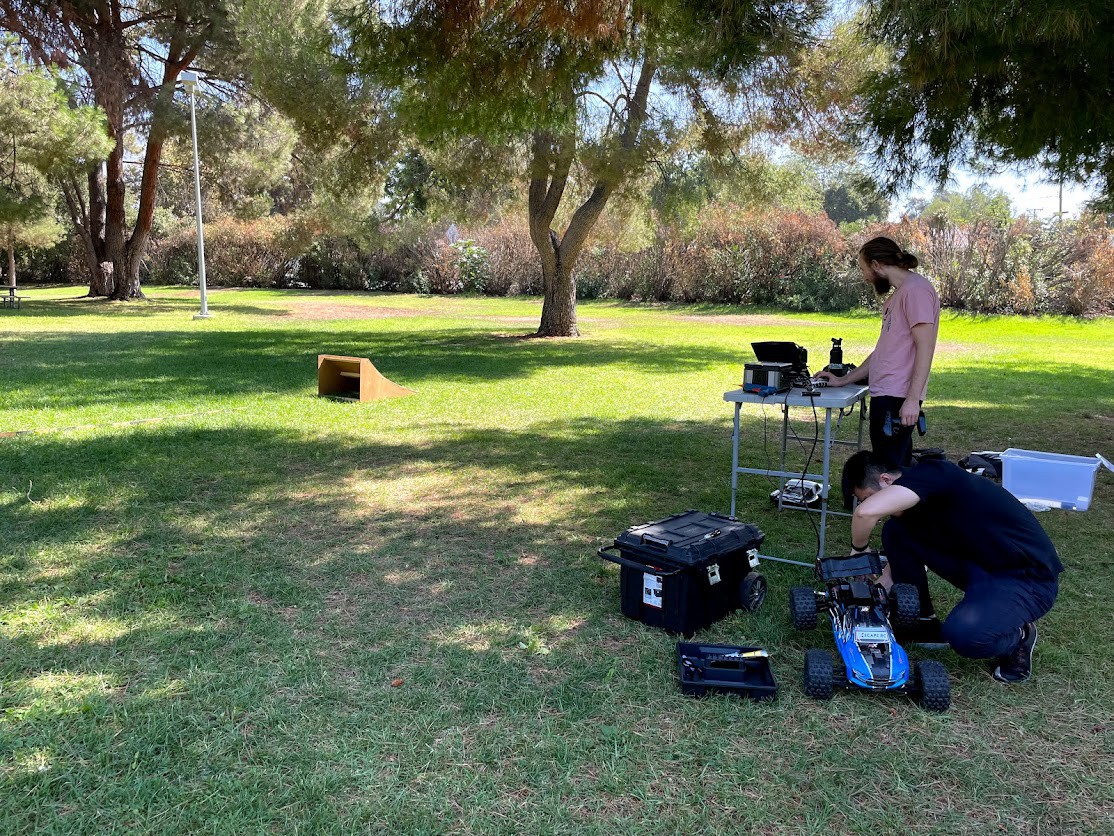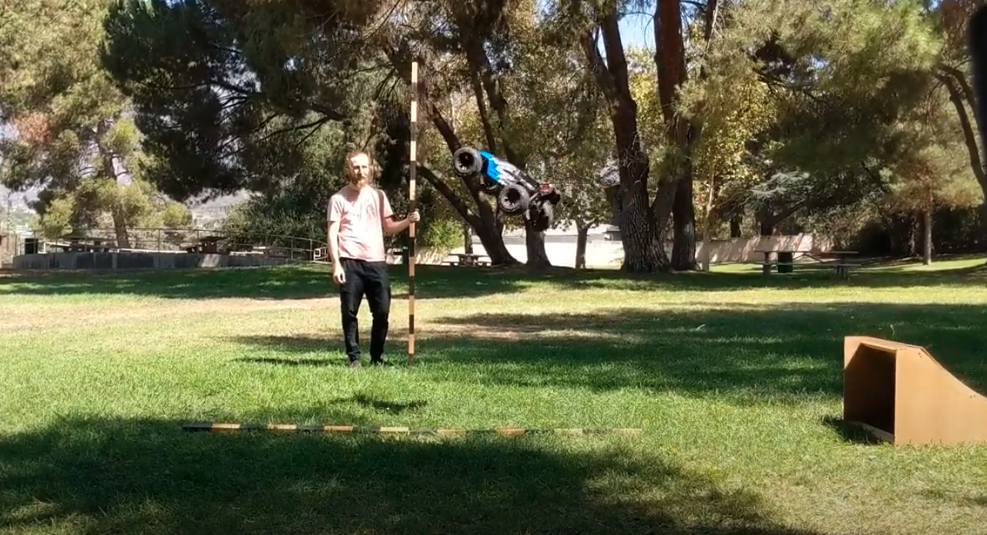 It's also important to test with our users. Our team traveled all over Southern California this summer to attend RC car events. Each meeting with an RC enthusiast was an opportunity to playtest our game, get feedback and collect more training data.