For this week, most of my time was spent installing all of the various drivers/programs needed to run Arduino and ezDisplay on Windows.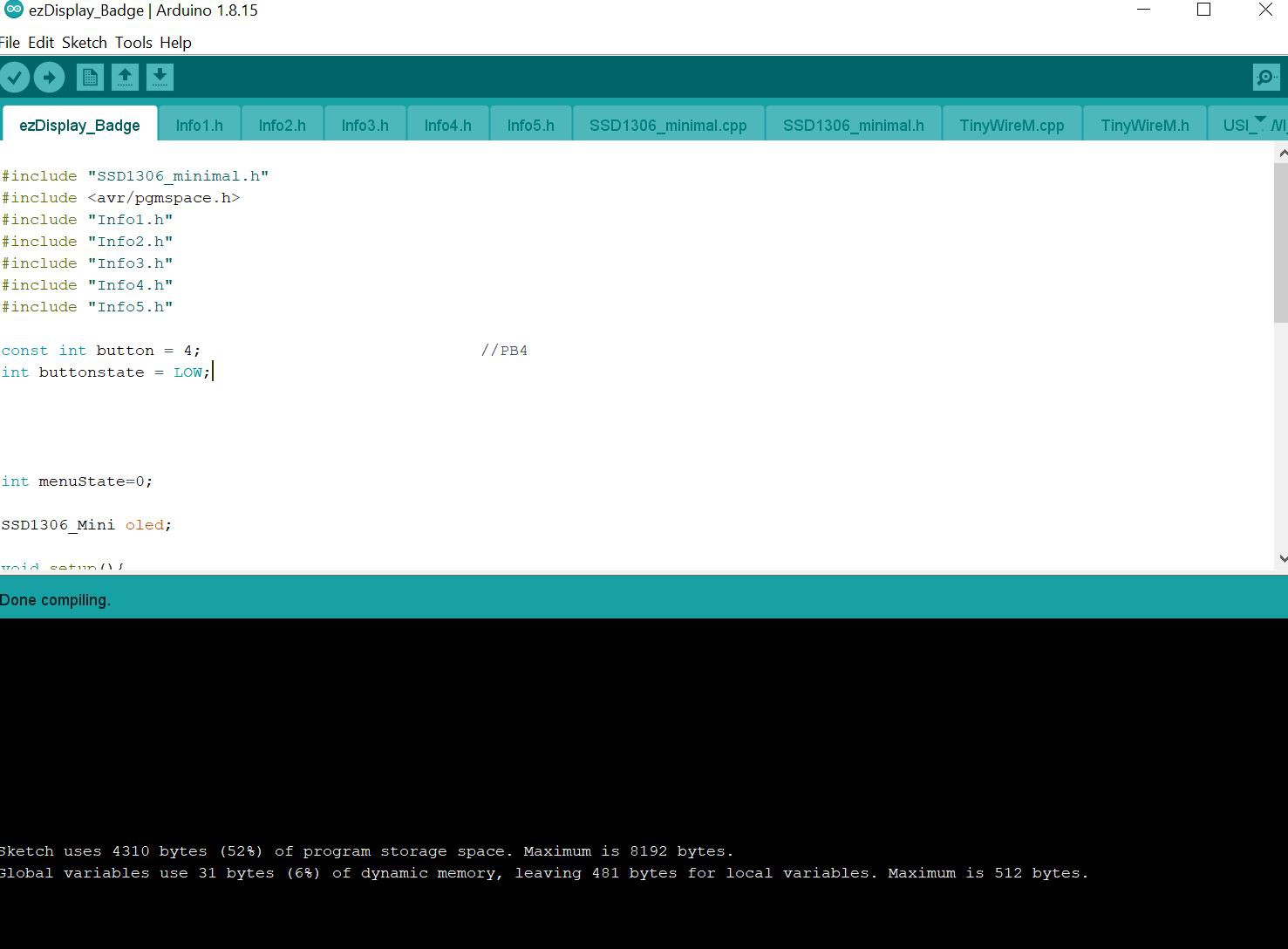 Eventually, I got the files to compile and was able to upload the examples today (after a long and arduous battle with a defective programmer).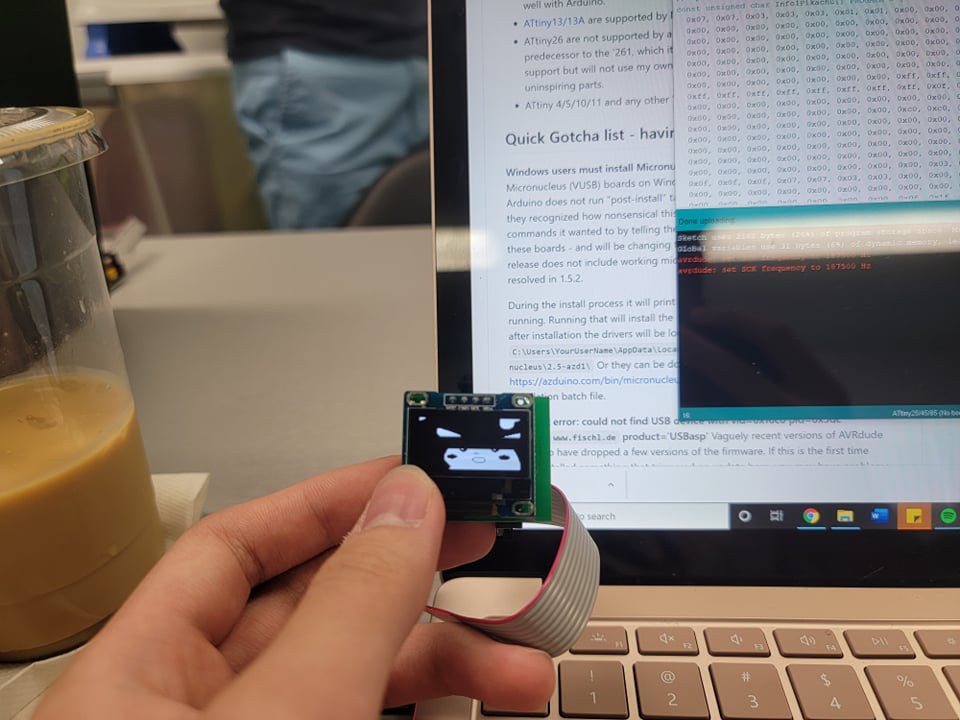 I was able to create my own image using the image2cpp site to display (mind the black line, as the screen is refreshing :') ).
I also looked into the functions and capabilities of the ezDisplay board, which weren't too many. Here is what I wrote down so far (it is still a very basic overview).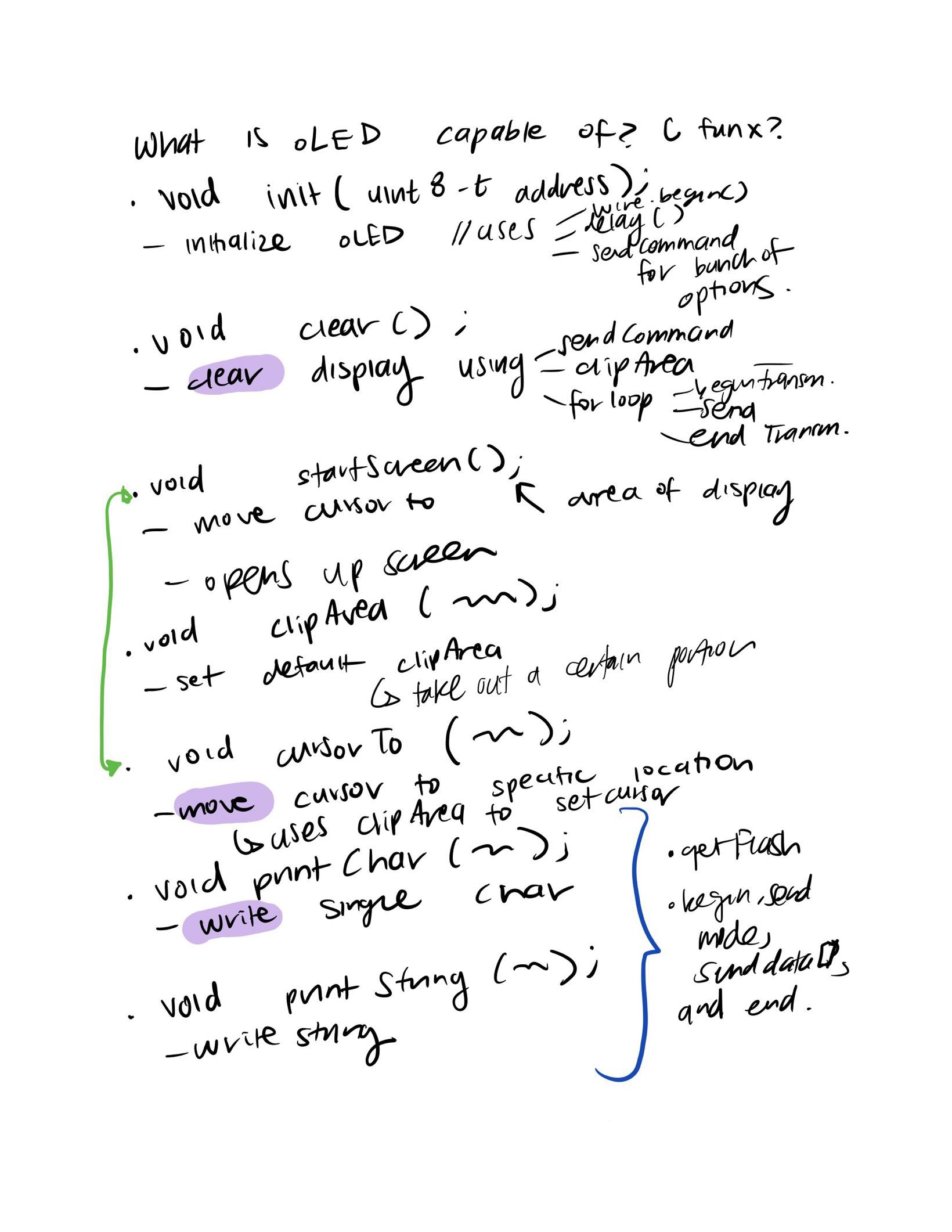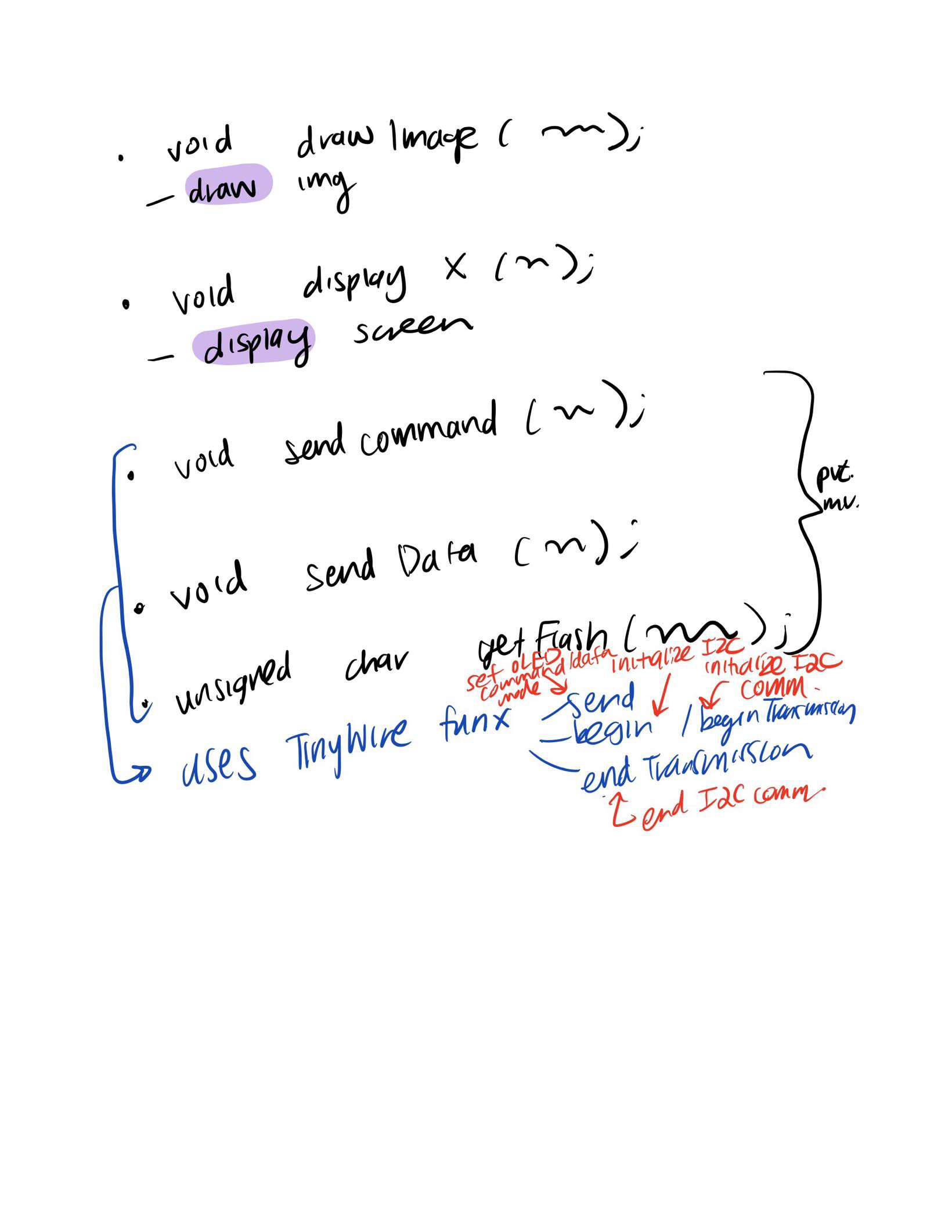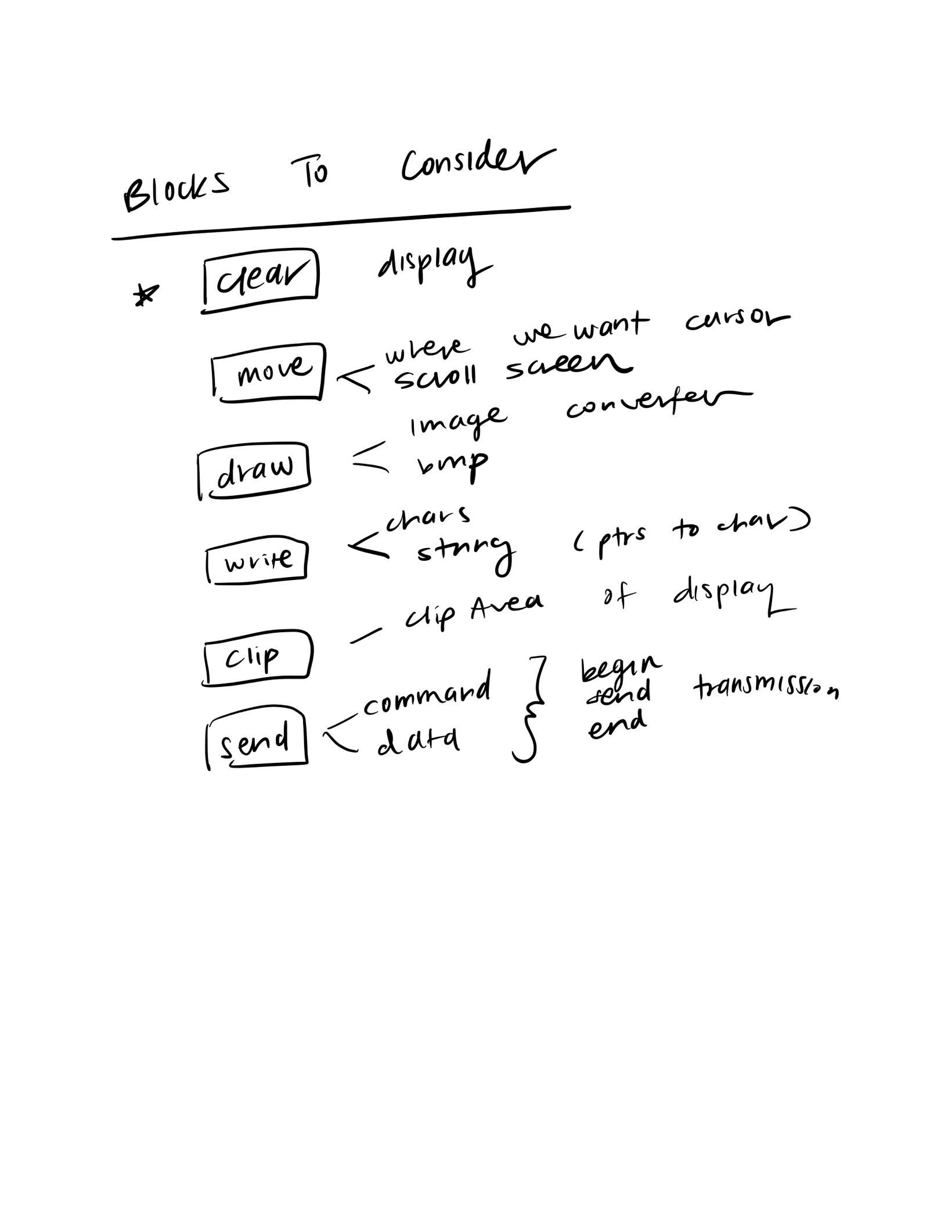 Excited to create the blocks!