Commit 13a81ae
First prototype. Based on the reference design provided by Arribada. RF traces are calculated with JLC2313 stackup. PCB manufactured by JLCPCB.
Assembled board weighs less than 2g.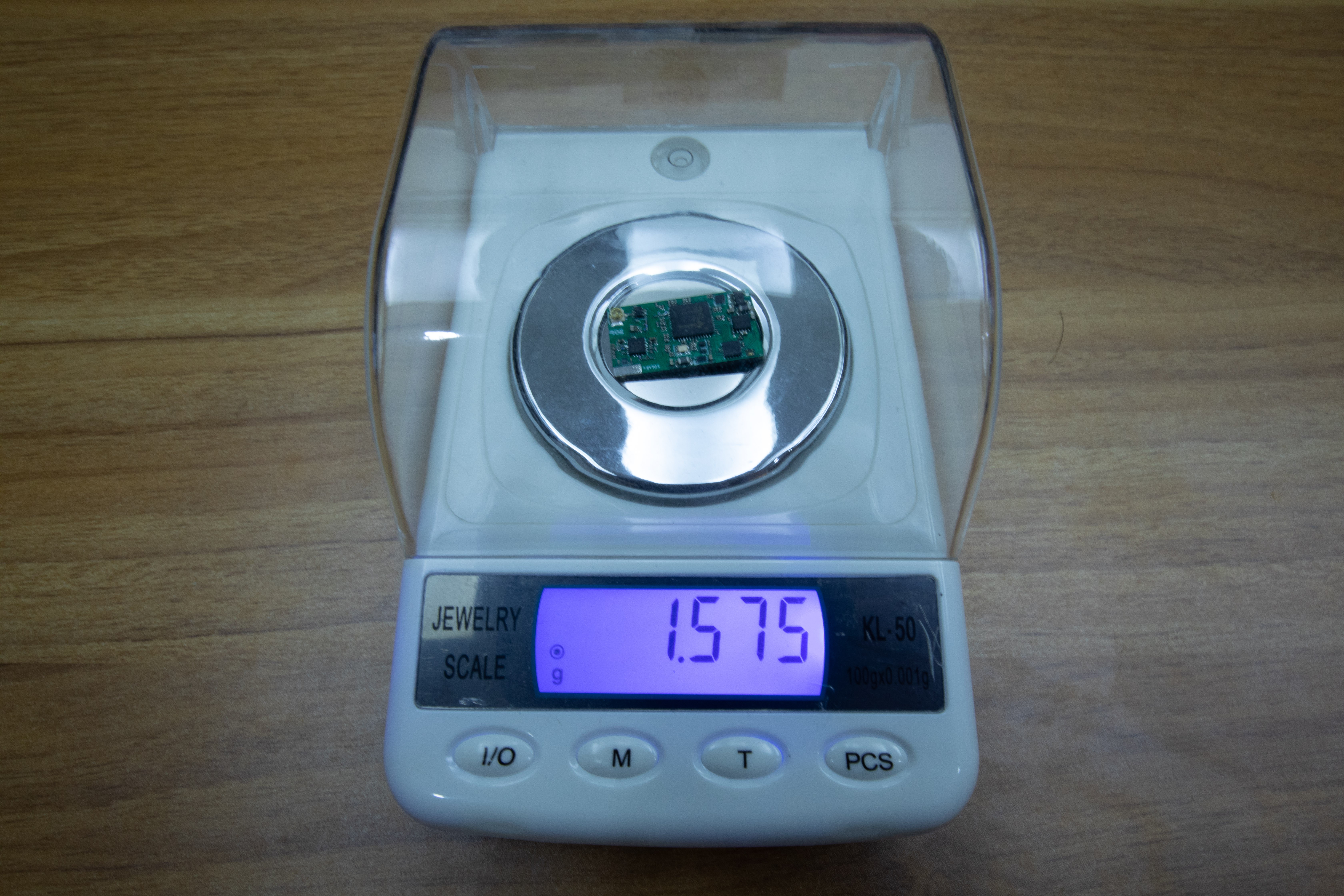 What worked:
- Microcontroller
- Power regulators / switch
What didn't work:
- Solar charging
- SPI flash
Apparantly, the "optional" MPPC function on the solar charger IC was not so optional after all.
I also messed up the symbol for the flash chip. The datasheet listed the BGA balls bottom-up, I assumed it was top-down.