I received the v.2 PCBs but I'm not very impressed.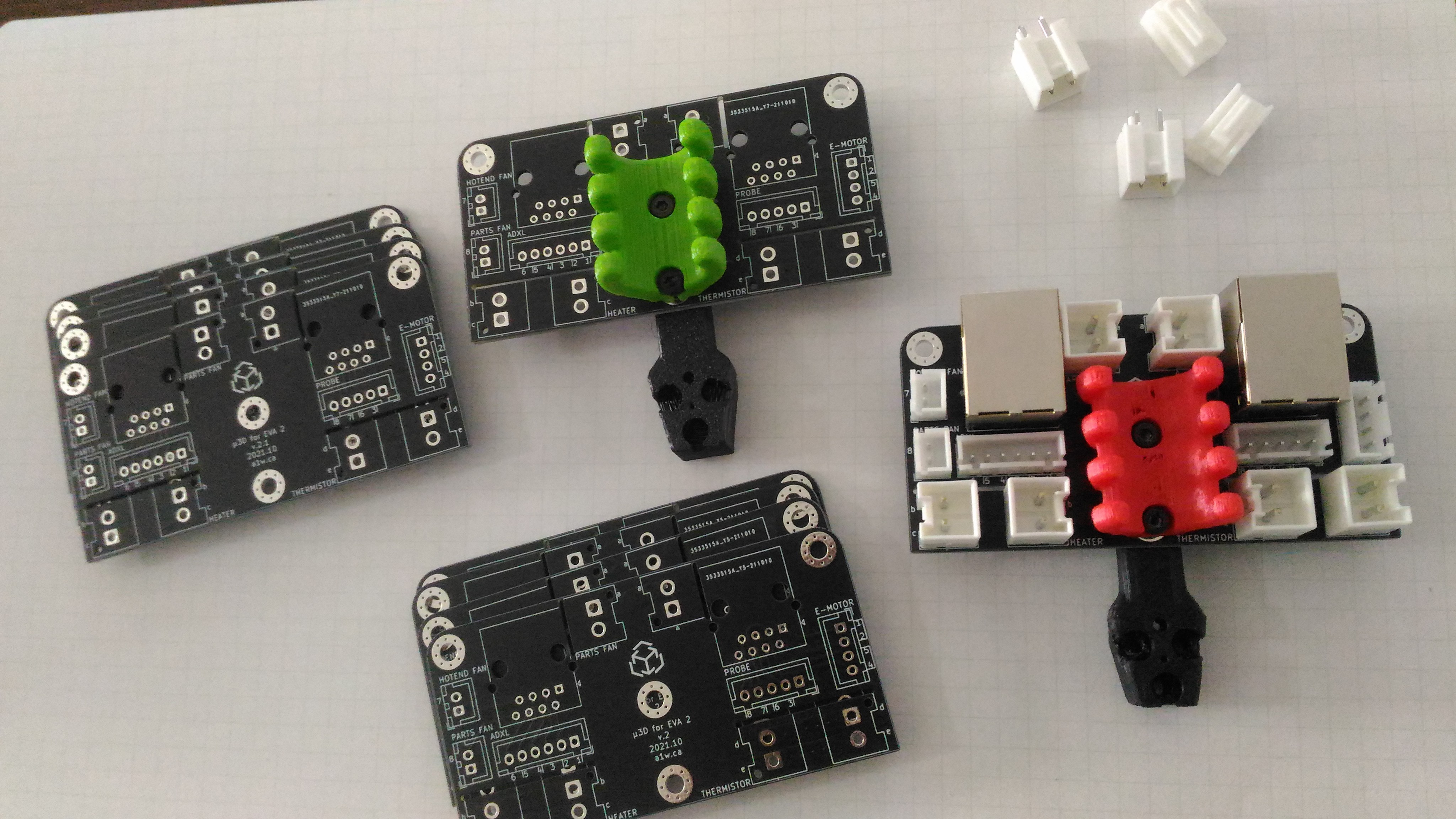 I haven't soldered the components, but you can see I made a few minor PCB design mistakes:
the new JST-VH connectors are facing the cable holder. This makes it quite difficult to disconnect the cables.
The new JST-VH connectors at the top of the PCB are blocking the wires from the cable holder, which will prevent wiring of cables through the holder.
These issues may seem trivial, but I want a better experience with using the PCB. For that reason I've redesigned the PCB once more by extending the width from 80mm to 96mm. It adds 8mm to each side, which allowed me to add all 6 JST-VH connectors to the bottom of the PCB. I think it isn't too bad. Hopefully it won't make the printer head unbalanced.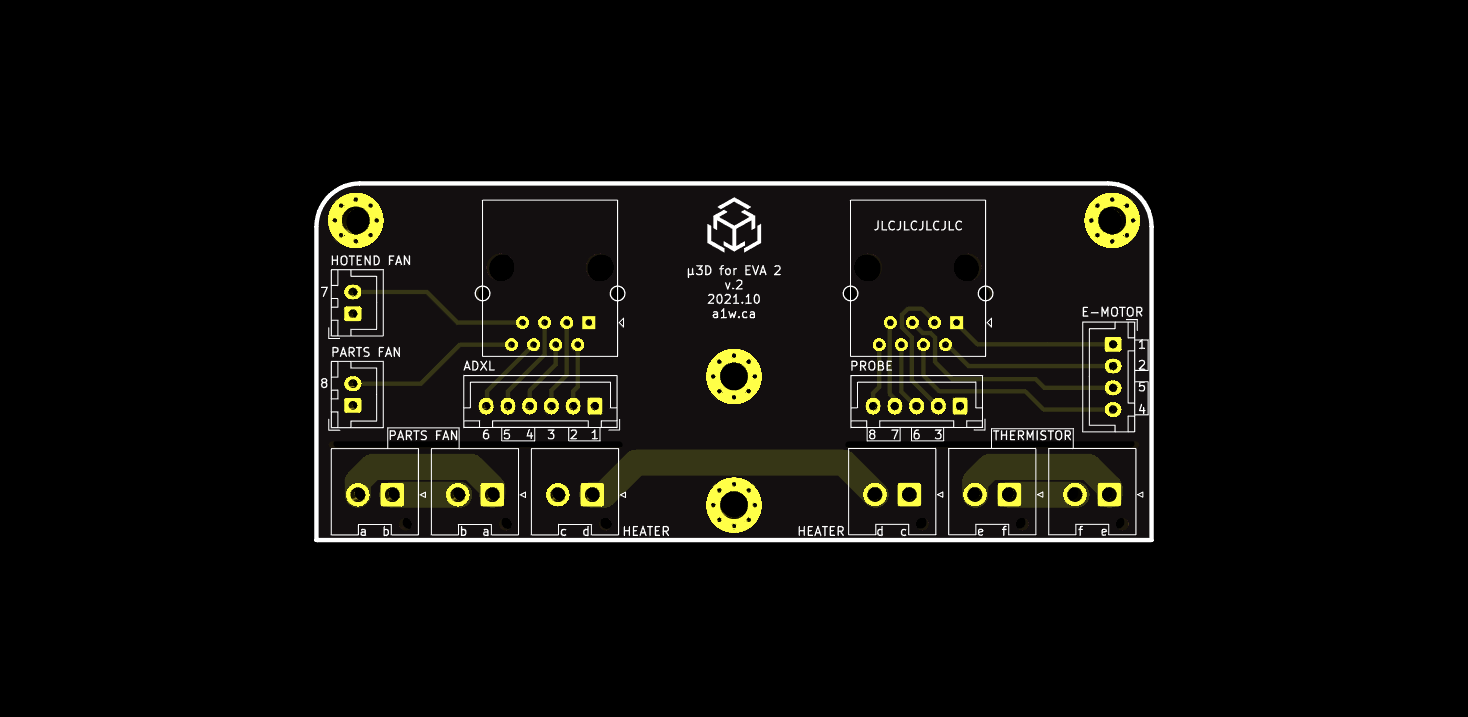 It has 3mm traces on the front and back of the PCB. I'll need to think about this for a bit more. I'm still not sure if this will be the final v.2 design.