The scooter is still a prototype, but I already had my first flat tire. I fitted the hub motor with an airless tire to ensure this would not happen again. But the hub had to be turned down in diameter to match the tire.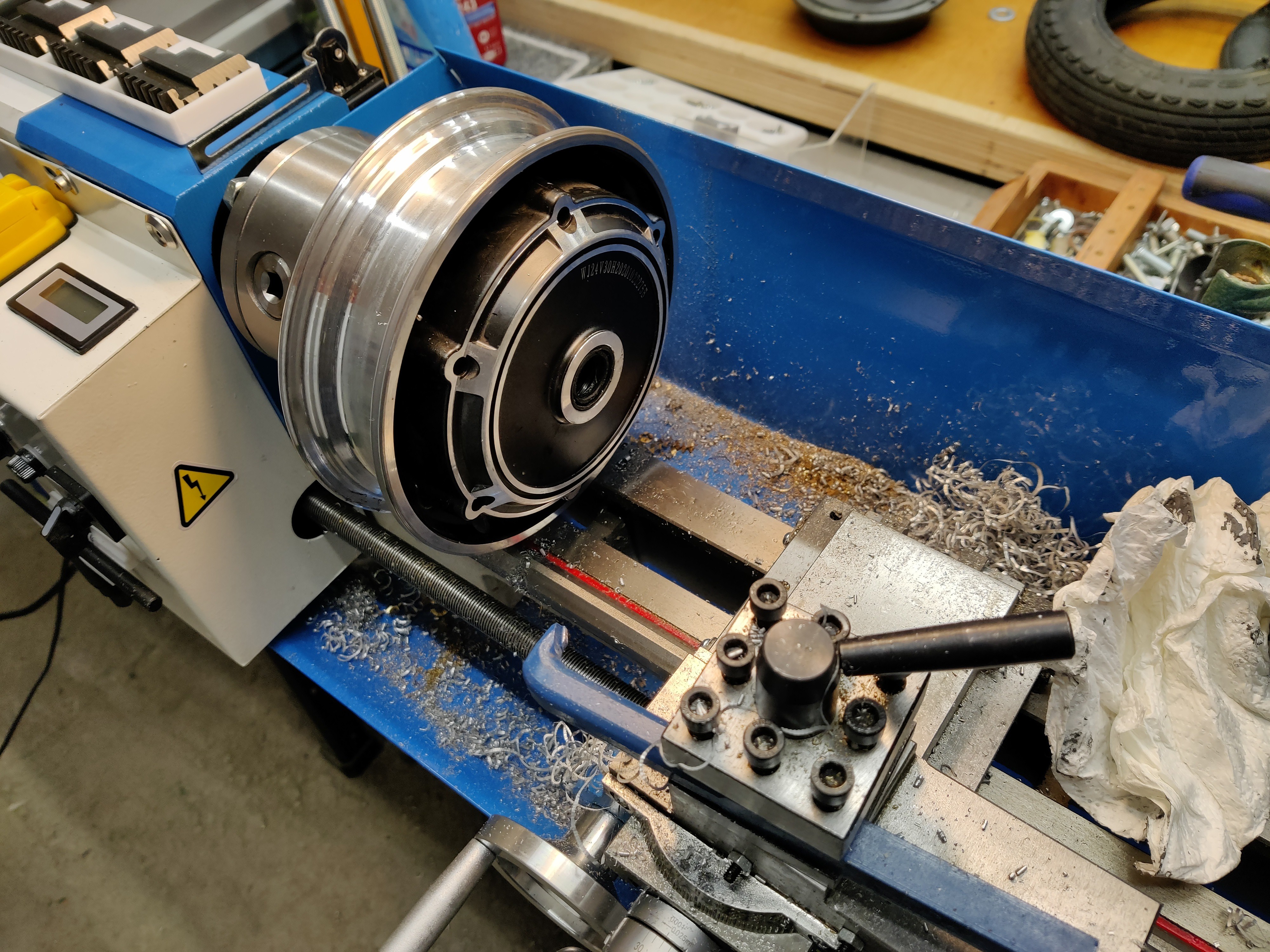 To ensure that the tire does not slip off during a ride, I made a 3d-printed rim extension.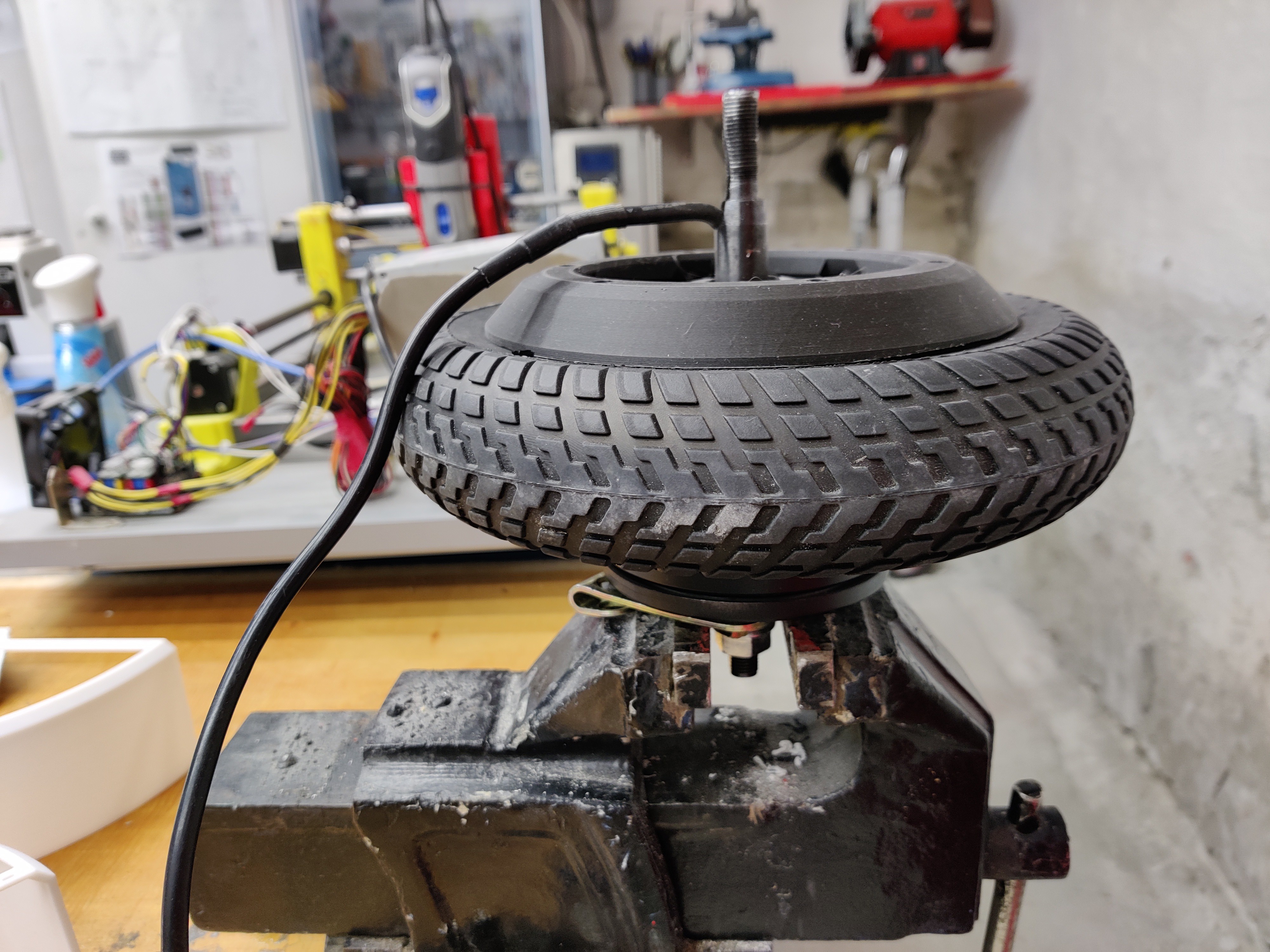 Almost ready for the summer...