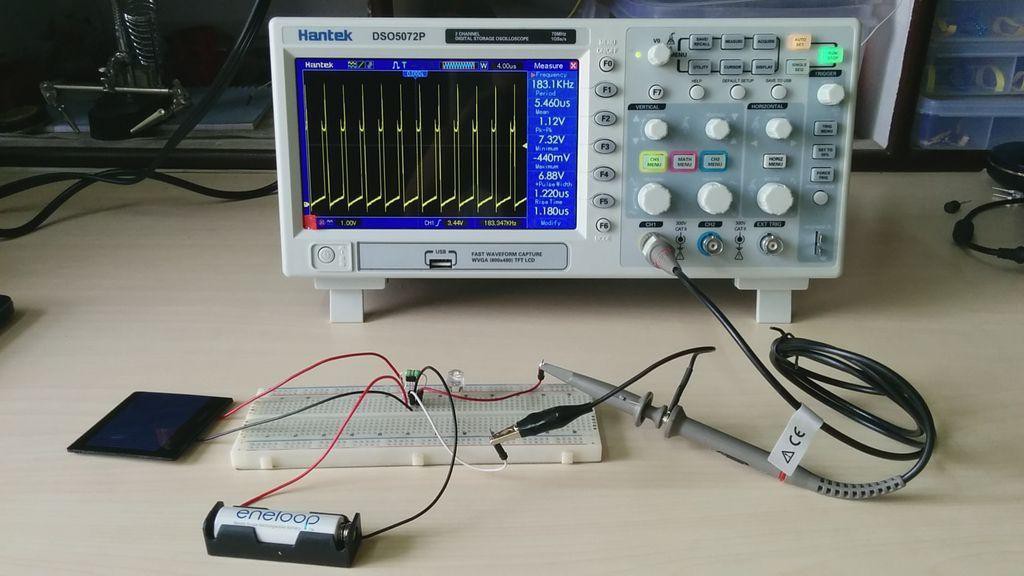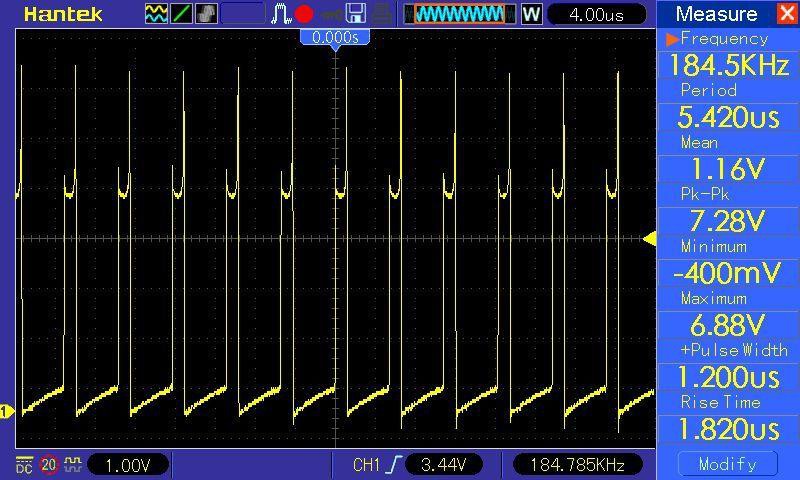 To check the performance of the circuit, remove the LED and hook up the oscilloscope probes.
You will observe that the output is not a steady DC voltage rather it fluctuates rapidly. In my case, the frequency is around 184.5 kHz. The peak to peak voltage is nearly 7.28 V and the average value is around 1.0 to 1.20V.
Note: If you try to measure the voltage by a normal multimeter, it will show near to your battery voltage.Because your meters only measure the average value of a fluctuating voltage.