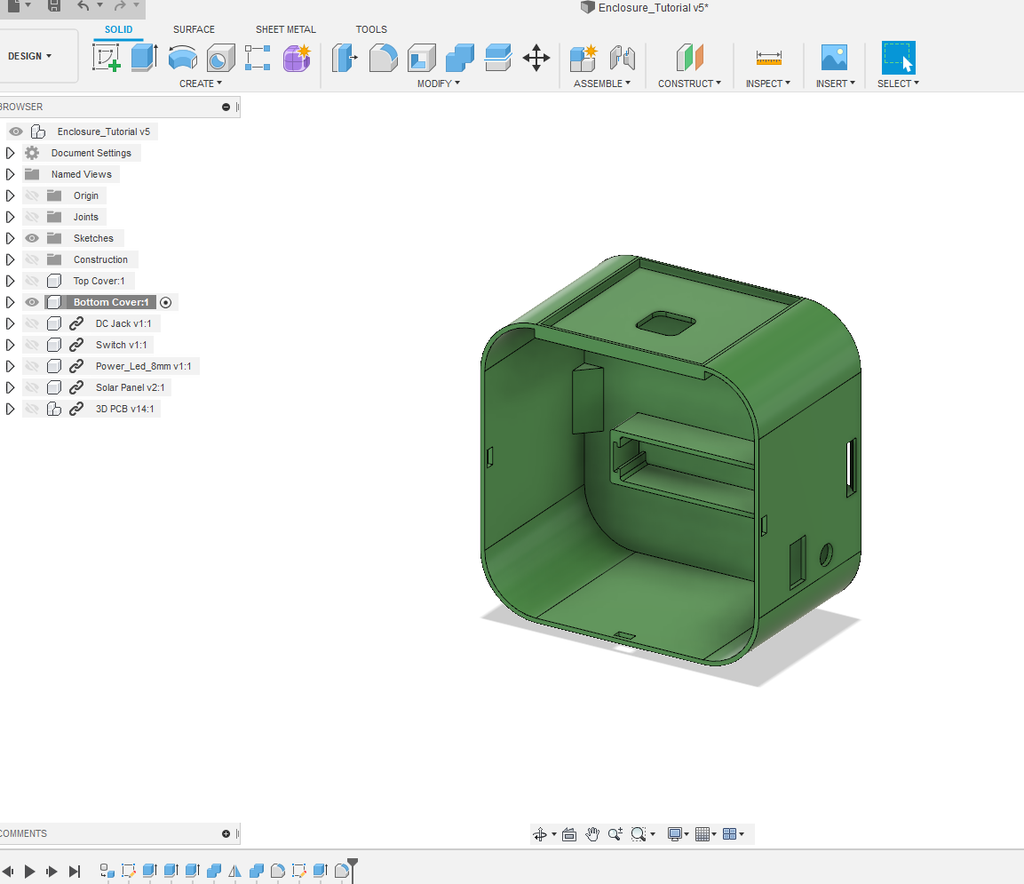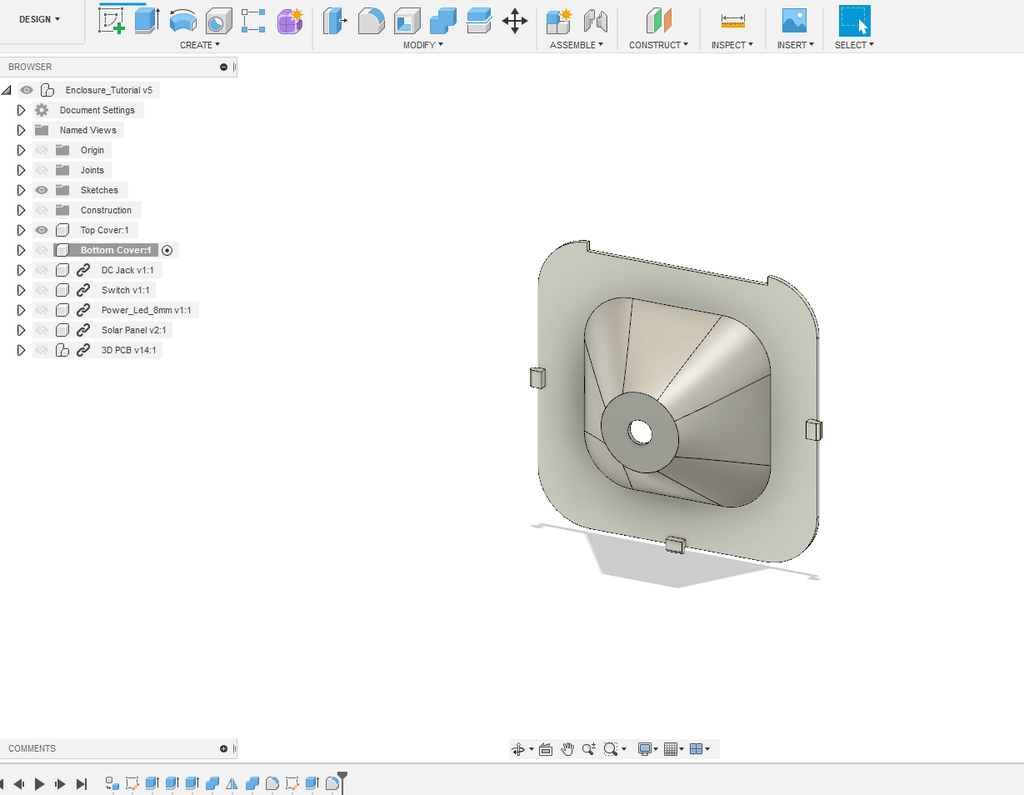 To give a nice commercial product look, my friend " VARUN" has designed this enclosure for this project. He used Autodesk Fusion 360 to design the enclosure.
The enclosure has two parts:

1. Main Body
2. Front Cover
The Main Body is basically designed to fit all the components including the battery. The front cover is to covers up the main body and serves as a reflector to spread the light from the LED.
Download the.STL files from Thingiverse.